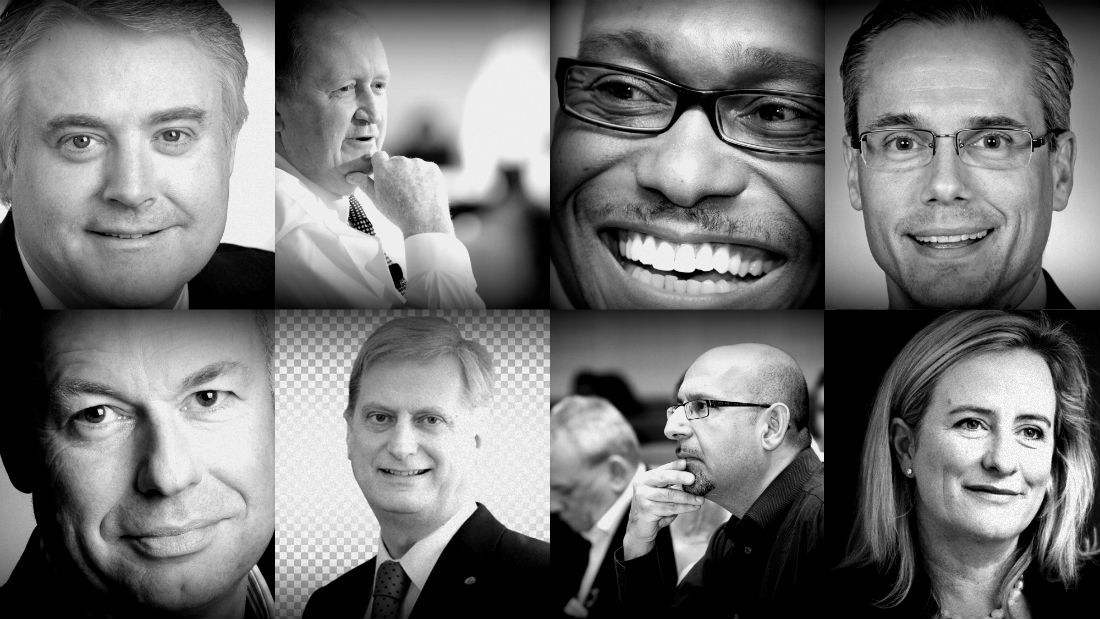 We've just announced the world's first digitally-led event for procurement and supply chain professionals. Missed it? You can get up to speed with all of the details here.
During this one-of-a-kind event we'll be talking and exploring Big Ideas around three core topics – namely, risk, people and technology.
We're bringing together some of the smartest Procurement thought leaders for a packed day full of interviews, debates and panel sessions.  Don't worry, we'll be capturing all of the day's events on video so you'll be able to see how all the discussions unfold.
You can submit your questions now, along with your own Big Ideas by becoming a Digital Delegate. Do so by joining this group, and Tweet your Big Idea using #BigIdeas2015
Who will be attending Big Ideas Summit 2015?
Peter Smith – Spend Matters
Peter is Managing Editor of Spend Matters Europe, part of the world's leading family of procurement websites. He has an MA in Mathematics from Cambridge University, and worked for the Mars Group, where he first held procurement management positions, then was Procurement Director for Dun & Bradstreet Europe, the Department of Social Security, and the NatWest Group.
Chris Sawchuk – The Hackett Group
Mr. Sawchuk has nearly 20 years of experience in supply management, working directly with Fortune 500 and midsized companies around the globe and in a variety of industries to improve all aspects of procurement.
Mr. Sawchuk is a regular contributor to business publications, a frequent presenter at industry events and co-author of ePurchasingPlus. He has been recognized by Supply & Demand Chain Executive magazine as one of its "Pros to Know."
David Noble – CIPS
David Noble was appointed Group Chief Executive of The Chartered Institute of Purchasing & Supply on 1 June 2009. Previously he was Group Supply Director at IMI plc, a FTSE 250 UK multinational company specialising in advanced engineering technology and responsible for c£1billion spend.
Although the majority of his career has been in manufacturing, he also has experience of the public sector, the distribution industry and large scale turnkey power station projects.
Sigi Osagie – Author
Sigi Osagie is a leading expert on effectiveness in Procurement & Supply Chain Management. He helps organisations and individuals achieve enhanced performance growth to accomplish their business and career goals. Sigi has extensive leadership experience across most Operations and Supply Chain areas, and previously held senior executive and board roles with several blue-chip multinationals and SMEs. He is the author of the highly-acclaimed book Procurement Mojo – Strengthening the Function and Raising Its Profile.
Giles Breault – The Beyond Group
Co-founder and Principal of The Beyond Group, a specialised advisory firm providing transformation guidance to commercial and procurement teams, developing learning conferences, and convening industry specific Think Tanks aimed at improving relationships between buyers and sellers.
Before founding The Beyond Group, Mr. Breault was a career productivity, supply chain, sourcing and procurement executive with strategic and operational experience in the pharmaceuticals, electronics, and aviation industries.
Tania Seary – The Faculty, The Source, Procurious
Tania is the Founding Chairman of three companies specialising in the development of the procurement profession – The Faculty, The Source and Procurious.
The Faculty is recognised as one of Australia's leading advisors on procurement development. Established twelve years ago, The Faculty works with leading organisations to transform and elevate the role of procurement, build high performance procurement teams and create professional knowledge networks.
Tim Hughes – Oracle
Tim Hughes works for Oracle where he owns the Go to Market in the UK for the Cloud Accounting and Procurement solutions. 
He has a passion for Social Media and has a community of 100,000 followers on Twitter.  That enables him to work with customers to gain business outcomes and competitive advantage by using Social, Mobile, Big Data and Cloud across their Accounting and Procurement processes.
Jules Goddard
Dr. Jules Goddard is a distinguished academic and commercial innovator, and is the Big Ideas Summit facilitator for 2015.
He is the the Creator of Strategy, Innovation and Leadership Programmes for a wide variety of global companies, including Rolls-Royce, Roche, Rio Tinto, Vinci, Prudential, Microsoft, BG Group and Hewlett-Packard.
Chris Lynch – Rio Tinto
Chris has nearly 30 years experience in the mining and metals industry. He has been Director of Rio Tinto since 2011 (non-executive) and has served as chief financial officer since 2013.
He spent 20 years with Alcoa Inc. where he was vice-president and chief information officer based in Pittsburgh, and chief financial officer Alcoa Europe in Switzerland. Chris spent seven years at BHP Billiton, where he was chief financial officer and then executive director and group president – Carbon Steel Materials.
Olinga Ta'eed – Professor
Olinga is an entrepreneur, investor and social activist who has worked in over 50 countries, and is committed to global perspectives in blended solutions across public/private/third/community sectors.
In January 2013 Olinga founded and became Director of the Centre for Citizenship, Enterprise and Governance. Since the age of 40, Olinga has led a number of high profile social enterprises which led to his appointment as Impact Investment Advisor to Big Society Network,  the UK government strategic partner.
What's your Big Idea? Discover more at www.bigideassummit.com, join our Procurious group, and Tweet your Big Idea using #BigIdeas2015