50 per cent of the population can't be wrong, right? But just why is podcasting so popular and why do we keep listening?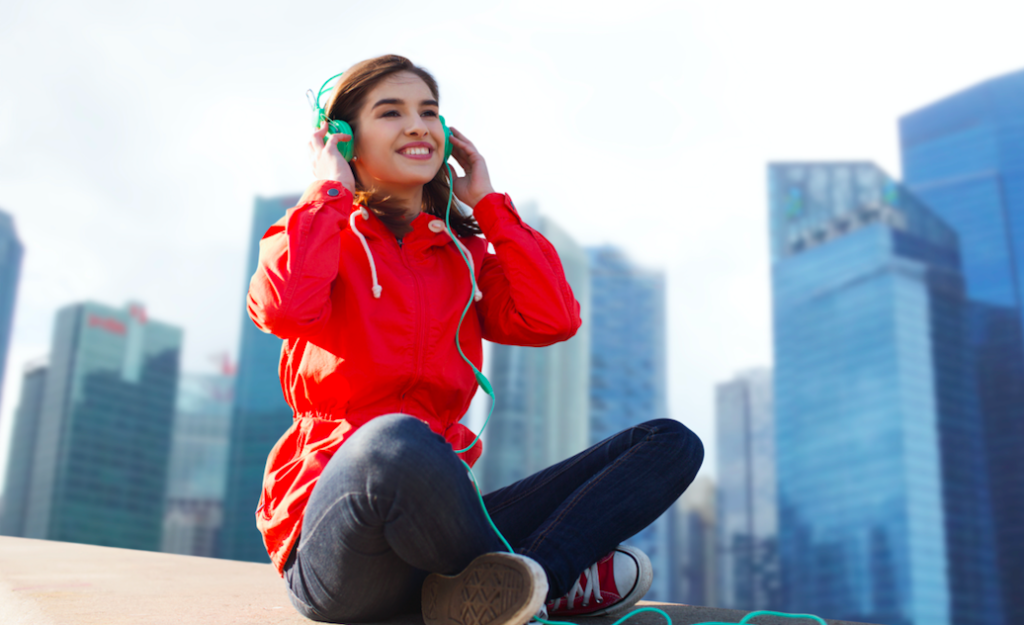 In 2017, when I received a call from Colin Beattie, one of the best leadership and cultural transformation architects I know, I had no idea at all about podcasts. So when Colin told me that he had an idea for an innovative podcast format exploring leadership dilemmas, and asked if I wanted to be one of his executive speakers, it was more my enthusiasm at having a chance to work with Colin again that had me saying yes. Two great conversations facilitated by Colin with the wonderful Simone Carroll, some improvisation from the talented Rik Brown and Amanda Buckley, and two more episodes of the podcast series LeaderShip of Fools were created. From my end, I was a convert.
With the advent of digital technology, the way we work, socialise and engage has changed dramatically. So it's no surprise therefore that the way we consume information, listen and learn has also changed. What may however be a surprise is that what we now commonly refer to as podcasting, has its origins in the 1980s. For those of us who were around at the time, we may remember it referred to as audioblogging (among other names). For its time, it was a ground-breaking way of recording and communicating information and messages. It wasn't until the early 2000s and the introduction of the Apple iPod however, that momentum started to build around this digital platform. With a diverse library of 000's of recordings being made available via the iPod, digital recordings became that much easier to access and started being more consistently being referred to as podcasts.
In this age of digital where only some things really stick and embed, and others join a cycle of hype before finding oblivion, what is it about podcasting that has not only endured but thrived? Nielsen estimates that in 2017, 44 per cent of Americans have listened to a podcast, with 80 per cent or more listening to one podcast each week. If you think that sounds only vaguely interesting, and it's simply a US-inspired phenomena, think again. According to Statista The State of Podcasting, would you have guessed that South Korea is firmly at the top of list of countries? With 58 per cent of people having listened to podcast in the last month, they are followed by Spain with 40 per cent. We Australians aren't doing too poorly at 33 per cent, matching the US in percentage, if not in population numbers. So irrespective of the range and location of listeners, it seems that podcasts are global and they are here to stay. Which raises the question of why exactly are we listening?
Our need for connection. There does seem to be an irony here that I am very aware of. Does that really make sense? How can podcasting, a digital format helps us connect? With over 600,000 podcasts out there, there are many topics and formats, as a well as a diversity of content. Done well, a podcast captures a conversation and invites us to be part of it. It can allow us to feel that we are listening and learning as active participants, even though we have not been there at the time. The authenticity of an open conversation, different perspectives from what we may otherwise be exposed to, and discussion that could confirm or challenge what we think we know, is a unique experience. Importantly, the challenge is non-confrontational and we give speakers a chance to explain themselves (unless we decide to pause them, or even more drastically, delete them from our library). They provoke our curiosity, and hopefully our admiration. Many times, and this has happened to me, they also provoke disbelief and ire. What? or Are you kidding me? is something I know I have said out loud while listening to more than one podcast.
Interested in politics, starting a business, functional expertise, marketing, popular culture, music, crime, gardening, a discussion of your favourite TV show (yes, even if it is from the 90s and a guilty pleasure and therefore destined to remain unnamed)? Well, you get the idea. Almost every, and any topic is likely to have a podcast associated with it. Note to readers: I have included "almost" to qualify my comment given that I am sure there will be someone out there who will be able to find a gap in the podcast market for a subject of interest. Applying a digital lens, podcasts have become a highly personalised way for us to choose what we want to consume, and how we want to consume it. The breadth of content is extraordinary and the access to expertise so great. As someone navigating the business world whether in your own start up or in a large organisation, where else would you be able to hear about the challenges of entrepreneurship, digital transformation, leadership and customer engagement from those who have innovated, succeeded, and failed at scale? Similarly, where else would you be able to access the breadth of experiences and insights of people who are influencing the agenda on science, social justice, politics, economics and the environment be it locally, nationally or globally?
If digital is redefining the idea of anywhere, anytime, then podcasting exemplifies this. Just as the options for content are endless, as a listener, I have the choice as to when and how, I listen. There are a multiplicity of listening platforms and devices; desktop, smartphone via iTunes, Spotify, Podbean. Something to suit everyone. Choices can be based on location, the time that is available and what is of interest at that particular day, week, or even moment. You can choose to be educated, entertained, moved, or inspired. Sometimes, a great podcast can achieve all of those things. There are many times that I have found myself laughing out loud as I listen to a podcast while I am walking. So a note to those who are new to podcasting; it does take a special type of confidence to walk down the street and not be disturbed by the curious looks of other pedestrians as you smile or laugh out loud. If you aren't quite there yet, there are many other locations and time options for you to think about and get started with.
My podcast library is highly versatile depending on what I am interested in learning more about. A few current favourites from me that I am talking to friends about: npr's Hidden Brain, Freakonomics Radio, HBR Ideacast, and of course, LeaderShip of Fools.
Great things happen when we seize the opportunity to be curious. If you haven't become a podcast listener yet, it's not too late to make a start. And if you have and lost some momentum, tune in to one on a topic of interest and reignite your learning and inspiration.