A report released by the Corporate Executive Board in May of this year has highlighted the key reasons procurement professionals leave their roles.
Despite a number of great success stories depicting the fantastic opportunities the function presents and positioning a career in procurement as a 'job for life', the study revealed that procurement professionals are among the most likely employees to want to leave their jobs. Only 29 per cent of the CEB survey respondents suggested they had a high intent to stay on in their current roles.
The following chart provides some insight as to the reasons that procurement professionals want to leave their roles.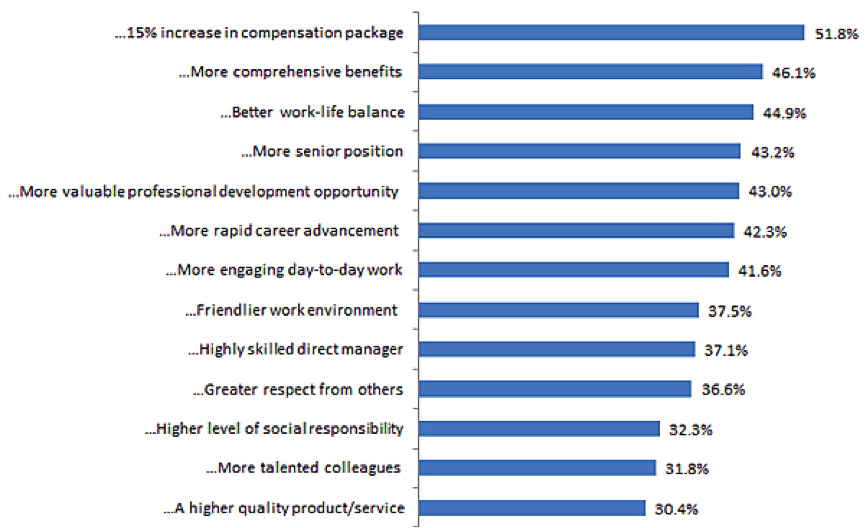 Increased compensation, benefits and workplace flexibility are motivations to leave that are likely shared regardless of industry, so it is difficult to address these in a procurement specific context. However, CEB has outlined some strategies that procurement managers can follow in order to keep their staff.
"Procurement managers should take time to explain to their employees how and why they are valuable to the company and the function, and seek to show employees how they can fulfil their personal career goals by staying at the company"
CEB also outlined the following characteristics of procurement employees:
Procurement staff are more likely to switch jobs for more senior positions than their counterparts in other parts of the business
The prospect of working with more talented colleagues is a motivator for procurement professionals. This again feeds into the ongoing importance of the need for procurement teams to attract top talent.
Procurement staff are more satisfied with the strategic nature of the work they are doing than staff from other functions. The report showed that procurement employees are less likely to want to change jobs for more engaging day-to-day work than their counterparts from other parts of the business.