To answer this [question] we're going to reflect on findings from a number of social network-specific research papers that have made themselves known to us.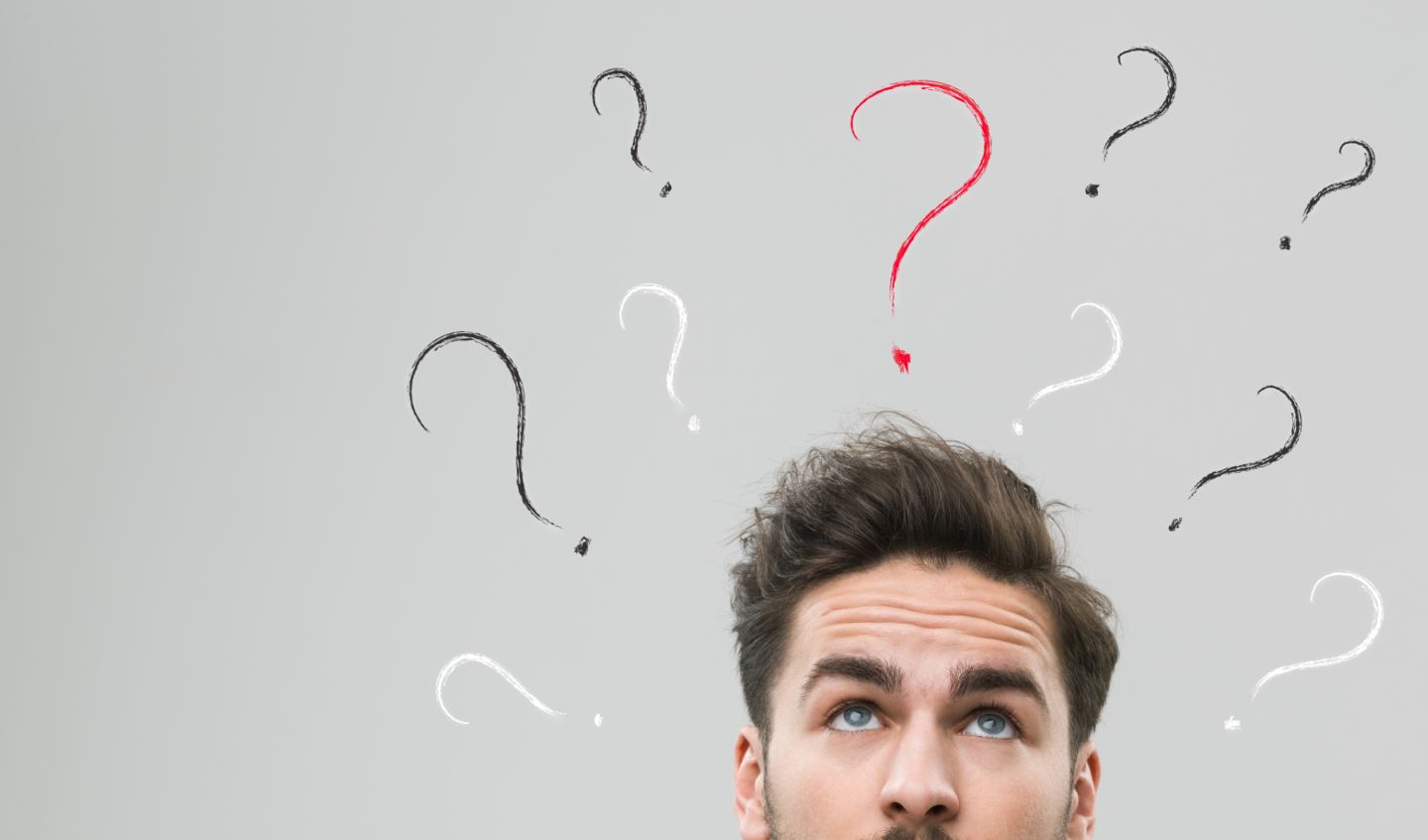 The Arma International Educational Foundation published its theories around 'Social networks and their impact on records and information management' in January 2011.
For clarity, records and information management will be shortened henceforth to RIM:
Arma said: "there is a value in the speed of distribution of questions and answers that can be seen on various Social Networks. RIM professionals who have questions can post them on Social Networks and within minutes—if not seconds—receive answers from other RIM professionals. For the individual, this removes the feeling that may exist of being all alone on the job. This type of Social Network where the topics are specific to RIM professionals creates a community of commonality."
Now this could be written for any cross-selection of people, it needn't be profession exclusive (as seen here applied to RIM professionals).
Similarly, a report put together by the European Commission in November 2010 said the following on human-powered community question answering and expert finding:
"Human powered (aka crowdsourcing) systems gave promising solutions to problems that were unsolved for years. The research community should continue working on leveraging human intelligence to solve critical problems and answer questions that otherwise would be impossible to answer automatically. Social networks contain immense knowledge through their users. However, it is not trivial to find the one that has the knowledge and is also available to share it."
Just look towards the healthy 'Discussions' area on Procurious to see this thinking in action.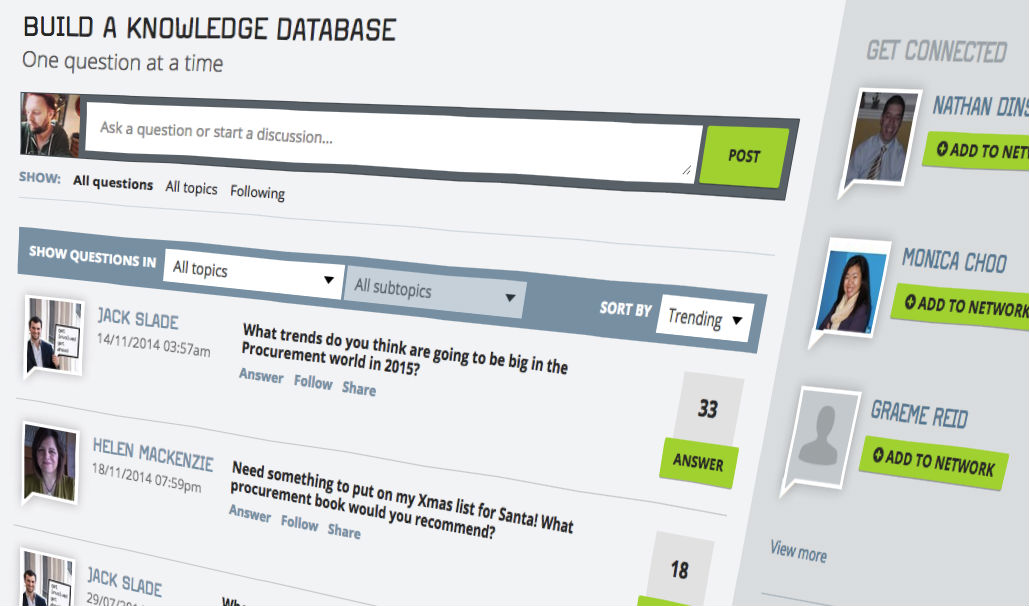 From here you are free to browse any open discussion topics, or create your own to pose to other Procurious members.
Start by filling in the 'Ask a question or start a discussion' field, then expand in the 'Add more details' area. This is the perfect place for any additional details,  or URLs you might want to share. Then you'll need to select a topic/subtopic from the respective dropdown menus (this will help signpost your discussion to those members with similar interests).
Those dropdown menus will come in handy if you want to dip straight into discussions that touch on your specialty. Use the filters on the main Discussions page to show questions by topic/subtopic, or order by those latest/trending.
Alternatively you can get a heads-up (of the two most recent discussions at least) from the Community homepage. Can't see it? It's to the right of your Community Feed.
The European Commission report also touched on a topic it called 'Personalisation for social interaction', in which it explains as "In order to improve social interaction and enhance social inclusion, personalization engines that locate peers with possibly common likes, dislikes or developing trends should be engineered. Towards more efficient search engines that will be able to serve the users only with relevant content, personalisation algorithms have to be studied in a greater extent."
Could we go as far to call Procurious a 'personalization engine'?
We're always keen to hear your thoughts so why not add to the discussion by leaving a comment below?