Amazon is pioneering a new method of customer-centric inventory management.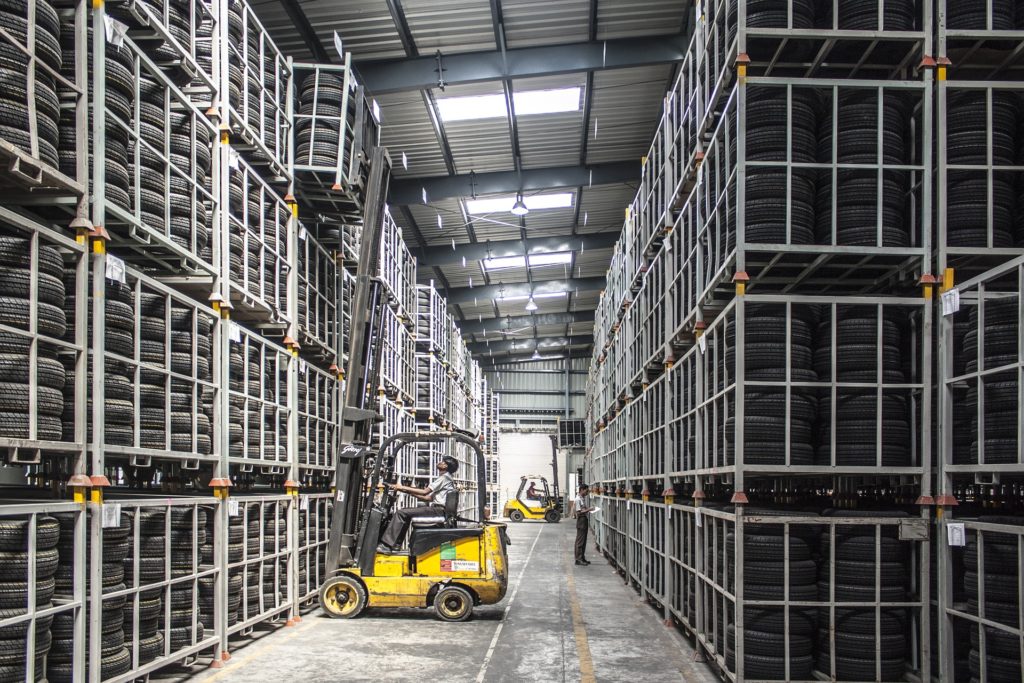 For decades, inventory managers have been focused on finding optimised warehouse layout to increase its surface area, provide efficient transit and reduce transit times. The fundamental premise has been that a warehouse should accommodate maximum inventory which can be picked and shelved safely.
The layout of the warehouse has been a key focus for most inventory managers, a grid-style warehouse layout has been widely used to optimise the shelf space, transit areas and transit times. The emphasis has been to maximise the cube space by using vertical as well as horizontal space in warehouses. Inventory managers focused on unit load sizes to maximise utilisation of the warehouse space.
Typically, asset inventory managers choose from one of the four widely used sizes – 1200X800, 600X800, 800X400 and 1200X1000. Pallet Racking, Shelving, Mobile Shelving, Multi-tier racking and mezzanine flooring are the key types of storage used in traditional warehouses. Conventional back to back storage is a popular approach from warehouse managers.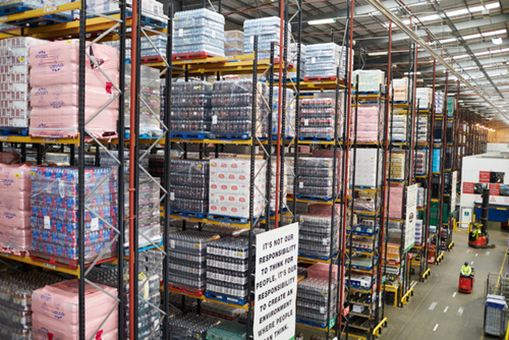 Slotting, replenishment and location control system got a lot of attention. Barcodes were extensively used and congestion was minimised in transit areas.
20% of the SKU's (Stock Keeping Unit) which are fast-moving and contribute to the most of the sales are clubbed together and often referred as "bestseller or hot zone".
For a long time, the warehouses have been arranged with physical logistics in mind – receivables, inventory management, inventory flow and dispatch were all based on delivery timescales of 2 to 5 days.
However, over the last 5 to 7 years' customer's expectation both in the B2B and B2C areas has been significantly changing. Understanding Inventory Management is vital for small and big businesses to be successful.
The contemporary way of managing inventory is pioneered by Amazon. They take a customer-centric approach and have arranged their warehouse and inventory technologies to improve product selection and delivery times for customers.
For example; At receivables, Amazon performs a six-sided check of each inventory to make sure the inventory is not damaged and is shippable. If there are issues with the receivables, Amazon's problem solver unit takes anywhere between 2 hours to 2 days to establish the right status of the inventory. Once the item is scanned and okayed as an inventory, its exact location is known and it is available live on their website for their customers to order.
Once a customer orders a product from their website, a picker will be alerted to pick the ordered item. It is important to appreciate that Amazon does not store its inventory in order. Items are not clubbed together by nature or any other aspect. They are randomly stored in the warehouse – the technical term for this is random stow (or unorganised inventory).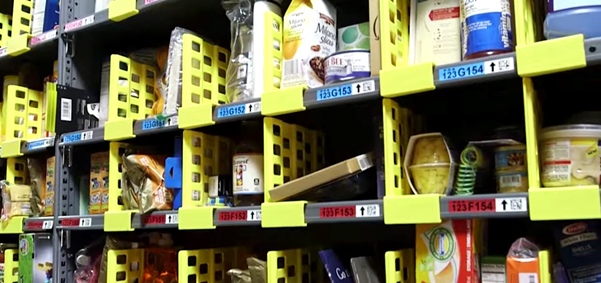 There are robots which rearrange the shelves to facilitate the fastest picking route. The transit route is suggested by their algorithm which sends the location of the item to be picked on the handheld scanner of the picker. So rather than organising the inventory, they focus on the fastest route to pick items. Their robots move shelves to makes sure the picking is as fast as possible.
Once the item is picked, their computer suggests the right box size for packing, labelling is done automatically and the product is dispatched. Along the way, there are multiple automatic checks to make sure the product is shipped to the right customer.
Whilst warehouses and inventory will always be a part of a cost center, approaching them from a customer-centric way can offer impactful revenue outcomes. If you take a delivery-centric approach at receivables and ensure the inventory at check-in is fully inspected, then you increase the chances of delighting your customers. Similarly, if you view the layout of your warehouse with a perspective to have the fastest picking route then your delivery timescales will improve. And as we saw in the case of Amazon, knowing the location of your inventory is more important than organising inventory by type or nature.
Written by Prasanna Kulkarni, Founder and Product Architect at Comparesoft.