Are you part of the herd, or are you leading the pack? Have you got the X-Factor to be a world-class CPO of the future?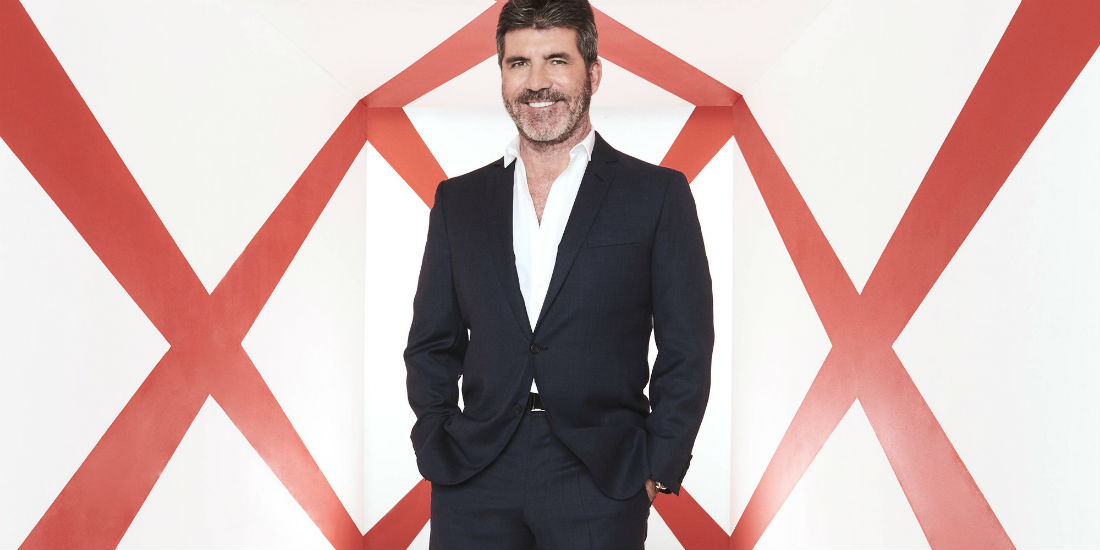 Getting to the top of the procurement profession is not about just about doing your job really well. It's also about having a very specific set of competencies that set you apart from your peers.
Gravitas, creativity, community are probably not on your professional development list today – but they need to be!
We know that remarkable CPOs can get their team to achieve the almost impossible, and deliver measurable competitive advantage to a business. But the 'must have' competencies which mark a CPO as best-in-class have never been clearly defined.
However, according to the X-Factor research conducted by The Faculty, there are several areas, other than just functional excellence, in which a great CPO needs to excel.
Beyond the Fundamentals
It goes without saying that you have to get the fundamentals right.  Running a best-in-class procurement operation – or functional excellence – in areas such as your core processes, risk management and compliance is obviously an entry-level requirement and, as they say, "gets you a ticket to the dance". That is a baseline requirement for being considered a leading CPO.
This may seem fairly self-evident. Let's look at bit deeper and expose some of the tricker competencies you will need to finesse in order to get to the top.
Gravitas is both one of the most difficult leadership traits to define and to develop! But it would seem one of the most important attributes to realise your CPO aspirations. The X-Factor research showed that high levels of influence, presence and insight, enabled leading CPOs to drive strategy, not just respond to it.
Distinguishing the Best from the Rest
Other leadership attributes which distinguish the best CPOs from the rest were integrity, professional advocacy, innovation, creativity, relationships. You either have integrity or you don't, so that's easy.
Building productive working relationships and becoming an advocate for your team, their function and the profession are skills that can be improved over time if you focus on their development.
Innovation and creativity are less straightforward. It's important to understand that these don't mean you can paint or create something. It's more that you are able to "think outside the box" about commercial issues and develop solutions that satisfy a number of different stakeholders' needs.
Developing your strategic thinking capability will take a concerted effort. It's not a skill that can be learned overnight. One of the best ways to do this is to learn from others who already have developed this.
As you build more experience in procurement, you'll start to develop the ability to think strategically automatically. And you'll also be able to translate this strategic thinking for other business stakeholders.
Commercial Leadership
This leads us to commercial leadership, one of the other X-Factor elements The Faculty identified that sets remarkable CPOs apart from their peers.
We all understand that CPOs need to have commercial acumen and deliver strategic value through great strategy using best practices.  But leading CPOs also have a strong sense of community. They understand the importance of maintaining strong, positive relationships with external audiences.
Suppliers are obviously a key stakeholder. However, increasingly important is the need for procurement to protect and promote their company's brand reputation in the broader community through responsible sourcing and other initiatives.
The ability to lead a team, adapt to the changing business environment and influence all those you touch are, of course, critical people leadership skills required of a CPO.
But perhaps what will define exceptional CPOs in the future is their ability to actually identify and nurture future X-Factor talent.
CPOs Need to Nurture X-Factor Talent
"In effect, we have profiled the face of the modern CPO," says Keith Bird, Managing Director of The Faculty. "Fostering procurement talent – equipped with the X-Factor – must surely be a goal for CPOs, the profession and managers alike."
Keith stresses that the importance of investing in capability and training to increase the prevalence of the X Factor cannot be overstated. "The most effective CPOs are on a never-ending development journey. Self-study, training, experience, coaching and mentoring are all vital components in the creation of remarkable procurement leaders."
An important insight to come out of the research is that CPOs equipped with the X-Factor not only successfully combine technical and leadership skills, but actively seek to share their passion with others.
"Top-performing CPOs mentor rising stars because they love and believe in what they do", says Keith. "And that passion compels them to share their learnings with others."
Professional Advocacy
The key is to find the time to look beyond the day-to-day challenges of your own organisation, and connect with peers and future leaders in the wider profession.
Besides mentoring, X-Factor CPOs share their knowledge and enthusiasm through attending industry networking events, conferences, leadership forums and (most importantly) they promote their passion for procurement through social media.
"The importance of spreading a positive message about procurement can't be understated", says Keith. "It's the responsibility of leading CPOs to get online and share collaborative learnings that will help other functions understand the significant value that procurement can bring to any organisation."
Are You CPO 'Fit'?
Having seen the attributes of a world-class CPO, are you able to say that you have the X-Factor? Beyond a passion for procurement, are you sharing your knowledge and enthusiasm for our profession with peers, colleagues, and stakeholders?
If you aren't currently an X-Factor CPO, then don't worry. There aren't currently many CPOs around the world who tick all the attribute boxes. And there are fewer still when you're looking for a sprinkling of social media magic.
As you grow and develop in your career, great procurement leaders will see potential, and bring high-potential superstars into their teams, providing fantastic opportunities for mentoring.
There's still time for you to develop these skills. If you want to get started straight away, then look no further than Procurious' Career Boot Camp.
Over 15 days, we'll have 15 experts discuss insights aimed at getting you in the best career shape of your life. Don't miss out – register now, and get on your journey to become an X-Factor CPO.
Request a copy of The X Factor – A Procurement Leadership Whitepaper here.