Did you know that Procurious is also on Facebook? Come and join our 14k+ fans!
There are many other ways to stay connected to Procurious – this post will highlight but one of them. Today we're talking Facebook.
It doesn't matter whether you're a social media maestro, or tentatively dipping your foot into the cloudy networking waters for the first time – sometimes there are just not enough hours in the day to log on, contribute and share.
The folks here at Procurious know this, so that's why we ensure all of our newsworthy announcements, talking points, notable events, and informative videos (along with the latest stories hitting the headlines in the world of procurement) are signposted across all of our social channels.
This is what our page on Facebook looks like – why not give us a like and share with your network!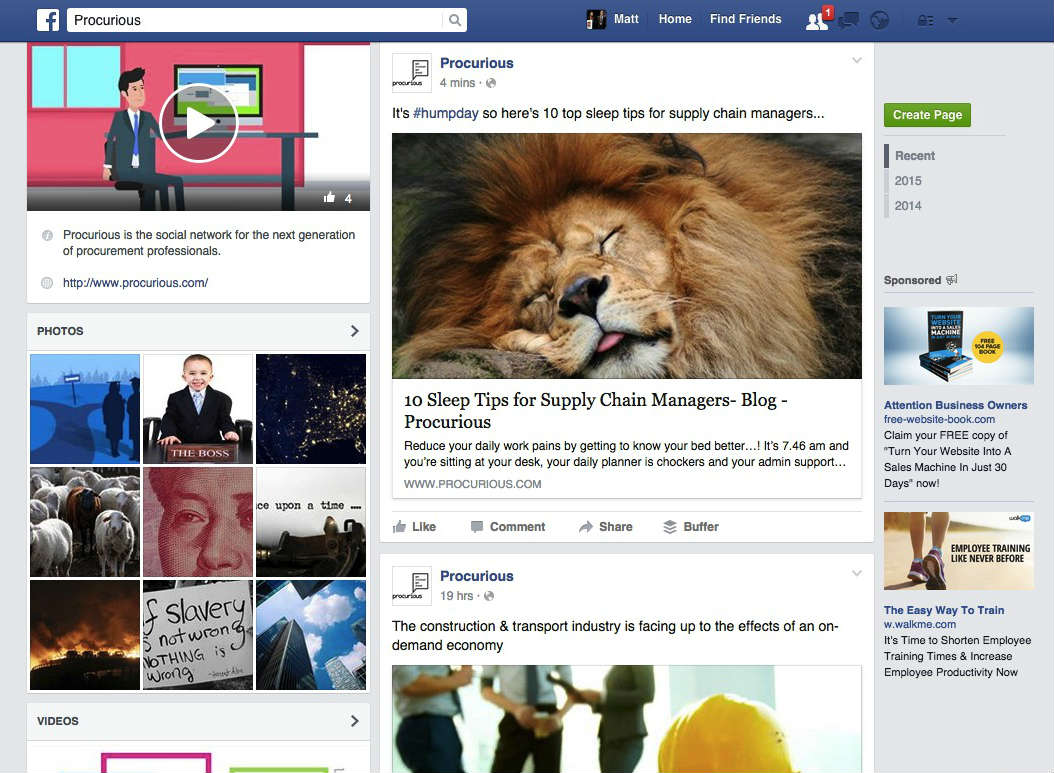 Facebook is also great for those who might have heard of Procurious, but perhaps don't feel comfortable being a committed member just yet.
So come and join our Facebook page, after-all 14k+ fans can't be wrong…