What do supply chain leaders predict for the future of the profession and how do you ensure you're prepared seize the opportunities and get the most out of your career?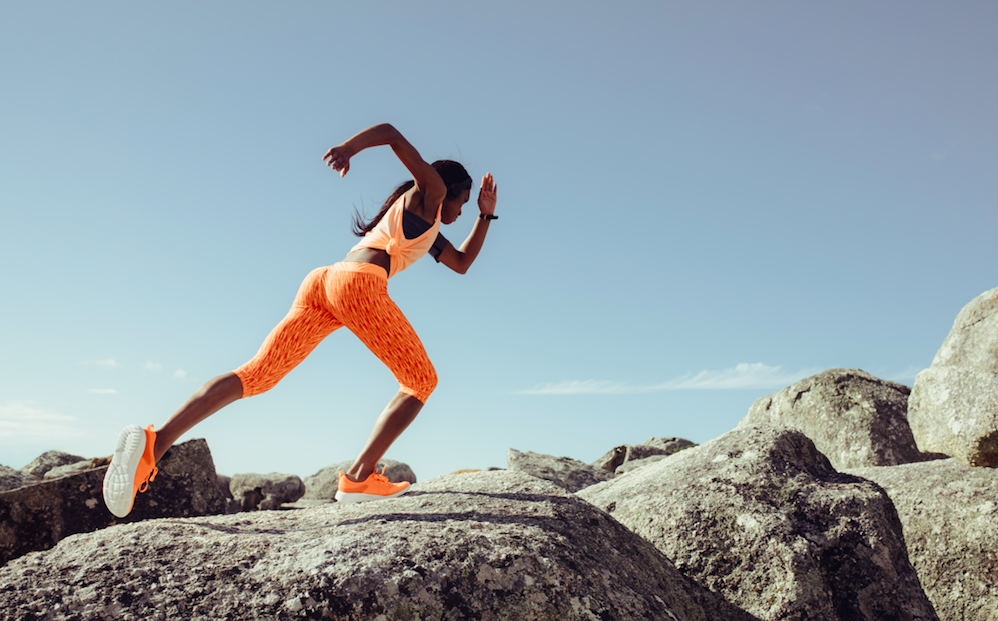 What is the biggest mistake supply chain professionals make?
What are the five key skills you need to make it to the top?
How should supply chain leaders embark on a major transformation?
Will the profession evolve in the coming years in preparation for an AI-enabled world?
We'll answer all of these questions and more when Career Boot Camp 2018 kicks off at the beginning of October.
This year's series, Your Supply Chain Career: Accelerated, has been designed to help you sprint outside of your comfort zone and get into the best career shape of your life!
Featuring tips and tricks from some of the best in the business we'll be discussing how to make it as a Head of Supply Chain, the true value of professional certifications, how to persevere in the face of adversity and what the future holds for the profession.
Sign up here ahead of our launch on October 1st.
FAQs
What is the Procurious Career Boot Camp ?
Procurious' Career Boot Camp, sponsored by IBM, is a global professional development event for supply chain professionals. The series, features five, fifteen-minute podcasts that have been designed to help you get into the best career shape of your life.
How do I listen to the Career Boot Camp podcasts?
Simply sign up here and you'll be re-directed to the Supply Chain Pros group where you can access all five podcasts. You will also join a mailing list, which will alert you each time a new podcast is released.
How will I know when each podcast is published?
The series will run for one week, starting on October 1st, with a daily podcast released on Procurious each day. We'll drop you an email to let you know as each podcast becomes available.
Is the podcast series available to anyone?
Absolutely! Anyone & everyone can access the podcasts and it won't cost you a penny to do so. Simply sign up here!
When does Career Boot Camp take place?
Starting on the 1st October, Career Boot Camp will run for five days. The podcasts will be accompanied by daily blogs from our Supply Chain Career Coaches plus group discussions and articles on Procurious. When the series is complete, all five podcasts will be available for registrants via the Procurious eLearning hub, FREE of charge.
Why should I do Career Boot Camp every day?
Dedicating 15 minutes a day to developing and progressing your supply chain career can make the difference between standing still, or sprinting quickly into more impactful roles. At Procurious, we firmly believe that daily procurement learning is essential for career advancement. And Career Boot Camp will help you get into the habit!
Speakers
Rick Blasgen, CEO & President – CSCMP
Rick D. Blasgen has been the president and chief executive officer of the Council of Supply Chain Management Professionals (CSCMP) in Lombard, Illinois, USA since 2005.
Rick Blasgen has responsibility for the overall business operations and strategic plan of the organisation. His efforts support CSCMP's mission of leading the supply chain management profession through the development and dissemination of supply chain education and research
Ron Castro , Vice President – IBM Supply Chain
IBM Supply Chain Vice President leading a remarkable team through the digital and cognitive journey to an end to end AI-enabled supply chain. Driving adoption of cutting-edge technology and applications inside and outside of the manufacturing walls.
Chris Crozier, Chief Digital Officer – Orica
Chris Crozier is the Chief Digital Officer for Orica International, the world's largest manufacturer and supplier of explosives for mining and civil construction. In this capacity, Chris' digital teams supports the global footprint of the organisation across Business, Customer and Manufacturing systems, including governance of Orica's digital ecosystems, architecture, data and cyber posture. Prior to this, he has held executive roles within Orica as Global Vice President Supply Chain, and BHP Billiton.
Tom Evans, UK Ultramarathon Runner
Tom Evans is a 26 year old professional Trail Runner and Red Bull athlete. In 2017 he discovered ultra running and finished 3rd in the famous Marathon des Sables, which was his first ultra marathon. Since then, he has become a full time athlete. He finished 3rd in the Trail running world championships while representing Team GB. He has recently won the CCC – one of the most prestigious 100km mountain races"
Samantha Gash, Australian Ultramarathon Runner
Samantha Gash, as a World Vision Ambassador, ran 3253 km in 76 days across India, raising over $150,000 to fund education programs. Her other achievements include a 1968km expedition run along South Africa's Freedom Trail and four 250km desert ultramarathons as part of the Racing the Planet – Four Deserts Grand Slam.
Laura Faulkner, Director Supply Chain Management – Nationwide Building Society 
After graduating from Strathclyde University with a BSc in Technology & Business, Laura joined Polaroid as a Graduate Buyer. Laura then spent time with GSK and Ernst & Young before taking a role with RBS that led to her being appointed CPO in 2014.
Laura is now CPO and Director of Supply Chain Management (SCM) at Nationwide Building Society where she has brought together Procurement, Property Services, Third Party Risk, Vendor Management, Accounts Payable and Offshore Operations.
SCM'skey focus is to maximise the value of 3rd Party Relationships across the Society, leading the Supply Chain Strategy to drive efficient, resilient and innovative solutions for the benefit of all Nationwide Members.
Career Boot Camp, Your Supply Chain Career: Accelerated kicks off on October 1st 2018. Sign up here (it's FREE!)