Procurious uncovers the five factors in common across this year's inspirational group of 30 Under 30 Supply Chain Stars.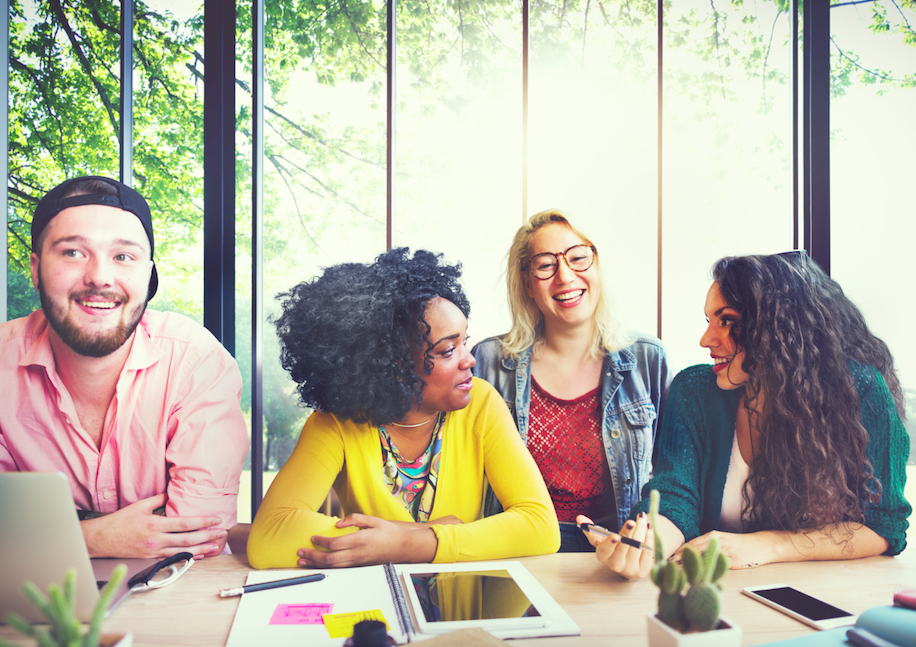 Delivering over $20 million in cost savings, building a new procurement function from scratch and creating a cutting-edge suite of analytical tools are among the outstanding personal achievements of 30 young professionals named winners in the ThomasNet and Institute for Supply Management (ISM) 30 Under 30 Rising Supply Chain Stars Program.
This award shines the spotlight on a trend that is taking place in companies large and small all over the globe, where Millennials are being asked to step into senior roles earlier than expected in order to fill the vacuum created as an entire generation of Baby Boomers retires.
The generations in the middle, X and Y, are also moving into executive roles, but the problem is that there simply aren't enough of them to do so. That's why Millennials are leap-frogging through the ranks in nearly every profession – including procurement and supply management.
This year's 30 Under 30 winners have been chosen for unique achievements that are particularly impressive so early in their Supply Chain careers. There are, however, five factors that are held in common across the group.
They're not afraid to change roles and companies
This year's group of 30 Under 30 winners provides further proof that any remaining stigma around frequently changing roles (or to use the disparaging term, "job-hopping") is rapidly dissipating in the profession. Rather than being seen as damaging to procurement or supply career prospects, working across different organisations or varying roles within the same organisation is now recognised as an enriching experience that brings crucial diversity to any team.
Flex's Elizabeth Richter, for example, completed internships at MeadWestvacso, Kohl's and Cisco before landing a plum role as chief of staff for the CPO at Flex, a company that she calls "supply chain heaven".
Examples abound among the 30 winners, with similar stories of experience across multiple companies, while a small handful have remained at a single organisation from graduation to the present day.
They've all had experience on strategic projects
In general, the 30 Under 30 have rocketed beyond the role of purchasing officers impressively early in their careers. These winners are all strategic procurement and supply professionals, and are being recognised for more than just achieving cost savings but for driving truly game-changing projects. Megawatt Winner Charlotte de Brabandt, for example, successfully coordinated a global team at Johnson & Johnson to find a single global service provider to assist with global energy procurement for 920 sites across three continents. Google's Neta Berger managed the daily war room meetings that focused on resolving immediate supply shortages after the 2011 Japanese earthquake and tsunami while she was at Cisco.
At Google, Berger has managed materials for international expansion into seven countries of the Google Home and Google Wifi products and was tasked with mitigating risk for the Google Home Mini.
BUT… they still generate significant cost savings
If someone were to total up all the cost savings these young professionals have won for their companies, the figure would prove once and for all the true dollar value of a top-performing procurement professional. For example, United States Steel Corporation's Chelsey Graham (age 27) drove $20 million in cost improvements with a single high-visibility project with manufacturing stakeholders, while Madeline Martin (Mars Petcare) has saved an estimated $14 million in her short time with the company.
Every one of the 30 Under 30 winners has a similarly impressive cost savings achievement under their belts, demonstrating that while a strategic lens is important, it's also vital to retain focus on the bottom line.
Falling into the profession is no barrier to success
Is the fact that many people move sideways into supply management the profession's greatest strength, or weakness? ThomasNet reports that 60 per cent  of the 30 winners planned on a career in supply chain. The winners include a former attorney, a mechanical engineer, a civil engineer, a technology entrepreneur and even a former chef.
Backgrounds like these can only serve to enrich procurement and supply management team skill-sets, especially when combined with the skills of professionals who have a "pure" professional and educational background in supply management.
Megawatt Winner Charlotte de Brabandt, for example, did not originally plan on pursuing a career in supply chain, but soon discovered the opportunities that the profession could offer. "It quickly became a clear career choice for me [after I'd] led a few supply chain projects in different fields of strategic procurement, project procurement, logistics and quality," she told ThomasNet.
Some organisations are producing 30 Under 30 winners every year
For those of us who have observed the 30 Under 30 program since its inception, a pattern is beginning to emerge where certain organisations have produced supply chain stars nearly every year for the past four years. These companies, including USSC, Johnson & Johnson, DuPont, Dell and the United States Postal Service, are not only talent magnets in the profession but are gaining a reputation for being fantastic supporters and promoters of their top performers in supply management.
In a previous interview with Procurious, ISM CEO Tom Derry talked about the importance of coaching trees in the procurement and supply management profession.
"Sometimes it's companies, sometimes it's individuals", he said. "Certain CPOs have gained a reputation for coaching and developing people who have subsequently left, and gone on to make their mark." Their organisations benefit by being seen as an employer of choice for top procurement talent, and the CPOs themselves benefit from the dynamism and vitality of a team made up of the brightest the profession has to offer.
Learn more about ThomasNet and ISM's 30 Under 30 Supply Chain Stars program here.
Procurious will catch up with the 30 Under 30 winners at the Institute For Supply Management's flagship event, ISM2018 in Nashville, Tennessee. Learn more about the ISM 2018 Emerging Professions Experience: http://ism2018.org/2018events/emerging-professionals/