Choosing new procurement software should be exactly that, a choice! Duncan Jones on why organisations should follow an eclectic, multi-sourcing strategy for their key business applications.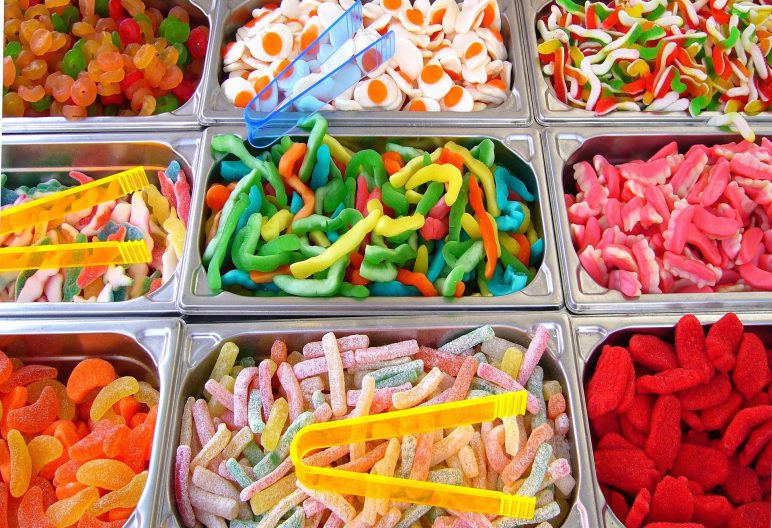 While doing my research for The Forrester Wave™: eProcurement, Q2 2017, I was surprised and disappointed by how many companies I interviewed had bought an incumbent vendor's eProcurement product without really looking at alternatives. For instance, one source told me "we didn't choose Ariba, we chose SAP, and SAP chose Ariba".
That's a dangerous strategy, often driven by people who are thinking more about their own short-term job security than about their current employer's long-term success. Yes, there are advantages in buying software from a known source, but those won't outweigh the disadvantages if the product is deficient, or fails to keep pace with the market.
An existing supplier's product, such as SAP Ariba, or Oracle Procurement Cloud, may be the best choice for your organisation, but it should be a choice, after you have compared it with leading independent alternatives.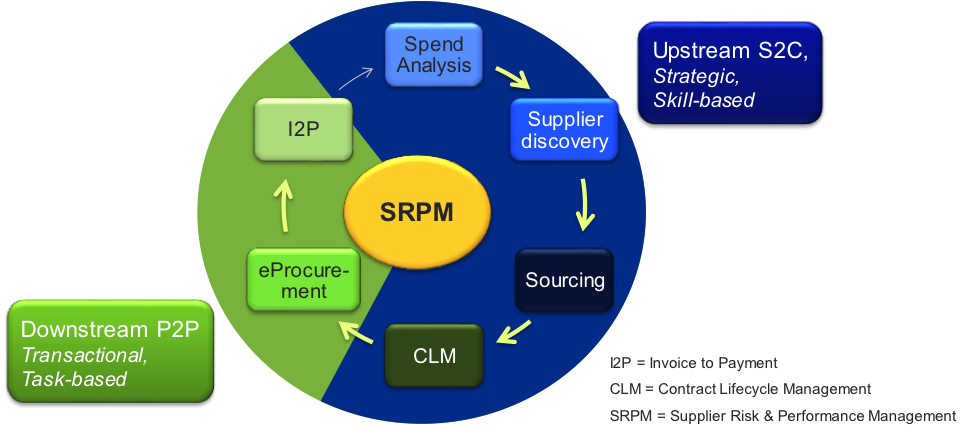 I see a similar bias towards suites driving market consolidation at the moment, such as Determine/ b-pack, Coupa/ Trade Extensions, Tradeshift/ IBX and BravoSolution/ Puridiom. Many clients tell us they want a complete suite to support all their digital procurement, including supplier risk and performance management (SRPM), upstream source-to-contract (S2C) and downstream procure-to-pay (P2P).
Yet our research suggests that very few companies actually implement a whole suite, even if they buy one. I advise most clients to follow an eclectic, multi-sourcing strategy for their key business applications. I don't mean assembling a solution from 15 different products, but maybe four or five.
For example, you may want one central solution for S2C, embrace two or three P2P products that different autonomous divisions currently use, with maybe one or two additional specialist products for, say, services procurement, or SRPM. This approach may be more appropriate for your organisation because:
It may take too long to choose and implement a single suite enterprise-wide. You have to live with obsolete software while you collect requirements, argue about priorities, and then roll the suite out module by module and site by site. Multi-sourcing is a more agile approach, enabling individual divisions to move forward while still allowing you to quickly implement a global point solution to address an urgent need.
Suite approaches cause vendor lock-in that is hard to escape. Software decision makers who prize integration over innovation risk ending up with obsolete software. Software giants' portfolios are of inconsistent quality; they cannot keep all their products at the head of the market. Some, such as SAP SRM and Oracle iProcure, lag so far behind that the vendor decides to replace them. Independent vendors, such as Hubwoo, IBX and Perfect Commerce, may get acquired more for their customers than for their technology. Those customers are trapped in products with an uncertain future, because switching suites involves changing everything at once.
You need to be able to take advantage of valuable innovation from new sources.The eclectic CPO is constantly watching for new ideas that can make him more successful and doesn't care from which direction they come. The suite CPO, in contrast, has to wait for his chosen vendor to spot, implement and integrate that idea. Right now there is some exciting innovation going on in the application of artificial intelligence to the Purchasing domain, particularly in risk assessment and monitoring. Vendors such as Ecovadis, GRMS, Resilinc, and risk methods help customers identify and mitigate risks more effectively than any manual process could do. Smart CPOs will be evaluating these services now and incorporating them quickly in their SRPM frameworks, while their laggardly peers are waiting patiently for their suite providers to catch up.
The bottom line
Smart CPOs should consider an eclectic software strategy. Balance the benefits of intra-suite integration with the potentially greater benefits from smart, easy-to-use, flexible specialist products. Look at what innovation is available in the market before you woodenly replace your existing product with the same vendor's new offering. And even if you do base your digital procurement strategy on a suite, ensure you complement it with specialist products that fill gaps or extend it into new areas.