Our latest webinar, Going to Market(place): The Future of Procurement sponsored by Amazon Business is now available on Procurious. Sign up now to listen!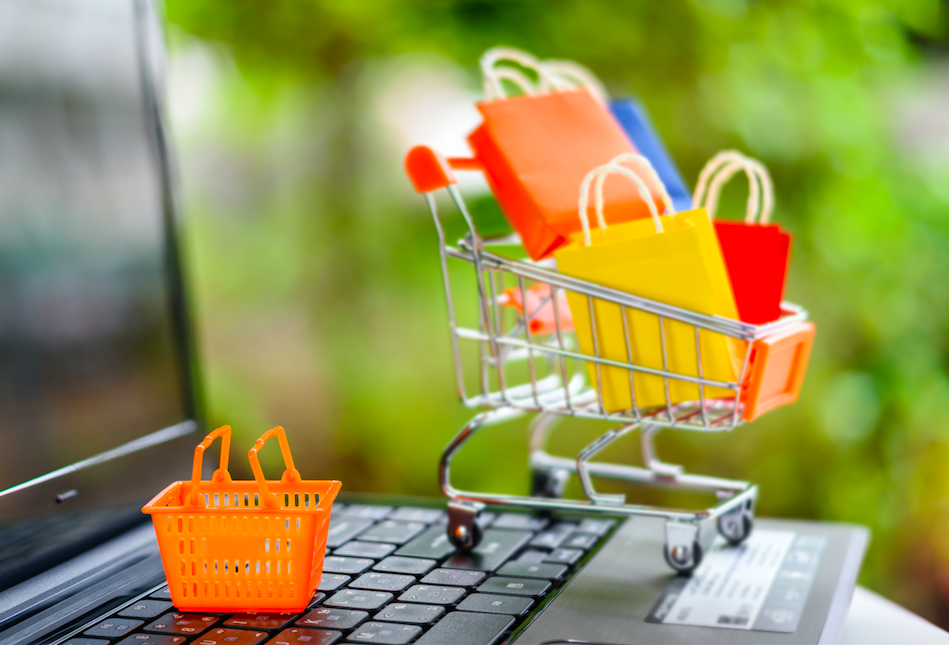 Everyone's talking about the benefits of procurement marketplaces, particularly when it comes to managing tail spend – but actually adopting one as part of a procurement strategy is another matter entirely. If it's something your team is talking about, but not yet investing in, how do you get started? And if you've already taken the leap, how can you ensure you're making the most of it?
In a recent webinar Going To market(place): The Future of Procurement we defined marketplaces, in short, as places where people gather (in person or digitally) to buy and sell goods and services. For B2B purchasing, marketplaces are gaining steam, with recent announcements indicating that millions of businesses globally use Amazon Business.
What's driving this trend?
The global business environment is challenging organisations of all sizes to be increasingly agile and remain competitive with slim margins. Procurement teams have an opportunity to contribute to business performance through digital innovation, new technologies, and other strategic projects. However, they need the bandwidth to do so and that's often a key challenge.
According to the 2018 Deloitte CPO Survey, 51 per cent of procurement leaders shared that they did not believe their teams had sufficient capabilities to deliver on their procurement strategy. And recent Procurement Leaders research found that administrative and non-strategic work can take up to a third of a category manager's time.
A B2B marketplace offers the opportunity to offload a significant amount of time spent on administrative work through a solution that offers you choice, competitive offers, and transparent pricing – with tools that help you to maintain procurement control and visibility. Perhaps most importantly, this opens up your resource to focus on more value-adding strategic activities.
How do you get started?
We think about getting started as a three step process.
Build your business case and understand the potential savings
We believe in working backwards from the customer. First, determine who your customer is – whether that's your buyers, your procurement team, or your company more broadly. Then identify what your customer actually needs and the problem you're trying to solve. From there, work backwards to ensure your strategy delivers on that customer need.
For example, if you're looking to empower your end users by increasing stakeholder satisfaction and collaboration, and offload administrative burden so that you can focus your procurement team on strategic initiatives, build your business case there.
When you estimate your potential savings, consider both hard savings, including product costs and shipping fees, as well as soft savings: the cost of managing suppliers – with Hackett Group reporting the average cost between $700-$1400; the cost of search time in finding the items that are needed; and the cost of PO processing time. Make sure to consider both hard and soft savings when looking at your total potential value saved.
Register for your account
With Amazon Business, registering for an account is free and takes minutes to complete. When you have registered your account, take some time to configure your account according to your needs. This could mean thinking through what categories you want to allow and those you want to restrict, including curating what's available for buyers to purchase. For example, if you have an existing contract for IT hardware, you may want to restrict purchasing of those items, but leave office supplies, janitorial, and other categories open for miscellaneous purchases. Amazon Business also allows you to curate purchasing to only those items that offer a VAT invoice
You may also want to consider how to streamline payments on the marketplace. Do you have a p-card or corporate card programme, or do you wish to pay on terms? Do you need to set up shared payment between groups? Establishing these points up front will make purchasing easier for your buyers.
And depending on your set-up and internal initiatives, you may want to integrate a marketplace as a punchout catalogue in your eProcurement system rather than purchasing directly on the marketplace.
Roll out
Rolling out a marketplace, like any other implementation, will require some change management with your stakeholders. However, the idea of using a B2C marketplace that is familiar and easy to use for B2B purchases requires little to no training. And it's easy to convince your team of the benefits!
Keep in mind that it always takes more than one email to get your audience's attention, and you should plan for a regular cadence of messages to reinforce the new process. In addition, we recommend that you plan milestone evaluations with stakeholders to reinforce adoption and review key metrics.
Finally, don't forget to communicate often with your marketplace account manager to keep up to date on new releases. B2B marketplaces are quickly growing and developing, with new functionality frequently coming to market. If you want a feature that's not available today, odds are that it's around the corner.
Using a B2B marketplace for tail spend can save your team a great deal of time and money, and it doesn't have to be complicated. And if you need help, you can always reach out to your Amazon Business account representative.
To learn more about Amazon Business and register for a free account, visit amazon.co.uk/business.
Our latest webinar, Going to Market(place): The Future of Procurement sponsored by Amazon Business is now available on Procurious. Sign up to listen.