Influence expert Julie Masters demonstrates how online employee advocacy can supercharge the amplification and cut-through of your procurement content.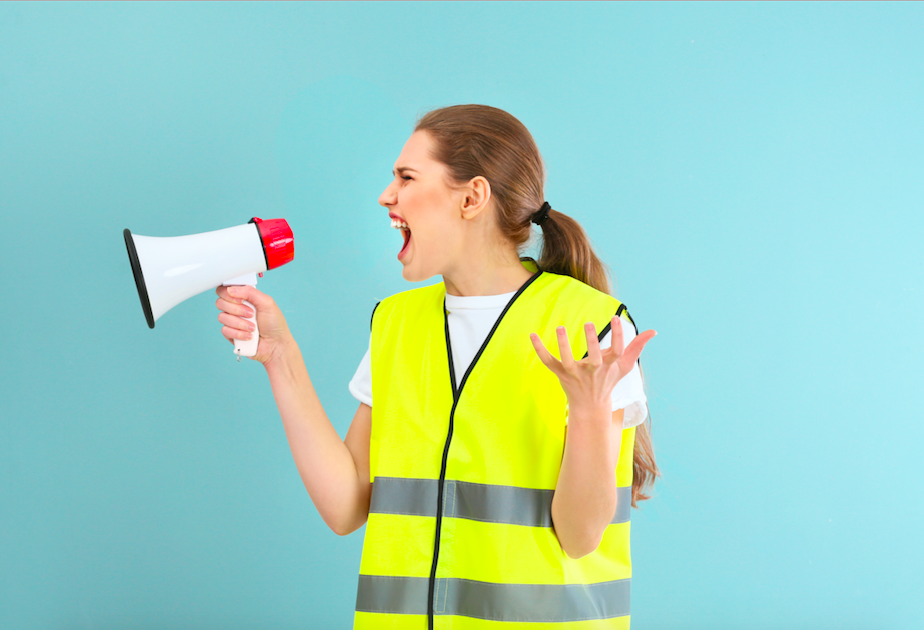 While we're all searching for the latest and greatest way to get our company and brand out there, you might be surprised to find one of the most effective and underutilised methods sitting right under your nose.
Employee advocacy, where employees share company content and stories about what they're doing at the office and the projects they're working on, is now seen by some as the holy grail of content marketing.
Compared to the traditional method of sending out communication on social channels via the 'company account', employee advocates are shown to have exponential reach and have far more trust in the marketplace than a company or brand ever could.
MSL Group has shown that brand messages shared through personal social media accounts are re-shared 24 times more than when that same content is posted by the brand itself.
The reach is also substantially more via an employee network. Recent studies show that if you were to add together the contacts of all the employees in your company, that network would be 600 times larger than the network of the company itself.
According to the Edelman Trust Barometer, those surveyed were also twice as likely to trust communication from an employee than the CEO themselves.
These factors make employee advocates a significantly more powerful amplifier than a single channel of communication from the company or brand could ever reach alone.
And it's not always about gathering more 'Likes' or having a positive public persona.
Nearly 10 years ago, IBM managed to harness the power of employee advocacy to show how it could translate directly to the bottom line.
Back in 2008, and faced with one of the largest recessions they had seen, the marketing team at IBM launched the "Smarter Planet" campaign.
The campaign was designed to explain how a new generation of intelligent systems (the Internet of Things) and technologies could be put to use for profound impact and to encourage further thinking.
Rather than lean on an advertising agency to create the message via the traditional mediums, the team at IBM peopled these ads with the company's own employees.
They went deep into the organisation to uncover the stories, expertise, knowledge, and insights that were held by specialists who already worked at IBM.
They shone a light on the people who worked with them – from master inventors down to systems engineers.
But they didn't stop there.
IBM also asked their customers to partner with them, shining a light on the customers own technological challenges and aspirations live on camera.
The result was nothing short of extraordinary, with IBM's own employees and customers amplifying the campaign exponentially, rocketing IBM's share price by 64% that year (against a market average in their space of 14%) and generating $3 billion in additional revenue.
This is a great example of the power of employee advocacy, the power of storytelling and shining a light on the amazing work that was being done within IBM.
But having employees enthusiastic to talk to others about the work they do, let alone share it on social media, can be easier said than done. Current data indicates that only 3% of employees currently engage in advocacy for their own company.
Clearly employees aren't rushing over themselves to advocate for their company and there a number of hurdles that need to be overcome to really gain traction and make it a success.
1. Set boundaries but stay flexible
While there are hundreds of stories online about employees being sacked or disciplined for an ill-advised post on social media, the good news is that many of those posts were inappropriate by most standards.
In a work environment where mistakes can have severe consequences, it's understandable that employees can be nervous about posting content that is considered 'appropriate' for the company.
A social media policy that is clear enough to stay within company guidelines but flexible enough to allow personalities to shine through can be a good start to lifting employee engagement around company activities.
Having designated communication ambassadors within each team – those who have a passion and talent for social sharing – can also be a good strategy for sharing and generating quality content around company activity if it's not suitable for all.
2. Stay curious and dig for gold
One reason employees may not actively post company content is that they think what they do isn't interesting to others.
This is often a mistaken view, as what may seem familiar and uninteresting to some are just as likely to be fascinating to others who value an insight into the working life of a procurement pro.
This could be anything from case studies to project experiences to "a day in the life" examples – anything that gives insight into the unique experiences that the company undertakes and is involved with.
And don't forget, social posts are just one piece of the mosaic being created online which shows a vibrant, active team that others will want to investigate and join.
3. Get buy-in to amplify results
The third reason people avoid sharing company content is that employees only prefer to share information about projects in which they've had personal ownership or 'co-created'.
As we saw in the IBM example though, a well-crafted theme that threads an inspiring idea throughout the whole organisation can be enough to band together otherwise unrelated departments and activities.
Drawing on the underlying 'why' that inspires your procurement team to do what they do, or championing a cause that is close to the heart of your company can be enough to drive your team to want to share what they do with the outside world.
So what does that mean for your team?
It's clear to see that employee advocates can be a powerful way to build the company message in the marketplace, provided there is support from the top that allows a more democratic form of communication.
It doesn't always have to be about the wins either.
Using social media to amplify important company changes can be equally effective – if it might otherwise be missed through the traditional office channels or intranet.
If there is a whole team of procurement professionals and stakeholders enthusiastically spruiking the benefits of the change, your message is much more likely to have cut-through.
Similarly, if individual members of your procurement team make the effort to share stories about their challenges, successes and day-to-day work, this can also serve to build up an online profile of your organisation that will make your team visible and attractive to top talent as well.
As a bottom line – what IBM learnt in 2008, and what we still know now – is that the most impactful form of communication is human stories. Preferably told by real, passionate people with a clear intention to drive things forward.
Identify those people in your team – bring them on board – give them clear boundaries – and then cheer them from the sidelines for having the courage to contribute.
Now that's a procurement team with influence.
Like what you're reading? As a procurement or supply chain professional, we truly value your opinion. And that's why we want you to tell us what you want (what you really, really want) to see on Procurious. Click here to take our ten-minute survey and help us, help you!