How did the CPOs at Barclays, Vodafone, The Co-operative group, AstraZeneca and Rio Tinto fare when we put them to the test in a round of quick-fire questions?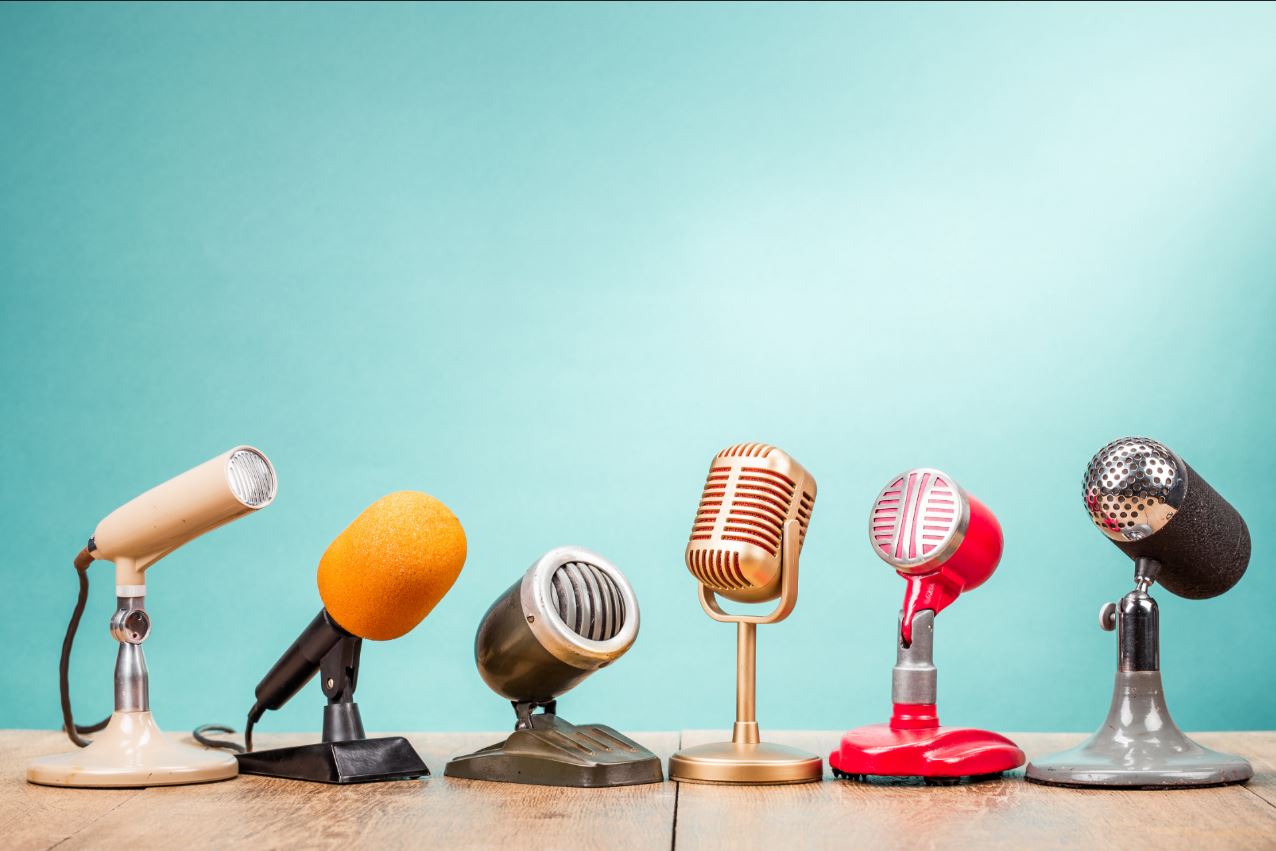 Career Boot Camp 2017 launches on 4th September, featuring podcasts  with 5 global CPOs. Sign up here (It's FREE!)
Wouldn't you like to know how the best in the business feel about the value in professional certifications? Or maybe you're keen to hear their take on the biggest mistakes made by procurement pros?
There's just one week to go until we launch Career Boot Camp 2017, sponsored by Michael Page Procurement and Supply Chain and we can't wait for you to hear all five podcasts!
Featuring tips, insights and guidance from the best in the business, each of our five  CPOs will dedicate next week to coaching you on becoming the best procurement leader you can be!
Can't wait that long? We thought we'd give you an exclusive sneak peak of what's to come. 
We put each of our five speakers to the test with a round of quick-fire questions. Listen below to hear what they each had to say on the value of formal procurement certifications, the biggest mistakes procurement pros make and how to stand out from the crowd!
Day One: Ramsay Chu CPO Rio Tinto
There's no question that Rio Tinto's Ramsay Chu is passionate about procurement. He's watched the profession evolve from a function that simply "saves money" to one that can transform and have a "scale impact" on the business: touching every employee in the organisation.
In his Career Boot Camp podcast Ramsay discloses what new skills he's looking for in his hires and explains why technical skills are often of lesser importance.
And, if you've ever felt like a failure in your procurement career, Ramsay has some important words of comfort. Find out why failure is at the core of entrepreneurial spirit and how you can turn it to your advantage by "failing forward." As he puts it "No one is an Olympic caliber downhill skier from the outset!"
Day Two: Ninian Wilson Global Supply Chain Director & CEO Vodafone Procurement
Vodafone CPO, Ninian Wilson, is a man with a lot on his plate. He manages a colossal spend of €22bn and oversees 1100 employees. But that's not stopped his determination to innovate with new companies, new products and new services.
In his Career Boot Camp podcast Ninian explains why he strives so hard to foster this culture of innovation at Vodafone.
And if you're wondering what Ninian is searching for in his new hires, it's the "data rockstars!"
Ninian Wilson's podcast will be available on Procurious from 5th September.
Day Three: Dapo Ajayi CPO AstraZeneca
It's not a bad thing to forever shoot for the stars when it comes to innovating with your suppliers. But don't be underestimating those smaller successes and achievements!
Dapo Ajayi is keen to remind procurement pros that the smaller ideas and innovations carry a lot of weight; building trust, improving collaboration and creating opportunities for greater change further down the line.
She also discusses what business acumen means to her in the context of procurement, how to better align procurement with business stakeholders and offers guidance on how to become a CPO
Dapo Ajayi's podcast will be available on Procurious from 6th September.
Day Four: Fabienne Lesbros CPO Co-operative Group
Rigid processes can inhibit procurement's ability to advance efficiently but there are ways to prevent them from getting in your way. Fabienne Lesbros has some welcome advice on the subject as she advises that procurement pros present the cake, rather than describe the recipe!
She also describes her vision for the future of procurement, the importance of continuous development and why we must resist using procurement jargon!
And, if you've ever assumed that today's CPO's followed a clear and well-crafted career plan, think again! Fabienne explains how her ascent to the top went a little differently!
Fabiene Lesbros' podcast will be available on Procurious from 7th September.
Day Five: Al Williams Managing Director & CPO, Barclays
What are today's CPOs looking out for in the high performing procurement leaders of tomorrow? For Barclays CPO, Al Williams, it's all about embracing change. But he isn't just looking for procurement pros that are simply able to tolerate, or adapt to, big changes. If you're in the driver's seat, you've got to take the wheel and drive the agenda!
Al also discusses how procurement can generate value, how the function should be positioned within an organisation and how he encourages his hires to think about positive change.
And, if you're in the market for some new shining stars, find out what you can do to make procurement a preferred and enticing destination for the next generation of professionals!
Al Williams' podcast will be available on Procurious from 8th September.
Career Boot Camp 2017 launches on 4th September, featuring podcasts  with 5 global CPOs. Sign up here (It's FREE!)