2020 has been a year like no other. Which of course means we need an update in our go-to career tips…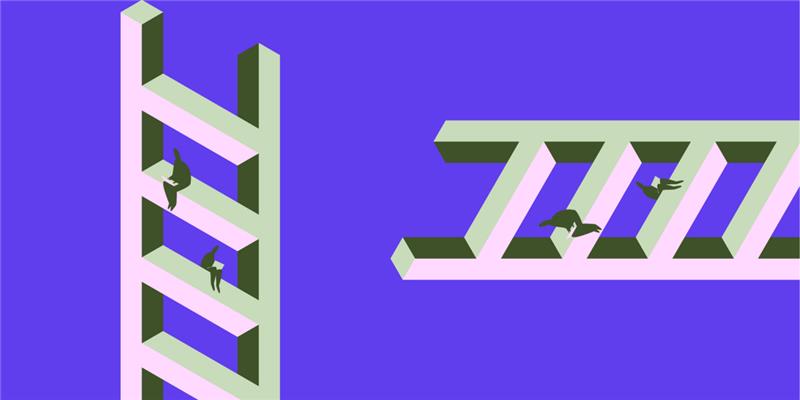 ---
Unfortunately, careers often look better with hindsight. If only I hadn't taken that role, we often think, or perhaps, I could be better off if only I'd learnt to better negotiate my salary.
Fortunately for you though, those types of concerns or regrets might not be something you have to worry about after you read this article. We all need some good news right now, so to bring you five of the most life-changing career tips of 2020, we chatted to one of the most-experienced supply chains recruiters in the world, Tim Moore. As the President and Owner of Tim Moore and Associates, has single-handedly placed thousands of high-ranking supply chain executives into roles all over North America for the best part of almost three decades.
He sat down with us to share 'something money simply can't buy'- hindsight.
Tip 1: Stand out – you may soon have some competition
When it comes to global supply chains, it's fair to say that the coronavirus pandemic has changed absolutely everything. From food to medical supplies, the crisis has caused all of us to consider just about every element of what we do, from how we manage suppliers to what technology we use and why.
It has also brought significant awareness to the importance of a resilient, secure and reliable supply chain. This, in turn, says Tim Moore, has led to an increased interest in completing your supply chain qualifications:
'Thanks to COVID-19 and the awareness of Supply Chains there will be a long overdue "spike" in the number of new students enrolling in supply chain courses.'
'Fortunately, I think there are now many degree programs ready to cater to this boom and help rectify today's shortages of supply chain talent.'
Is an increased interest in a supply chain as a career going to pose a threat to today's seasoned supply chain professionals? Not really, says Tim, but if you are at a more junior level, standing out when applying for jobs will become more important than ever.
Fortunately though, more qualified junior talent in supply chain will be of great support to teams this year who have a lot to grapple with throughout the pandemic and beyond.
Tip 2: Your profession has skyrocketed in importance and awareness – make the most of it
Prior to writing this, we Googled whether there was such a thing as the 'Year of the Supply Chain' (sort of like the Chinese Zodiac "Years Of"). Sadly, there wasn't.
But if there was, undoubtedly it would be 2020.
At no time in history has supply chain management been as crucial and all-defining as it has been this year. Suddenly, procurement and supply chain has gone from an overlooked 'function' to the crucial heart of the organisation. If ever you wanted to be strategic, get noticed and truly 'take a seat at the executive table,' now is the time to do so, says Tim. But you have to be strategic and proactive.
He truly believes that this year will be career-defining for many supply chain professionals who step up and take the initiative:
'There has never been a time since the second world war, when the supply chain profession, and the techniques they bring, have been so important and visible to the senior executive within the firms that employ them.'
'Every supply professional has learned lessons about the vulnerability of their particular supply chain(s) – and should be proactive taking steps to reduce the risk of disruption in the future.'
'You can't afford to wait and gamble that it won't happen again…it will.'
Tip 3: Salary surveys may give good insights – but be careful how you use them
With the supply chain profession being elevated in importance, and businesses (hopefully) edging towards recovery as the year continues, opportunities may increase for people in the hunt for a better salary. But Tim cautions everyone to be very careful when it comes to the old 'grass is greener' salary argument.
Tim has seen many supply chain professionals become disgruntled because they believe they are being underpaid. Yet the places they get their information may not be what they seem:
'I've heard some people say that "money talks" and they'll crack open an industry salary survey to try and determine whether they're ahead or behind others in terms of the salary curve.'
'The thing is, those surveys can be almost impossible to fully interpret, and are often misleading to the casual reviewer.'
Especially this year, Tim says, salary survey results may not be able to tell you much as many companies are freezing pay levels and asking employees to take pay cuts. The 'greener grass' may in fact not be green at all when it comes to pay.
Yet should you still use these salary surveys as leverage in your own pay discussions? Tim says:
'In any salary discussion, it's important to know what your range should be, based on firms of the same size, in the same industry and of the same profit level. But really, it's hard to glean this information from a survey so likewise, hard to use this as leverage.'
'Pay discussions should be based more on your achievements and your tenure with the firm, whether the firm has been profitable and frankly, whether or not there has been recent layoffs or downsizing.'
Tim cautions, though, that now might not be the right time to ask for a salary increase:
'In some cases, people should be happy to have a job, let alone be seen as gouging their employer for demands for a salary increase.'
Tip 4: Consider the big picture – and put your negotiation skills to good use
The coronavirus pandemic has wreaked havoc on economies, lives and jobs losses, and that means that inevitably, some supply chain professionals might find themselves without work this year. This is a terrible outcome, of course, but when the market picks up Tim does genuinely believe there will be more opportunities than ever.
But when and if we all decide to accept an offer of employment, Tim believes that we should consider the 'big picture' of what an employer is offering; as it will be more important than ever before:
'When considering a new opportunity, of course look at the salary range, and compare this to your competitors and your industry at large.'
'But remember, as your supply chain training has taught you – salary, like price, is only one element to consider. Think long and hard about other benefits, for example: educational reimbursement, membership in your local supply chain association, bonuses if any, (and how frequently they're paid), stock options, and healthcare and dental coverage.'
'Post-COVID, increased benefits may be easier to achieve than a dramatic salary increase..'
When it comes to negotiating your package, however, Tim believes that supply chain professionals need to remember their training:
'I've always maintained that you never get paid what you're worth, but you ALWAYS get paid on how you negotiate and how well you have interviewed.'
'It's surprising that so many supply chain professionals go blank and completely forget their negotiation training when presented with a job offer. After you feel confident that you've checked all of the boxes and know you're the right fit, just like with negotiating with vendors, you can always ask for: 1. Time to consider it further, 2. For the offer to be put in writing, and for those adventurous 3. "Is that the best you can do?"'
With the final request, Tim says, if you execute it politely and professionally, you may be able to leverage up your offer.
Tip 5: Ask the hard questions
With unemployment approaching an all time high, many of us may be forced into a 'beggars can't be choosers' type situation, where we simply take the first job we can get. But nonetheless, Tim says, you should research the company you plan to join, because if you do end up having to leave after a short amount of time, it may not look great on your resume.
In order to research the company you plan to join, Tim recommends the following:
'Find out about everything. Look up the organisation's products and services, read their financial reports, look at their social media accounts. Make sure you take detailed notes in all of your interviews, and don't be afraid to ask why they're interested in you and how you might fit exactly within the role in their eyes.'
'But more than that, ask some harder questions. Ask WHY the position is available, and what happened to the previous individual in the role? Enquire as to how long they were in that role? You'd be amazed at what you can uncover!'
There's very few professions that will be able to claim that 2020 was a great career year. But for many of us in supply chain and procurement, we might just be able to surprise ourselves.
Will you negotiate harder for your salary increase or greater benefits this year? Or are you concerned about competition? Let us know in the comments below.
Join Procurious to connect with 40,000 other ambitious procurement professionals and get free access to networking, industry news, training and much more.