What traits are required to succeed as a contractor? Here are the 5 must-haves.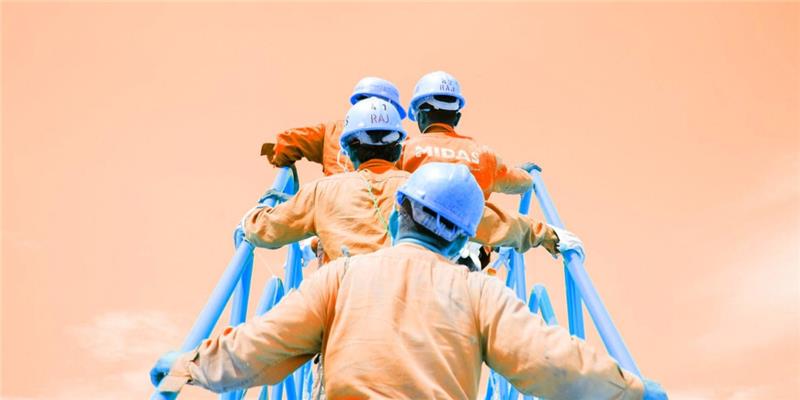 ---
For those of us that have only ever had full-time, permanent jobs, the idea of contracting may seem scary or strange. Why put yourself through all that uncertainty? What do you do when it ends? What if you fall in love with the company but can't stay? These are the many questions that we might ask ourselves. And given the current economic climate, now might be time to start seeking the answers. But as it turns out, contracting is the answer to much more than those questions.
At various times throughout our careers, whether it's because of a global pandemic, a recession, an industry disruption or the fact that we're just plain burnt out, we may decide or be forced to include contracting or consulting in our work histories. Contracting can have so many benefits that we may never have considered, for example, they allow us to experience new projects and challenges, forge new connections, and trial businesses and bosses to ensure they're the right fit. Having the breadth of experience can also make us more marketable and hireable, and expanding our network can help us access ever more opportunities.
In other words, contracting can be a great career asset – especially post COVID, as there will be more contracting opportunities than ever. Yet at the same time, contracting isn't for everyone. So how do you know whether it's for you? Here's five traits you'll need to succeed at contracting:
Trait #1: The ability to influence others
Having placed hundreds of successful contractors over his nearly three decade career as a supply chain recruiter, Tim Moore, President of Tim Moore and Associates, believes that there is one trait that is, without doubt, the most important trait you'll need to succeed as a contractor. And that trait is the ability to influence others. He says:
'As a contractor or consultant, you're called in to solve issues. It could be relatively minor, involving a single department or concern, or it could be monumental and systematic, affecting the entire company. The bottom line is that fixing it is up to YOU.'
Given the focus on fixing things, many people mistakenly think that good qualifications and good experience count for more when you're contracting. But that certainly hasn't been Tim's experience:
'Time and time again I've seen a great candidate, someone highly educated with a Masters degree, several professional delegations and years of dedicated experience, I've seen them not succeed at all at contracting.'
'These people may have great potential on paper, yet they're not totally effective because of a lack of ability to communicate and ultimately influence others.'
But what does totally effective look like? It's certainly a high bar, Tim believes:
'As a contractor, if you can't elicit the burning desire, conviction and approval of others toward a common vision, goal or operating solution, no amount of planning, networking or knowledge will suffice.'
'You need to be able to influence others in an effective manner, not through coercion, but by projecting and justifying a vision or solid course of action toward an acceptable solution.'
Trait 2: The ability to create trust
Being as persuasive as Tim describes can certainly feel like a tall order. But it isn't as hard as it seems, if you possess another trait which is essential in contracting and that is: the ability to create trust.
Trust is the backbone of all good relationships and as such, the more you focus on it and deliberately work to develop it, the easier it will be to influence others. But how do you create trust? There are a few specific things you can do, Tim says:
'If you're looking to create trust, it's so important to "walk the talk." Be honest with your communication and with all of your decisions and motives … even if it's bad news, unfavourable, or a tough decision.'
'Consistency is also important. Be reliable and supportive.'
As great as this all sounds, any of us who have worked in challenging cultures or with difficult stakeholders know that it can be easier said than done! But that's all part of the challenge of being trustworthy and influential, Tim believes. And realistically, it may involve overcoming previously held fears:
'As a consultant or contractor, you can bring fresh perspectives. Yet still it can be scary to speak up, especially if it's an unpopular perspective or contrary to the status quo.'
Tim likens this fear to the famous story, Hans Christian Anderson's The Emperor's New Clothes. In the story, two weavers promise an emperor new clothes, but say that they will be 'invisible' to people who are incompetent or unfit for their positions. In reality, the weavers make no clothes at all, but when the emperor parades his clothes, everyone, fearful for their jobs and status, are too afraid to say anything. In the end a child, who doesn't share the same fear, cries out 'but he isn't wearing anything!?!"
For Tim, an exceptional contractor is one who plays the role of the child in challenging situations:
'The difference between a good contractor and an exceptional one is the ability to tell the truth to power … regardless of popular opinion.'
Trait 3: The ability to convey empathy
By now, you're probably pretty clear on the fact that as a contractor, you'll need to influence others by first gaining their trust, which, in many cases, may involve breaking with the status quo. But for any of us that have tried to do this, we know that it's often not well received. Is there a better way, then, to share unsavoury views and opinions?
There is, according to Tim. And the secret is empathy.
'When you speak the truth without empathy, especially when it's critical in nature, it can be non-productive and can build barriers to creating trust and influence. You must develop the ability to detect other's emotions and understand their perspective, whether right or wrong.'
'Being non-judgemental and listening enables others to feel accepted and understanding where they are coming from validates their opinion.'
To convey empathy, you always need to listen before you speak. And to get the information you need to convey empathy, you may need to dig a little deeper than simply asking for your stakeholder's opinions, Tim says:
'You can convey empathy only after you truly understand your stakeholders. And to do this, you need to ask them about their priorities and preferences, you need to understand their motivations and how they fit into the project you're working on.'
'In order to garner this deeper understanding, make sure you give stakeholders your full attention. Simple things like eye contact and ensuring you're not multitasking show that you respect them.'
Trait 4: The ability to research properly and fully engage others
As a contractor, you're often in the hot seat when it comes to solving problems and giving advice. And given your experience, you should be. But does this mean that you should go in guns ablazing and start firing off your expertise before doing your research and engaging others?
Absolutely not.
In fact, according to Tim, the fourth critical trait you'll need as a contractor is the ability to fully engage with your stakeholders and proactively seek opinions and information before you make any judgement. Prior to positing any solution, you should ensure you've identified and fully explored all available options.
Doing your research in this sense in so important, so when you're active listening, ensure that you're also engaged, says Tim:
'Engaging others is NOT a spectator sport. You have to get involved, get to the root of the problem, and do so in a non-threatening manner. It's only then that you can seize the opportunity to educate others about your supply chain perspective and responsibilities.'
Trait 5: Being an expert in your profession
Have you noticed a trend with the traits we've listed above? Yes, you're correct – they are all 'soft' skills, which, especially in the brave new world of procurement and supply chain that is starting to emerging post-COVID, are particularly important.
Given the complexity of our profession, though, naturally one final trait is important, and that is: the ability to be an expert in our profession. And when it comes to contracting, it's important to figure out exactly what you're an expert in. To do this, Tim recommends reflecting on your last couple of work assignments and asking yourself the following yourself what you might be known for:
'Of everything you've achieved, there's probably one or two things you've performed particularly well in. Perhaps you're really good at cost savings, negotiating, or transitioning legacy IT systems to leading edge capabilities. Whatever it is, pick a couple and run with them.'
Contracting skills = career assets
As the world begins the slow recovery from the pandemic, there will be more and more contracting opportunities as businesses look to hire in specialist skills and undertake new and exciting projects. So even if you've never contracted before, now could be the time to give it a try, as you're likely to be able to garner some unique experiences, and perhaps even career-defining opportunities.
Regardless of the opportunities, though, one thing is for sure: the traits you'll need to succeed as a contractor are equally important in any role, so developing them in any way you can will represent a distinct career advantage.
What other traits do you think are required to succeed as a contractor? Let us know in the comments below.