Nine in ten of us do NOT want to go back 'normal' once lockdown ends. So how do procurement professionals negotiate a new WFH arrangement – that works for them and their employer?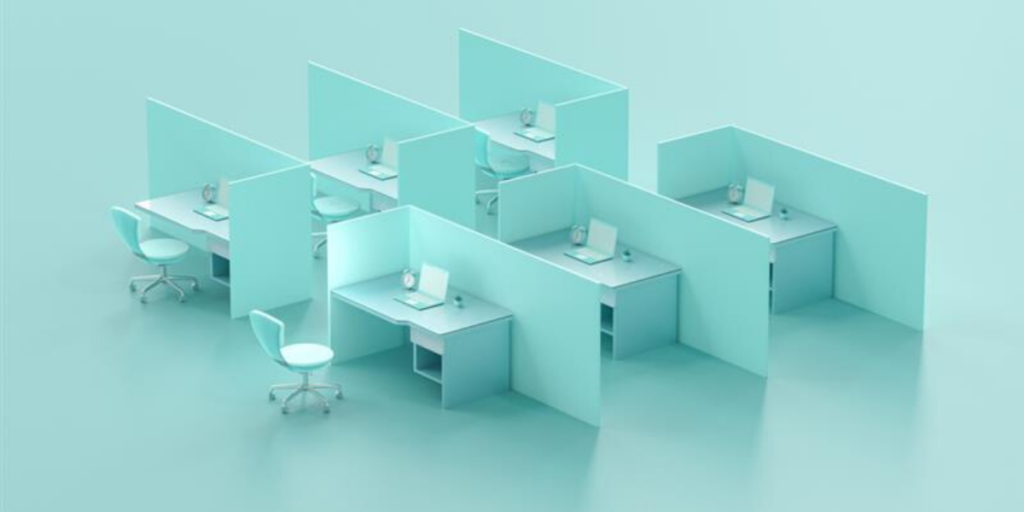 ---
With half the world in lockdown we are starting to get used to the 'new normal'…. and after an initial reluctance, most of us are embracing the idea of a new way of life.
Yes, we do want some aspects of "normal" life to return. Being able to socialize, see our families, have a decent haircut (that's not done at home) or enjoy a weekend at the beach.
But we don't actually want to go back to life as it was.
A recent poll in the UK found that only 9 per cent of Britons want to return to life as "normal" after the end of lockdown.
One area where we are yearning for change is work … or more importantly the ability to work from home and/or more flexibly now that we have put the systems in place, mastered video conferencing and created our own home-office environments.
The good news is that three-quarters believe their manager trusts them to be productive when WFH according to research commissioned by Visier, which provides people-analytics to over 5,000 businesses that employee 7 million staff across 75 countries around the world.
So, if you are one of the 9 in 10 who wants a different type of working life, build on this trust: meet your deadlines, exceed expectations, continue to work collaboratively and show that you can excel at online meetings and conference calls. Do not give your manager any excuses to say WFH does not work – and that you have to return to your place of work, once offices are back open again.
The best way to tackle this negotiation is like any business negotiation (as a procurement professional you already have the skills). So be clear about what you want to achieve, build a compelling case and then make a persuasive argument.
STEP 1: PROVE IT'S THE BEST WAY FORWARD
Seven in ten staff who are working remotely for the first time as a result of the Covid-19 crisis, felt they were either more or equally productive as a result (despite the unique challenges of slow internet speeds, homeschooling and hours queuing to purchase life's necessities).
So, working from home does work. Just make sure you have the data to support your argument and include this information in your flexible working request. It will make it far harder for your line manager to refuse…and also help you prove to yourself that you CAN do this.
TIP: Make this data easy to assimilate by churning the figures – I wrote five more pitches every week, responded to 15% more enquiries per day, set up an online meeting with a new supplier and negotiated a contract remotely etc… It is much harder to argue with facts.
STEP 2: WHAT DO YOU REALLY WANT?
As with any negotiation, you need to have a clear goal. Perhaps WFH 5 days-a-week will seem too isolating (or impractical), so do you want 3 days in the office, 2 days at home? Or maybe a 9-day fortnight.
Also, if you are likely to fall into the category of being asked to work more flexibly (social distancing is going to last for some time, so you may not actually be welcome in the office), you need to work out what works for you. If you crave the stimulation of an office environment at least part of the week, make sure your employer knows that WFH permanently is a deal breaker… and let's face it we all find it difficult to be home 24/7 with family rows over internet usage.
TIP: Presenting a simple solution will make it easier for your immediate line manager to make a decision (remember, everyone else will be putting in flexible working requests too). However, you might have to be flexible about being flexible – for example, to agree to WFH on a Wednesday because everyone else is at home on a Friday.
STEP 3: PRESENT A SOLUTION – NOT A PROBLEM
The financial implications of Covid-19 mean that organizations will be looking to shed staff and cut overheads. One of the most obvious cost savings is premises – with predictions that there will be a huge shrinkage in office floor space even after the world gets back to work.
So, highlight the savings on office overheads from sharing space, hotdesking or remote working.
Another way to save money – and potentially save your job – is to offer to work a reduced working week.
Yes, it will mean a pro rata salary (a 20% pay cut if you move to a 4 day-week), however if the coronavirus has taught us one thing, it is to value having less while enjoying more time with those we love.
If you no longer have to afford two holidays a year (it might be difficult if there are travel restrictions for some time to come), are saving a fortune on eating out (more of us are becoming proficient home chefs) and spending less on grooming (who else is embracing a more natural look?), you might be able to take that pay cut.
TIP: Make yourself less expensive – you will then be less expendable. Being cheaper to employ while being more productive will make you less of a target for redundancies than your colleagues.
STEP 4: WHAT DO YOU NEED TO MAKE IT WORK?
There is no point asking to work flexibly if the office can't get hold of you, conference calls keep cutting out and your presentations no longer look professional.
So, you need the right tools. That includes the right tech (laptop, software, printer and an upgraded internet connection). Also discuss insurance (this might cost more if you have expensive equipment at home), the extra costs of running your home office (electricity) and an allowance for things like stationery, printer ink and other office supplies.
TIP: Don't make expensive demands (it could be a dealbreaker) but show you have thought through the practicalities of WFH and wish to have an open conversation about how to make the new arrangement work. In some countries you may be able to claim these expenses against tax and in the UK from 6 April 2020 employers have been able to pay up to £6 a week (£26 a month) to cover additional costs if you have to work from home (although not for those who choose to do so).
STEP 5: KNOW THE LAW – JUST IN CASE
While employers are likely to be highly responsive to flexible working requests – or even insist that more staff WFH at least part of the week – it still pays to know the law…and in particular, what reasons your employer can use to refuse your request.
Many workers around the world (Europe, Australia, some parts of the USA) have the right to request flexible working (although this is NOT the same as being able to work in the way you wish – you just have a right to make a request).
Generally the reasons for refusal include:
additional costs
it is impractical – either you have to be there in person or there will be difficulty reorganizing work among other staff
there will be an impact on performance, productivity, quality, customer service
TIP: It is better to preempt a refusal, by countering it in your flexible working request. It will not only show that you know your rights but also that you have thought of practical solutions to any potential problems.
Join Procurious to connect with 40,000 other ambitious procurement professionals and get free access to networking, industry news, training and much more.