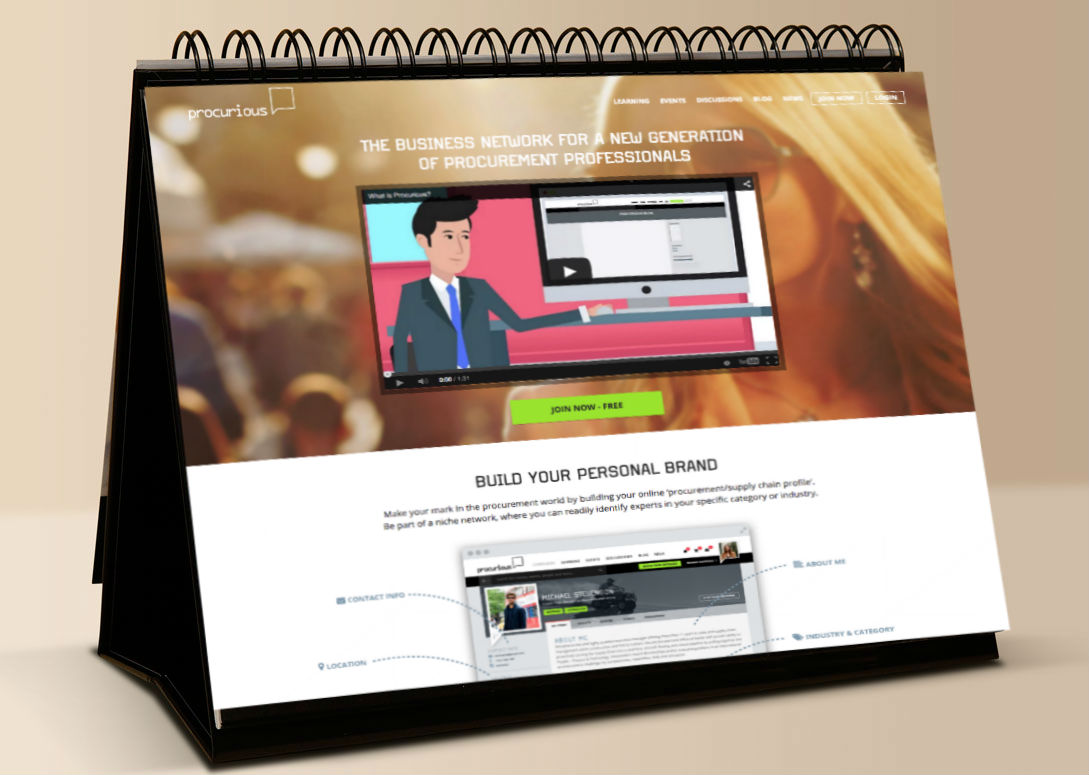 Have you registered for our digitally-led Big Ideas Summit on 30 April? No? Then read on…
If you're still on the sidelines we've listed six compelling reasons to join your fellow Procurians and stake your claim to the wealth of knowledge on offer.
1. A Private Audience With 40 Influencers
If you're scratching your head at the mere mention of 'Big Ideas', then the following primer should get you up to speed: Procurious to host world's first digitally-led  event for procurement professionals.
Join our 'Big Ideas Summit' Group and become a "fly on the wall" – by doing this you're being granted money-can't-buy access to a diverse collection of some of the most influential thought-leaders in procurement, technology and people management. Want to know who's coming? We've got CPOs from organisations including:  Burberry, NHS, AstraZeneca, Hovis Ltd, and Exchequer Services, media from Spend Matters and Redactive, technology experts  representing the bleeding-edge of tech, and authorities in social media. As well as CIPS, McKinsey & Co, The Hackett Group, Jules Goddard from London Business School, and Rio Tinto's CFO, Chris Lynch.
2. Get Your Questions Answered By World-Class Experts
Take advantage of the unique opportunity to submit your questions via Procurious' Big Ideas Summit Group to our influencers and see how they tackle your toughest challenges on the spot. Want to quiz CIPS Chairman David Noble on the challenges facing accreditation bodies in the future? Hear what Chris Lynch has to say about cost consciousness? Or Professor Olinga Ta'eed on social good? Click to view the full lineup of Big Ideas influencers.
3. Make Powerful New Contacts Around The Globe
This might sound obvious, but don't overlook the value of networking with your global peers. Someone out there knows the answer to your most pressing procurement questions. They've walked in your shoes… So why not tap into their experience, for free?
The Big Ideas Summit is as much about championing the use of social media as it is the big issues. Maybe you're new to the community and just joined Procurious, or you might be a long-time member and (until now) been content with standing at the back. It's not too much of a leap to suggest that by being a 'Digital Delegate' you want to be on the top of your game. Whether that be by keeping up with the latest trends, issues, or innovations – chances are your fellow delegates will be hungry to devour and analyse the ideas presented through the day. Procurious will also be on the lookout for those 'Digital Delegates' with the biggest, best ideas – and by leveraging our network of thought-leaders we can work together to develop these ideas, introduce influential contacts to your network and help make them a reality.
4. Share Your Own Big Idea
In the future everyone will be world-famous for 15 minutes – Andy Warhol
As well as hearing our influencers' Big Ideas, by registering you'll be able to submit your own. We believe everyone has a unique vantage point in the industries, communities and businesses they work in. So here is an opportunity to get your Big Idea across, and boost your own personal brand. How? Join our Big Ideas Summit Group and make a post to the community feed. We'll also be keeping a careful eye on Twitter for your Big Ideas, just Tweet us @procurious_ using the hashtag #BigIdeas2015.
5. Access Exclusive Content & Learnings
Expand your knowledge, stay informed, and be inspired through swathes of exclusive content only available to Procurious members. On the day we'll be updating the Group page with photos from the event, highlights from our sessions,  and updates on the discussions. In the days following you'll be able to watch full videos from our think-tanks, as well as hear all of our influencers' Big Ideas, digest articles and interviews from those who were in attendance.
6. Win An iPad mini
We'll be announcing the winners of our iPad mini competition. If you haven't already, don't panic as there's still time to enter! Simply invite 10 of your peers to join Procurious before 11.59PM (GMT) on 29 April to be in with a chance of winning 1 of 5 iPad minis. Full terms and conditions can be viewed on this page.