How can procurement professionals drive innovation within their organisation, by working closely under the CEO.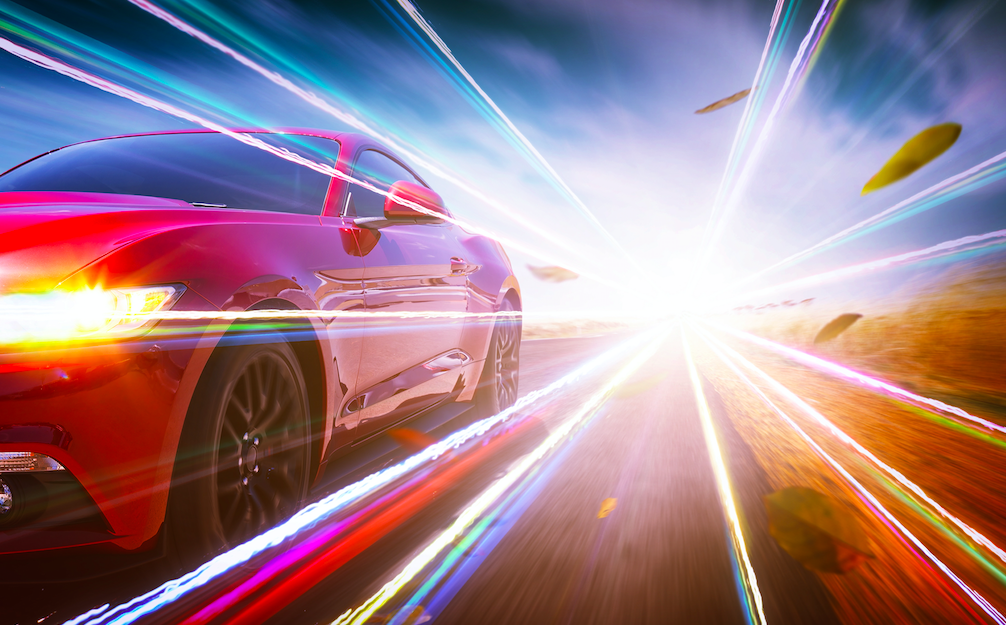 "Conformity to the present is invisibility to the future."

Stefan Molyneux
Innovation is anything but business as usual. As procurement professionals, we are responsible for thinking of new ways of creating value, thereby bringing innovation into our organisations. We also have access to the most internal functional stakeholder teams and often act as a bridge between different departments on communicating key strategies. We have access to the outside world via our external supplier database. This puts us in a unique position to drive innovation even for new product development or ideas, in addition to bringing in supplier driven innovation
Have you read the fascinating fable centered around innovation called "How Stella saved the farm"? It is loosely inspired by the George Orwell classic, 'Animal Farm'. It illustrates a framework of not just thinking about innovation, but also implementing it. Innovation is not a person or a department. It is a mindset. The approach outlined in the book can be replicated across any organisation that is willing to learn by doing. In the book, the CEO, Dierdre appoints a horse called Mav as the 'Innovation Leader'. As per a recent data from Entrepreneur magazine, 61 per cent of CEOs consider innovation a top priority and describe a lack of resources and a structured process as top challenges. I could not help but wonder if procurement can help organisations overcome these challenges due to the extended role we play as a "harbinger of innovation".
The fable is about a mare called Dierdre who inherits her father's profitable animal farm as the CEO and must find breakthrough new business idea to survive beyond the next few years. She is chosen to run the farm by her father over "The Bull" who learnt everything from her father and worked exactly like him. The Bull is naturally dissatisfied at not being chosen to run the farm. Stella is the bright, young sheep who travels the world and brings a new idea of running luxury wool (derived from Peruvian alpaca) business to the farm. Thus, begins the journey of implementing this idea with the help and expertise of all animals in the farm.
Here is my hypothesis on how Procurement can drive this process in the organisation, by working closely under the organisation's CEO.
1) Need for Innovation: In the words of Albert Einstein," If you always do what you always did, you will always get what you always got." The first step in the process of implementing innovation is the realization and honest acceptance that you need it. This understanding must be reflected unanimously across the organization.
2) Process for getting a breakthrough idea: The second stage is obviously pitching for "breakthrough" ideas to unleash creativity without defining restricted metrics. And what better way to get it than from your team and key internal stakeholders who know what a breakthrough can be, with the least effort and investment. Here, it can be procurement's job to engage all departments. This exercise should lead to a creative dialogue to evaluate the ideas holistically and end with the selection of the right best idea to focus collective organisation energy on.
3) Communication to the right channels at the right time: As they say, 'Finding the right idea is only the beginning', so an organisation working on a new idea would allocate resources towards it and communicate the priorities to the different departments and across the hierarchy. This is easier said than done, as many changes will occur during the project and the communication on changed priorities will often end up making teams confused on what roles they need to play for the idea. Procurement can ensure that changes are articulated clearly and explained to everyone throughout the idea execution so that everyone is involved in playing their roles. Thus, leveraging our project management skills and providing stewardship.
4) Flexible organisation structure to facilitate new areas: During innovation, it becomes important that organisation structure is not set in stone and can change as you discover the bottlenecks in the implementation. Procurement can be proactive in identifying these bottlenecks by working across departments and suggesting corrective changes.
5) Facing Reality of what the customer wants: Sounds like the most obvious one, though it could be an acid test to know if you are producing what you can, or are you producing exactly what the customer wants you to produce. At the time of idea testing, procurement can engage its external resources to do a deep dive on the customer need and provide concrete data on the idea. If the data suggests that the idea should be modified or changed to meet market requirement, then procurement would need to influence a change in strategy in line with customer needs.
6) Organisation culture issues: These are bound to happen for an organisation trying to embrace change. It would involve "letting go of control" for some team members and it is one of the most difficult tasks to do in the way of change to make an inclusive environment. Procurement's role could be to team up closely with CEO and HR to resolve these issues timely.
7) Measuring the Innovation: Procurement pros need to work on defining metrics for measuring innovation such as defining a clear hypothesis, identifying most critical unknowns while planning, analysing results and deciphering the lessons learnt. These will help drive innovation culture within the organisation in the long term.
Organisations can reflect on below questions more objectively during a new idea development or innovation process-
Is our idea a breakthrough idea? Are we making something that the customer wants? Do we have the right team structure? Are we communicating enough and well? Are we learning to innovate? Are we measuring innovation in the right way?
They would often discover that what they assume to be a fault with the idea, is sometimes more a fault with the execution. This is where giving clear ownership to procurement as 'Innovation Leaders' would help as procurement brings in its existing skills and develops further its skills of cross-company collaboration, communication and influence.
What do you think about procurement playing the role of 'Innovation Leaders' for new products or ideas in your organisations? What could be the challenges we face if we take up this role? How do you think we can overcome those challenges?