We're kicking-off the working week with a handful of weighty issues, namely: ethics surrounding procurement, the state of US manufacturing, and Ebola. Eyes down for our pick of the web's biggest stories.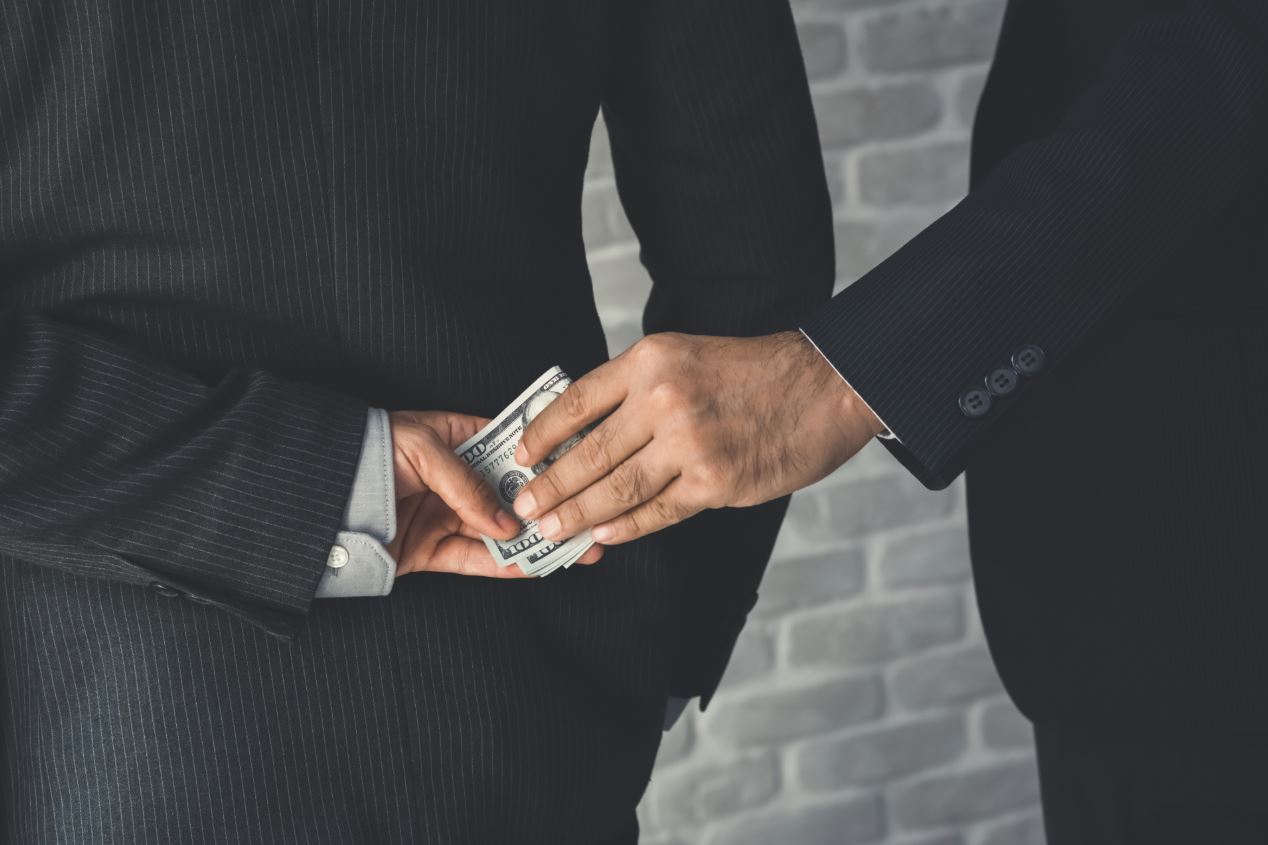 Bribery tag on procurement managers 'unfair'
Suggestions that bribery is rife among procurement managers in hotels is unfair, with professionals calling for more attention to be paid to the actions of suppliers and other hotel staff.
The issue came up in a panel session at last week's Hotelier Middle East Procurement Summit, which took place at The Ritz-Carlton DIFC in Dubai on November 4.
Fairmont Dubai purchasing manager Jean Manuel said: "In each [hotel] there should be a strong policy on bribery. And it should not only be for procurement. It should be for all the organisation because it is always implied on procurement, which is really very unfair, because it should be everybody."
Nair had begun discussing the issue by citing a survey of suppliers byHotelier Middle East earlier this year, in which 55% said they had been asked to offer a monetary bribe, while 72.6% said they knew of other supply firms that were using bribes.
Read more on Hotelier Middle East
Levi Strauss' smart thinking on supply chain ethics 
Levi Strauss announced last week that it will partner with the International Finance Corporation to reward suppliers in developing countries who score highly on environmental, health, safety and labour standards.
The reward for such ethical activities will be lower cost rates on working-capital financing. The apparel manufacturer's efforts are a great example of the economic benefits that can accrue to companies that pursue sustainability and promote ethics in their supply chains.
A recent study by Software Advice, an SCM software consultancy, showed that consumers would pay more for ethically made products.
 One group of respondents said it would pay an average of $18.50 more if the raw materials were sourced ethically. Another said it would pay $19.70 more if the product had a carbon emissions offset, and the third group said it would pay $27.60 more for a product made in a facility with good working conditions.
The consultancy admits there can be a gap between what survey respondents say and what they will actually do. Still, says Forrest Burnson, market research associate at Software Advice, procurement and supply chain professionals can't ignore the fact that consumers are aware of where and how their products are made and who made them. And that awareness can even extend to perceptions of outsourcing.
Big oil cutbacks deal supply-chain pain
Belt-tightening by big energy majors faced with plunging oil prices is battering the finances and share prices of their suppliers, as investors reassess the sector's ability to keep gushing cash.
A growing list of delayed or cancelled projects, seen by some investors as a healthy move by majors to rein in capital spend after a poor history of returns is working its way through corporate earnings; it has already pummelled the share price of some European suppliers seen as financially fragile.
Fugro, once seen as a blue-chip on Amsterdam's benchmark index, has had more than 30 per cent of its stock-market value wiped out in a week since scrapping its dividend. It is seeing trade swings more suited to a small-sized firm: on Thursday its one-day gain was 28 per cent.
The worst of this volatility may yet be to come, analysts and fund managers warn, as the recent fall in oil prices – triggered by a supply glut as well as worries over cooling demand – and the delayed effect of capital-expenditure cuts keeps up the pressure on companies to plug balance-sheet gaps. "Oil services firms are like euro zone banks a few years ago. There's a lot of damage in the sector and it could get worse before it gets better," said Arnaud Scarpaci, fund manager at Montaigne Capital.
Read more at Reuters Africa
President Obama announces plans to boost US manufacturing
US president Barack Obama has unveiled new executive actions to strengthen the functioning of US manufacturing supply chains. Aimed at fixing what is perceived as "the innovation gap faced by small manufacturers", the Department of Commerce's Manufacturing Extension Partnership, which serves over 30,000 US manufacturers each year, will build new capabilities at its state-based centres and pilot a competition for $130 million (£81.3 million) over five years across 10 states to help small manufacturers adopt new technologies and bring new products to market.
As part of the Supply Chain Innovation Initiative, the National Institute of Standards and Technology Manufacturing Extension Partnership (NIST MEP) will deploy new tools to help small manufacturers access advanced technologies, new markets, and growth capital.
These tools will help connect small manufacturers with testbeds housed at national research facilities to test new technologies, helping small manufacturers bring to market novel products and processes.
Read more at Supply Management
CEVA and FedEx leverage expertise to help Ebola response
FedEx and CEVA have both been using their expertise to aid Ebola stricken countries in west Africa in recent weeks.
CEVA, one of the world's leading supply chain management companies, airlifted more than 70 tonnes of urgent supplies to Monrovia, Liberia on 10 October to assist in ongoing efforts to combat the West Africa Ebola outbreak. The airlift was chartered by the US Agency for International Development (USAID), the lead government agency coordinating US Ebola response efforts which has been working to expand the pipeline of medical equipment and supplies to the region.
Included in the shipment were infrared thermometers, disinfectant backpack sprayers, tents, and plastic fencing to be used in the construction of Ebola treatment units. The supplies were sourced by USAID from multiple locations around the world and delivered to CEVA Charter Services at Liege Airport in Belgium. From there, CEVA loaded the cargo onto a Global Africa Cargo MD-11 freighter aircraft for a direct flight to the Liberian capital of Monrovia.
CEVA Logistics Corporate Account Manager, Marc Burgard, said: "This was a really important charter, and we were honoured to have been able to play a part in the Ebola response."There were several challenges along the way because of the diverse locations of the  items involved, the urgency of the job and the number of time zones concerned, but the charter arrived safely in Liberia."
Read more at Supply Chain Digital
Supply chain woes at Tate
Tate & Lyle's first-half results came hot on the heels of a profit warning in September, so the figures, though bleak, were at least anticipated. They reflect serious operational and supply chain disruption caused by the polar vortex in the US and the temporary shutdown of Tate's Singapore sucralose factory. Tate's logistics cracked under the pressure and it was forced to shell out £31m to get orders to customers, including sending goods by costly air freight.
And it didn't help that sucralose prices fell faster, and for longer, than anticipated, slicing £18m off profit. Finally, the hit to earnings was compounded by currency headwinds.
Finance director Nick Hampton said Tate had been caught out by the supply chain issues and that the challenging first half had exposed cracks in the system. These are now being addressed, but Mr Hampton said Tate needed to build a more integrated and better-run global network to deal with the increasing complexity of the business, which included greater visibility over supply and demand. He said £100m is now being spent, both to boost capacity and make it more flexible, putting inventories closer to customers.
Read more at Investors Chronicle
Supply chain utilizations drop as China 4G development lags
Following the release of the iPhone 6 coupled with less-than-expected 4G developments in China, handset vendors in China anticipate limited 4G handset shipments throughout the end of 2014 into the second quarter of 2015.
Handset vendors in China had aggressive plans to push 4G handset sales in the country but as subisidies from local telecom vendors ended coupled with factors such as lagging awareness of the technology and consumers waiting for the iPhone 6, they witnessed less-than-expected 4G shipments, a trend that is expected to wither into 2015.
Supply chains do anticipate orders for the technology throughout the end of 2014 but believe the vast majority of orders will not come until the first and second quarters of 2015 when vendors prepare to release new units in the second and third quarters of 2015. China handset supply chain makers such as Kuangli Photoelectric Technology meanwhile have seen their utilizations drop as the trend occurs, with Kuangli's dropping from 95% in the second quarter of 2014 to 60% in the third quarter.
Digitimes Research said major China-based handset vendors including Coolpad, Lenovo and Xiaomi Technology are unlikely to reach their shipment goals set for 2014 due to slow sales of 4G models in the third quarter and gloomy prospects for the fourth quarter.
Read more at Digitimes