Amazon Prime Now will force retailers to reassess existing delivery strategies.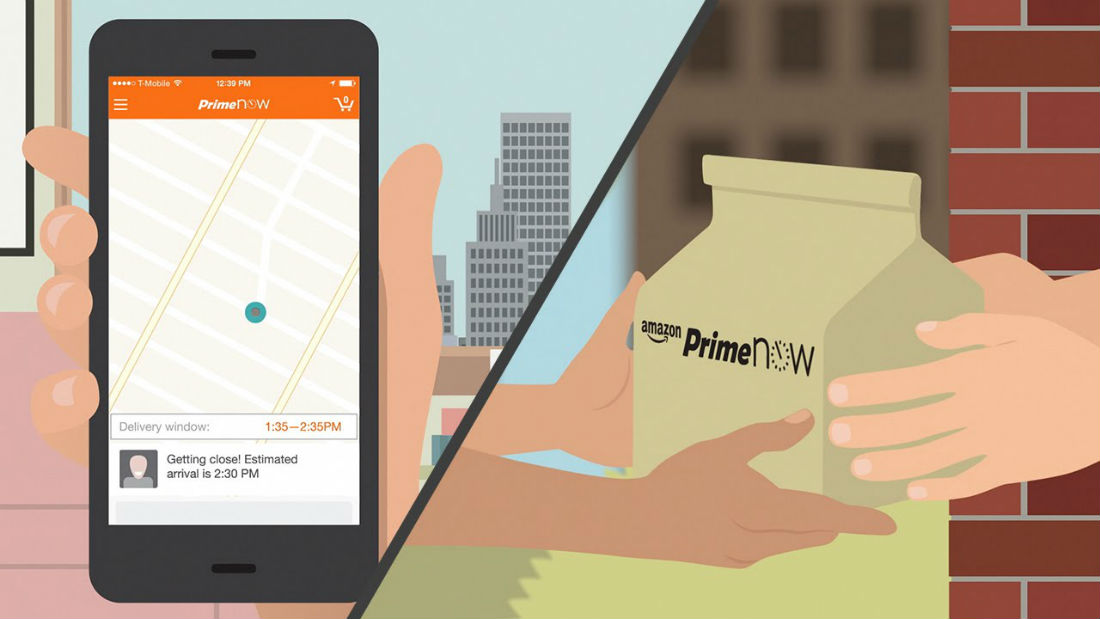 The success of Amazon's new one-hour delivery service will depend on a number of factors, notably product availability, as well as the customer's willingness to pay inflated delivery prices to secure a product and have it in their hands within 60 minutes. However, if it proves popular, it will up-the-ante on fellow retailers and put pressure on competitors to reassess their existing delivery strategies. The warning comes from Jon Gibson, Head of Logistics at global supply chain consultancy Crimson & Co, in comments supplied to Procurious.
Jon believes the key to the service, will be the retailers ability to balance additional delivery costs alongside speed of service. Critical to this will be the need to forge new relationships with unconventional partners, which can ultimately deliver the products to the consumer faster, more conveniently and at an affordable price.
Following success in the US, Amazon has recently announced that it would be launching Amazon Prime Now, a one-hour delivery service for UK Prime subscribers in designated London postcodes. If successful, further rollout will follow across the country. The launch is expected to raise the stakes amongst other online retailers keen to grab market share from bricks and mortar competitors.
Jon states that in order to compete with the new service retailers will be forced to rethink current delivery strategies. Over the last year the growth in click & collect services has seen many consumers favour convenience over speed. The move by Amazon could buck this trend and it will be the job of the retailers to react accordingly:
Speaking to Procurious Jon commented: "Historically, delivery strategies have always been a challenge for retailers. The proliferation of tablets and smartphone devices puts the emphasis very much on speed of service giving consumers instant visibility over a far wider range. Visibility of the range has driven a desire for quick access. Reacting quickly and efficiently has always been difficult for retailers, either because they are often serving the online market from retail outlets, which puts pressures on stock, or the massive peaks in online demand surges that have recently been driven by events such as Black Friday being too great for traditional transport methods to cover.  
"The emergence last year of click & collect changed that, (although, Black Friday was still a challenge many retailers failed to cope with effectively), with greater emphasis on convenience for the consumer. They can choose a destination point close to their home or work and collect their item at their leisure, often a lot quicker then if they had arranged a home delivery. This is both more convenient and cost effective for the retailer, as it leads to consolidation of delivery and fewer occasions when a delivery cannot be completed because the intended recipient is not available. Amazon's launch of a new one-hour delivery service, however, could flip that trend."
He continues: "For a consumer, the opportunity to buy a product online and have it in your hands within an hour is hugely appealing. The biggest barriers for uptake of this service will be the associated costs. Products will be delivered by Amazon Logistics, its own delivery business, from an east London warehouse, at a premium delivery price. Savvy retailers should therefore look at how they can compete with this.
"Key will be addressing relationships with existing suppliers as well as forming new ones with unconventional partners. Local transport businesses such as taxi firms, and even fast food delivery services could all potentially be used to maximise speed of service for the consumer at a price which is competitive against other retailers. The pressure will very much be on the retailer to ensure this is carried out effectively – those that don't are at risk of being left behind by their more progressive competitors."