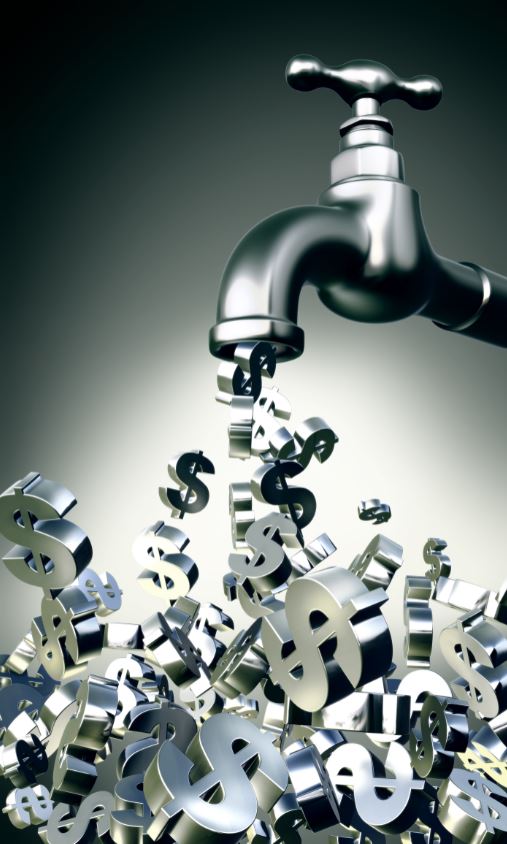 It might be seen as a radical point in some quarters, but the first objective of procurement is to save money…
There are clearly other objectives but the primary task remains the same, to deliver cost-effective solutions from third party spend for the business, this is something of a dilemma for procurement and the major customer of procurement – finance. Why is this a dilemma, well, in many cases the finance community do not recognise the savings reported or identified by procurement because they do not actually get to the profit & loss statement. This very simply leads to a disbelief in the claims and ultimately the value of procurement to the organisation.
When CFO and CEOs are polled about what they want from procurement they will in my experience (and various surveys) state three main things:
effectiveness (savings)
efficiency (lower cost of procurement)
risk management / alleviation
Procurement Performance Metrics: Which metrics does your organisation use to measure procurement performance?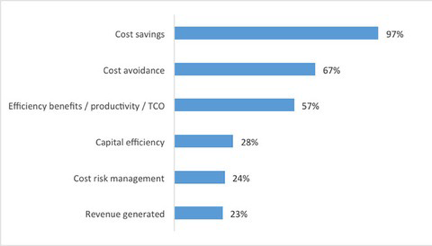 Source: From Data to Profit The Financial CPO – Jonathan Webb 03/12/13, in association with Bravo Solutions. First Published in Procurement Leaders.
This has not particularly changed during my 28 years in the profession across line procurement, consulting and procurement outsourcing. At the same time procurement professionals as well as the Chartered Institute of Procurement (CIPS) the professional body for the profession continue to press for the function to be taken more seriously and strategically.
In my opinion procurement is not recognised in many organisations as a source of competitive advantage for the following reasons:
procurement and negotiation is not understood as an area of competitive advantage
the perceived ROI from investing in procurement is not high enough
other corporate activities / strategies are more important and generate a better return
a general disbelief that the suggested savings can be actually delivered in the business, and ultimately to the P&L statement
It is clear (to me) that the savings opportunity from the effective management of third party spend can be high with the application of the right approaches, and the savings opportunity is of the order 15% on the total external spend of the enterprise.
If procurement is to be treated more favourably it needs to ensure that the benefits are delivered, captured and flow to the P&L. In the same way that profit delivered from new sales flows directly to the income statement. But the question is why do the savings not materialise?.
From my experience across every industry sector the answer lies in the detail, and specifically the common impediments to savings realisation. These are:
Institutional lock out
Contractual lock out
Content compliance by suppliers
Budget reduction inertia / budget flow down
Lack of knowledge / skills in best practise
Cost of delivering savings (overhead)
In simple terms all businesses can save money on the cost of goods and services from third party (external) suppliers, however there are a series of factors that limit even the best businesses from achieving, and more importantly realising, the maximum savings they can.
The total typically that any business can reduce these external costs by is 10-20%; the average company could save 15% from a standing start. So taking a business spending £100m externally could deliver a £15m gross reduction.
However this is often not realised for a variety of reasons. These are:
Institutional or internal cultural lock out – for instance spend areas like legal services, audit, consultancy are controlled by senior stakeholders who will not allow procurement to interfere. This might relate to 8-10% of the saving opportunity. Thus reducing the £15m by £1.2-1.5m.
Contract lock out – these are contracts already awarded and in term, that are felt to be locked out to the end of the term. This might be 10 – 15% of the saving – reducing the £15m by £2.25m.
Contract compliance by stakeholders / users of the deals – not everyone in a business will take up the deals that are put in place. This might be deliberate or because their is a lack of knowledge (i.e. no systems to highlight the deals). This might range from 5-10%.
Contract compliance by suppliers to the deals agreed – this is where suppliers charge rates higher than the agreed contractual rate to different divisions / stakeholders / depts. This might range from 1-5%
Budgets are not reduced to reflect the savings achieved (most permanent in indirect goods and services), resulting in budget holders spending the saving on more goods and services. This is typical in almost every business (except for direct goods and services). It will often range from 33.3 – 50% on average.
Lack of knowledge / skills to apply best practice thinking to the purchased goods or services, thus failing to get the full value of cost savings available (as might be enjoyed by other buyers in other companies). It will typically range from 5-10% of the saving opportunity.
The final element to consider is the cost of procurement. The list above suggests that potentially the best case for savings getting to the bottom line of a business i.e. fully realised would be 67.3% and worst case none (0%) getting through. The cost of procurement to a business will typically be 1-3% (as a proportion of spend). i.e. a spend of £100m, might need staff, overheads and systems totalling £2m p.a. (average of the range 1-3%) to manage. Thus a 10% or greater impact on savings realisation, or put another way a significant decrement to the savings at a net benefit level.
Cost of Procurement in Relationship to Spend Managed 2014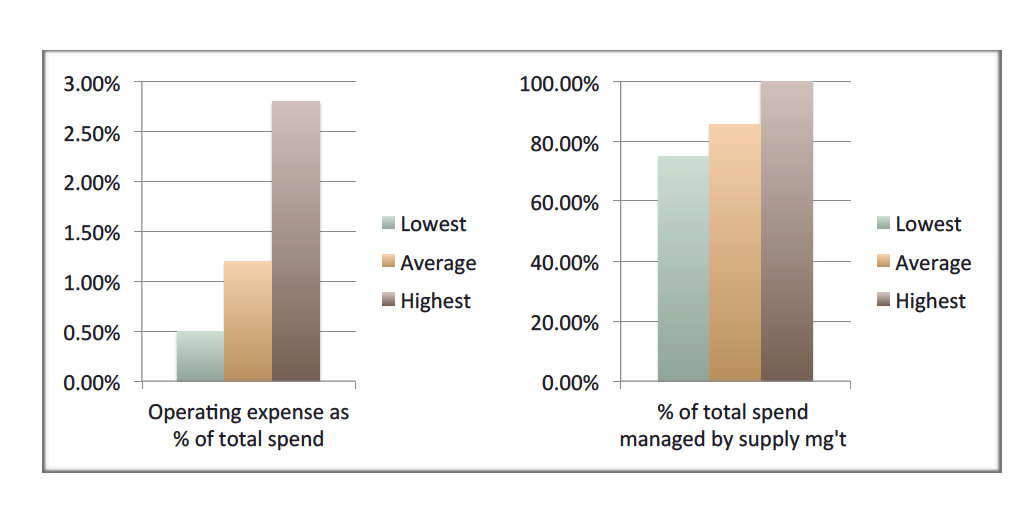 Source: CAPS Research July 15' 2014
Putting this in in the most simple terms means that for the worst performing function procurement is a negative net cost to the business and in the best only half of the savings opportunity is impacting the P&L.
The critical question is how do we ensure that the savings impediments are overcome, and the savings are realised?
There are a range of factors that can support overcoming these barriers, however one stands out for me – people TALENT or expertise knowledge enshrined in subject matter experts. Clearly there are a whole range of other factors encompassing change management to technology to mandate – oh, mandate the golden ticket, or so some believe amongst procurement professionals.
The reality is that very strong capability will overcome institutional lock-out for example through the deployment of SMEs who really understand how to manage complex spend used and managed by executives. Similarly locked out contracted spend can be unlocked and re-negotiated by specific category experts who know which levers to pull. Knowledge of leading edge technologies and their application will enable the capture of best practise approaches to spend management, budget reduction and communication that ensures deals are adhered to.
The topic of how to remedy the savings impediments could, and may be another paper in itself.
However the answer lays in talent, people talent, the application of subject matter experts whether from within the business or from expert external talent – career interims, for example having made their career from their expert procurement knowledge – will go a long way towards overcoming savings delivery impediments.
So how do you secure and keep up to date talent in your business?