When people bang-on about training, your first thought usually turns to this…
As empowering and utterly brilliant that may be, we're here today to talk about something that can do for you what Survivor did for Rocky in the ring.
Procurious has an ever-growing collection of fine training videos and learning materials for your consumption. What's more, they're bite-size, so you can graze as much as you like without ever having too much.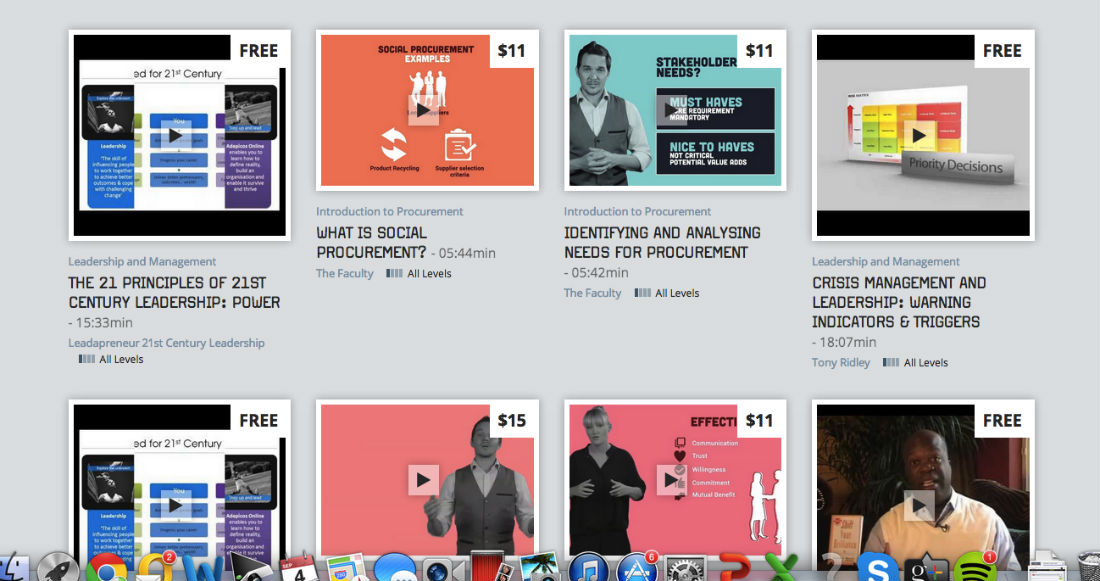 Our Learning page can be accessed from anywhere on the site – here you'll be presented with a selection of videos (we call them 'featured classes') to browse.
You might have noticed that some videos are listed as free, while others carry a charge. If you're not looking to spend there's still a healthy selection to choose from, but some of the more specialised lessons will require you to dip into your pockets.
How will I know if a lesson is for me?
Never fear, each paid video provides a short second sampler (anywhere from 25-45seconds), so you can watch and decide if it's really for you. If you like what you see – just click the 'Add this class to cart' button, and proceed through the checkout process.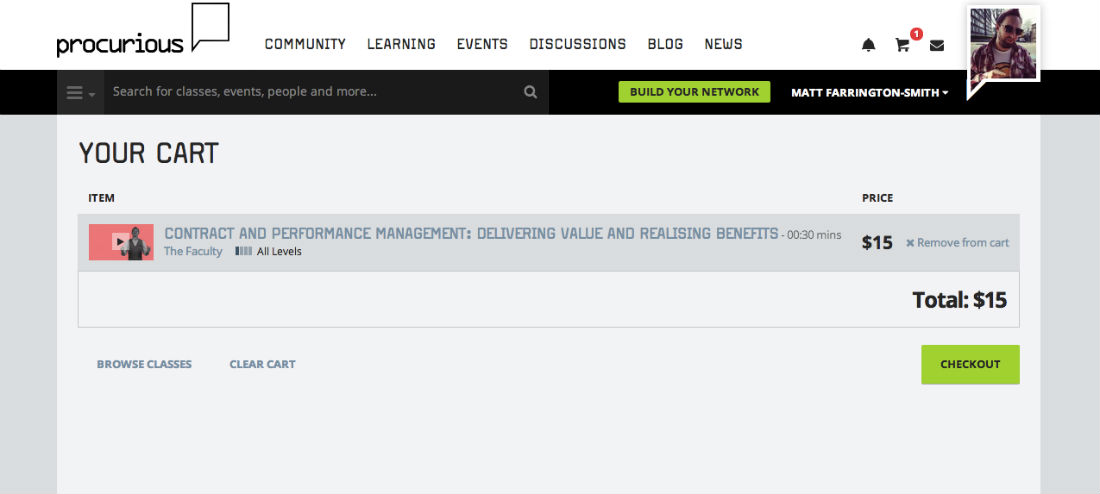 You can opt to have your billing information saved for future purchases if you so choose – just tick the respective box before making your payment.
Changed your mind? You can remove the class from your shopping cart in two ways: Either click the 'X Remove from cart' prompt, or select the 'Clear cart' command from the Your Cart screen. You can access this at any time, just click the shopping trolley icon next to your mailbox and notifications.
Exploring the lessons tree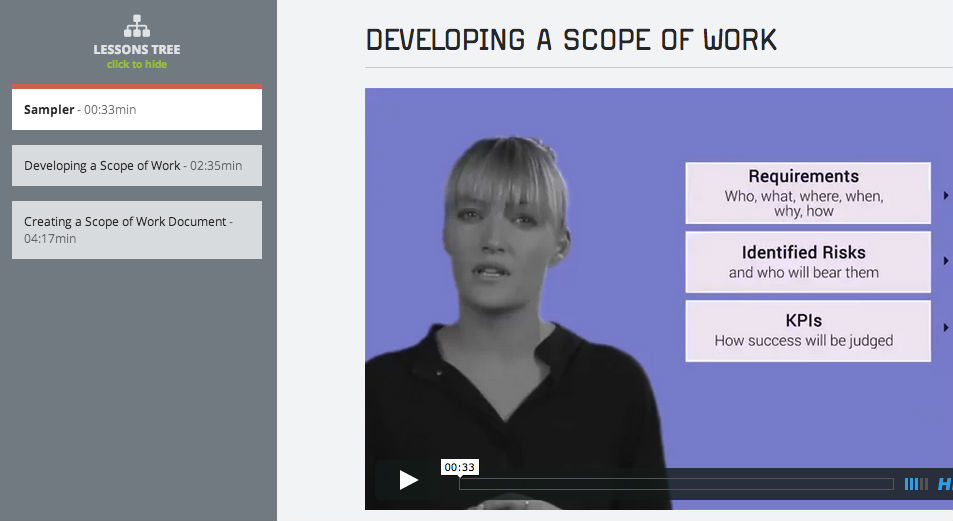 After selecting lesson, the next thing you'll want to do is watch the thing. In the player view you'll also see the Lessons tree – this can be used to navigate between the different sections of the video (if the lesson is split into parts).
A (tricky) lesson learnt
Each class also carries its own difficulty rating. These range from videos suitable for all levels, through to the more advanced/intermediate where prior knowledge of the topics covered is advised.
Armed with this knowledge, go forth and explore the Learning available on Procurious! Alternatively if you'd like to talk to us about adding your training materials to our collection, please get in touch here.