Both ISM and CIPS have released their annual salary surveys. Read on for a short summary of the similarities and differences in salaries across the Atlantic.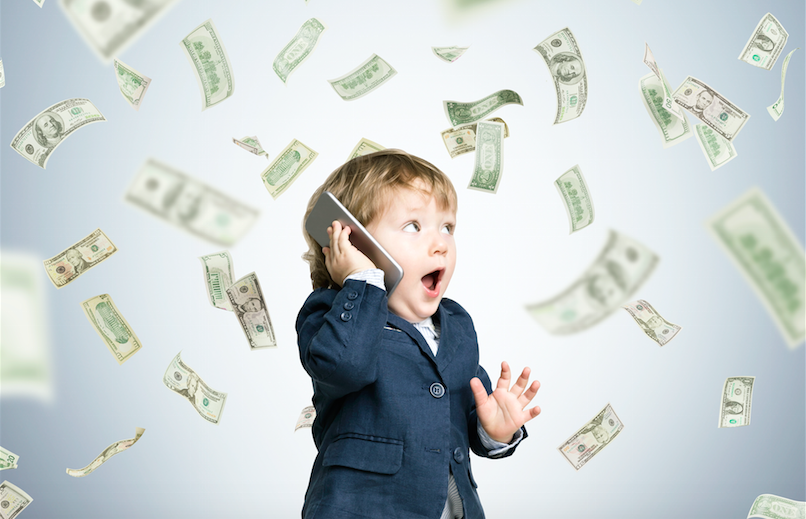 Salary surveys make for interesting reading. They reveal much about the perceived value of procurement and supply management, and provide a very helpful data set to have at your disposal the next time you ask for a raise.
If you haven't seen them already, the two most comprehensive salary surveys for 2018 are available here:
Let's look at 5 of the most interesting findings across the two surveys:
Average salaries for the profession
ISM has announced that the average overall compensation for participating supply management professionals was US$117,425, while CPOs earnt an average of US$263,578.
CIPS reported an average salary of £46,422 for procurement and supply professionals, with CPOs earning an average salary of £124,000.
Salary increase smashing the national average
In the U.S., ISM reported that supply management salaries rose an average of 4.1% over 2016 salaries, versus 3% for U.S. professionals generally.
CIPS found that 68% of procurement professionals received an average 5.1% increase in salary, versus a 2.2% increase for the UK national average.
Paul Lee, Director of ISM Research & Publications, offered the following explanation:
"In today's global economy, excellence in supply management improves both top- and bottom-line performance, and advances companies' leadership on the worldwide stage. Supply management professionals' higher-than-average wage growth reflects the significant value they add every day".
Certifications DO boost salaries:
ISM: Those with the ISM Certified Professional in Supply Management (CPSM) certification averaged 14.7% higher salaries than those without any certification.
CIPS: The data reveals that MCIPS and FCIPS professionals have increased earning power, with an average 12% salary disparity between MCIPS and non-MCIPS, and an average of 11% disparity between FCIPS and non-FCIPS across all job levels.
Most important factors when considering a new job
We're a mercenary bunch. "Salary" has once again come out at the top of both ISM and CIPS' research into what people consider when evaluating job opportunities. Beyond the money, however, are some other factors that employers should note:
ISM top 6 factors:
Salary: 85%
Job satisfaction: 81%
Improved work/life balance: 80%
Benefits package (medical/dental/vision): 79%
Pension/retirement plan/401(k) or similar: 78%
Organisational culture/work environment: 75% percent
CIPS top 6 factors:
Salary: 74%
Location: 71%
Content of the work: 65%
Career progression opportunities: 62%
Company reputation: 59%
Company commitment to training and development: 58%
Gender gap disappointment
ISM's data reveals women are paid less than men across every level in U.S. supply management, with male CPOs earning 26% more than female counterparts, male VPs earning 52% more than women, and male Emerging Professionals earning 13% more than women.
CIPS reports that the most striking pay disparity exists at the Advanced Professional level, where men earned 33% more than women, a pay gap that has widened since the previous year's (25%). Pay disparity at the Professional and Managerial levels is also considerable, at 14% and 11% respectively