We're off and running here in London but there are still ample opportunities to get involved in Big Ideas Summit as a Digital Delegate!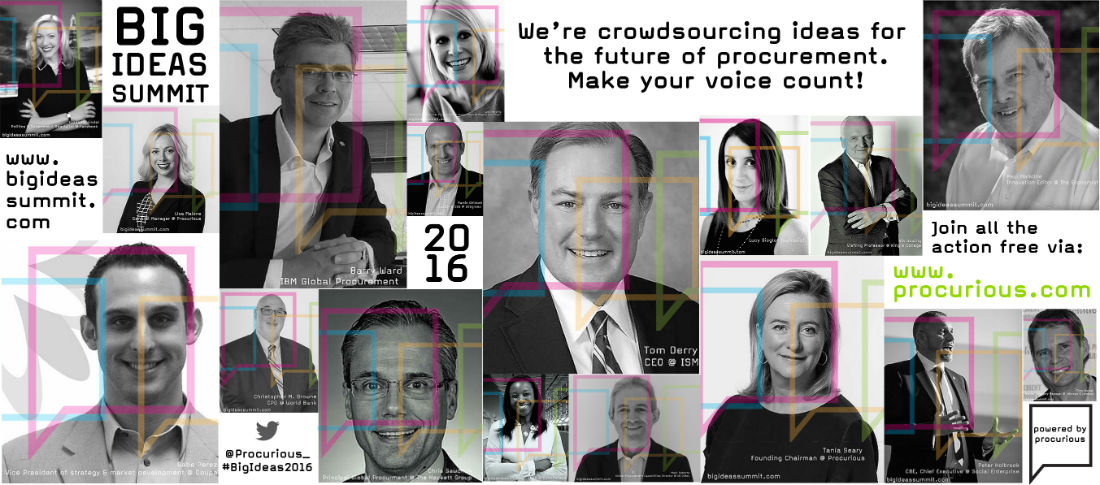 It feels like revisiting an old friend – familiar faces in the room, influencers and keynote speakers, a fabulous location at the Soho Hotel, and a buzz of excitement for things to come.
Yes, that's right, the Big Ideas Summit – the world's largest procurement online think tank event, is back and after weeks of planning, discussions and anticipation, we're less than half an hour from our first keynote of the day.
With a nutrition-free breakfast now packed away (or do danishes and coffee count as 'clean eating'?), Procurious' Founder, Tania Seary, is welcoming our delegates, setting the ground rules and pointing our delegates towards the Procurious iOS App so they can engage with you – like, right now!
Setting out our Stall
As with the Big Ideas Summit 2015, there are just 50 Top Influencers here at The Soho Hotel. However, the unique nature of this online event means that all 13,500+ Procurious members are invited to shape the agenda, steer the conversations and share their own Big Ideas.
Conversations among Digital Delegates have already been lively with procurement pros the world over submitting questions for our Influencers via Twitter and sharing their own Big Ideas 60 second video challenges on Procurious.
Here in London, we'll be tackling the thorniest issues for procurement, from the true cost of retail fashion supply chains, to procurement's blind spots, and why traditional models of leadership are failing us.
We have an amazing speaker and influencer line-up for 2016, with thought leaders, senior executives and experts from world-renowned organisations.
I had the chance to catch up briefly with IBM's Mike Murphy O'Reilly – one of the first movers on Procurious nearly two years ago – and no prizes for guessing he's most excited to hear from Elizabeth Linder, Facebook's Government Communication specialist.
"Like Social Media, Procurement, continues to evolve and the importance of collaborative sharing  events like Big Ideas allows us to harness the collective knowledge and information to further their careers and the function," Mike told me over coffee before revealing his own Big Idea will be on The Information of Everything!
(Remember: You'll be able to catch Mike's and all our Top Influencers' Big Ideas videos on Procurious in the coming days)
How can I Participate?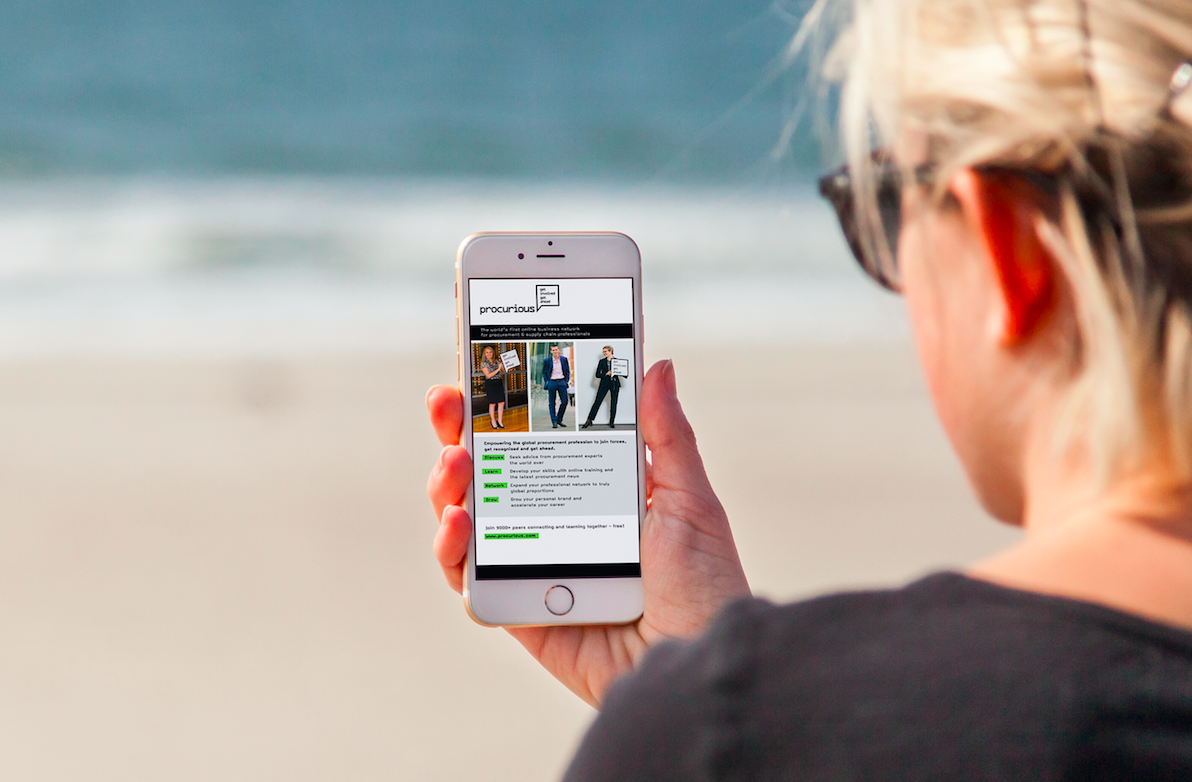 If you've got any questions for any of the influencers here or your fellow Digital Delegates, get in touch and we'll do our best to get you an answer. We also have a number of other ways that you can get involved:
Download the App – By popular demand, we've just launched the Procurious iOS App! It's  available free through the iTunes store so you can stay up to date with Big Ideas and connected with Procurious on the go!
Keep your eyes peeled – The group will be the place for a digital delegate to get updates from London as they happen.
Check out our Twitter feed – We'll be live-tweeting from the event all day, keeping you up to date with all the discussions. Join in and Tweet us your questions and ideas @procurious_ using #BigIdeas2016
Follow us on LinkedIn – If LinkedIn is your platform of choice, you can follow Procurious, and join our company Group too. We'll be sharing our content on LinkedIn with our followers and looking for even more people to get involved.
We're looking forward to a great day – we hope you are too!