Now we have the tools to help us understand culture, how are we going to apply this learning? Are you ready to take cultural learning into your workplace?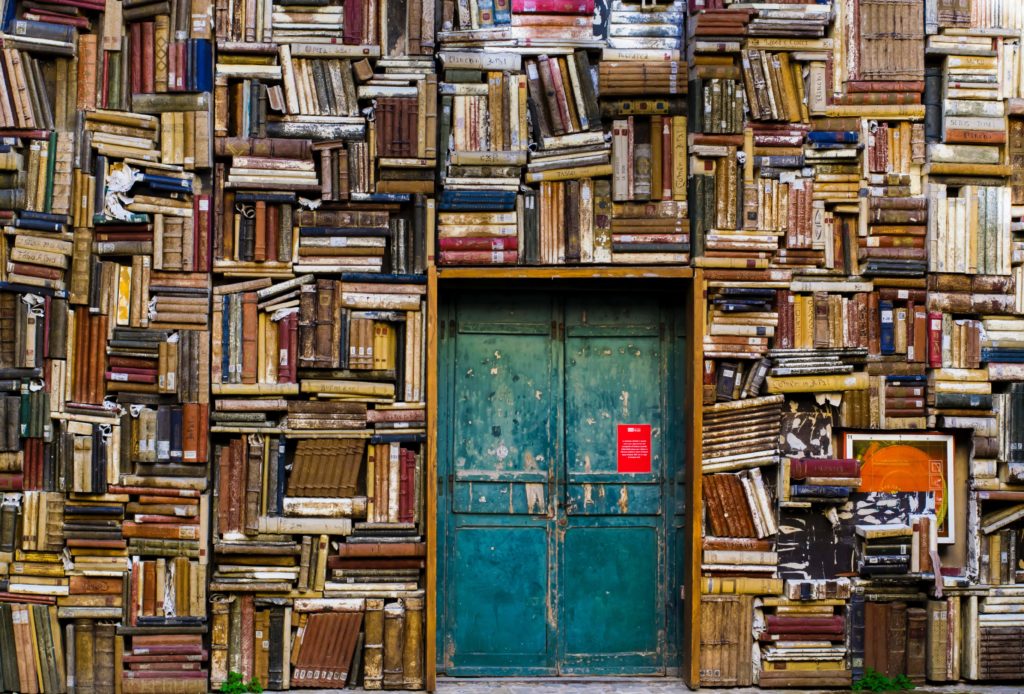 Over the last 12 months we've been looking at an in-depth discussion of Culture, Cultural Intelligence (CQ), what it is, and the impact it can have when working across cultures. Given this is the last post in this series, I thought it would be a great chance to review some of the key areas we have covered.
Over the series we have explored the 4 components of CQ – Drive, Knowledge, Strategy and Action. We have explored the implications of using these components to work more effectively across culture, distance and time.
We have also looked at the attributes and behaviours that accompany each of the components to give further insight into the specific ways we can address and increase our CQ.
Here is a summary of the components and their attributes.
CQ Drive – The interest, motivation and confidence to adapt to a multicultural situation. It consists of intrinsic (i.e. meaningful work) and extrinsic interests (ie financial rewards) and the drive to learn and understand cultures, their norms and behaviours.
CQ Knowledge – Understanding cultural similarities and differences. This includes knowledge of the values, norms and practices in different cultural settings.
CQ Strategy – Awareness and ability to plan for multicultural interactions. It incorporates how we apply our CQ Knowledge insights.
CQ Action – The ability to appropriately adapt verbal and non-verbal communication in cross cultural situations, including how well we can adapt when things don't go according to plan.
Looking into the Cultural Mirror
Another aspect that we have delved into is the 9 dimensions of culture which were discussed in relation to the cultural mirror below.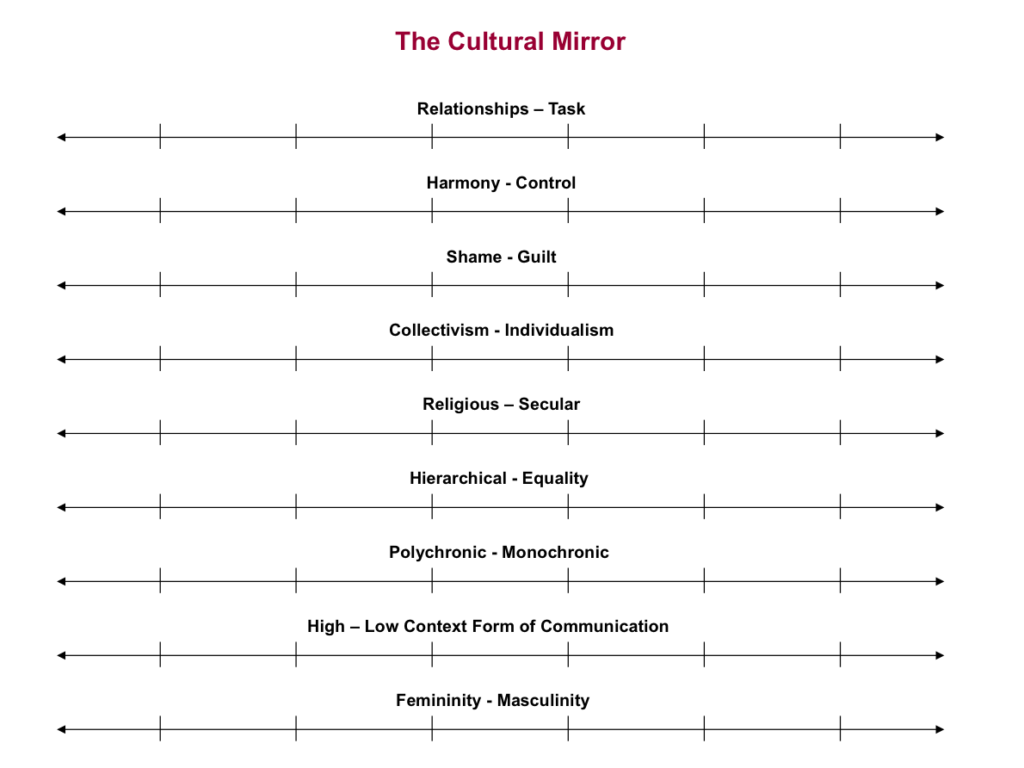 By investing time to understand some of the key characteristics and notice similarities and differences within cultures, it is possible to identify areas that we need to be aware of. Having that awareness can assist us in navigating relationships across culture and help us avoid tensions and misunderstandings which can undermine success.
So where does all this leave us??
Applying Culture in the Workplace
Here are some thoughts and suggestions on how we can best incorporate the learning topics and apply it in the workplace.
First, have some self-awareness and be mindful of our own preferences and behaviours and how this impacts our world view. Second, be open to receiving and giving feedback on our interactions so as to improve effectiveness.
Third, be willing to experiment, possibly fail, learn from our experiences and try again thus fostering resilience. Fourth, trust your intuition to gauge a situation and have that guide your responses and actions.
Fifth, have a sense of humour and be able to laugh at yourself, this is an important aspect of developing maturity. Sixth, cultivate the mindset of a student so that you are constantly learning and re-learning lessons.
Seventh, be grateful for all the gifts and rich interactions you have in your life.
It is my hope that in sharing this information and some practical strategies, that you are able to glean some insight into ways you can maximise your effectiveness and engage in meaningful and fulfilling relationships with people coming from a different view points.
Go forth!