Global supply chains are sailing into troubled waters again this week following the bankruptcy of a major shipping firm.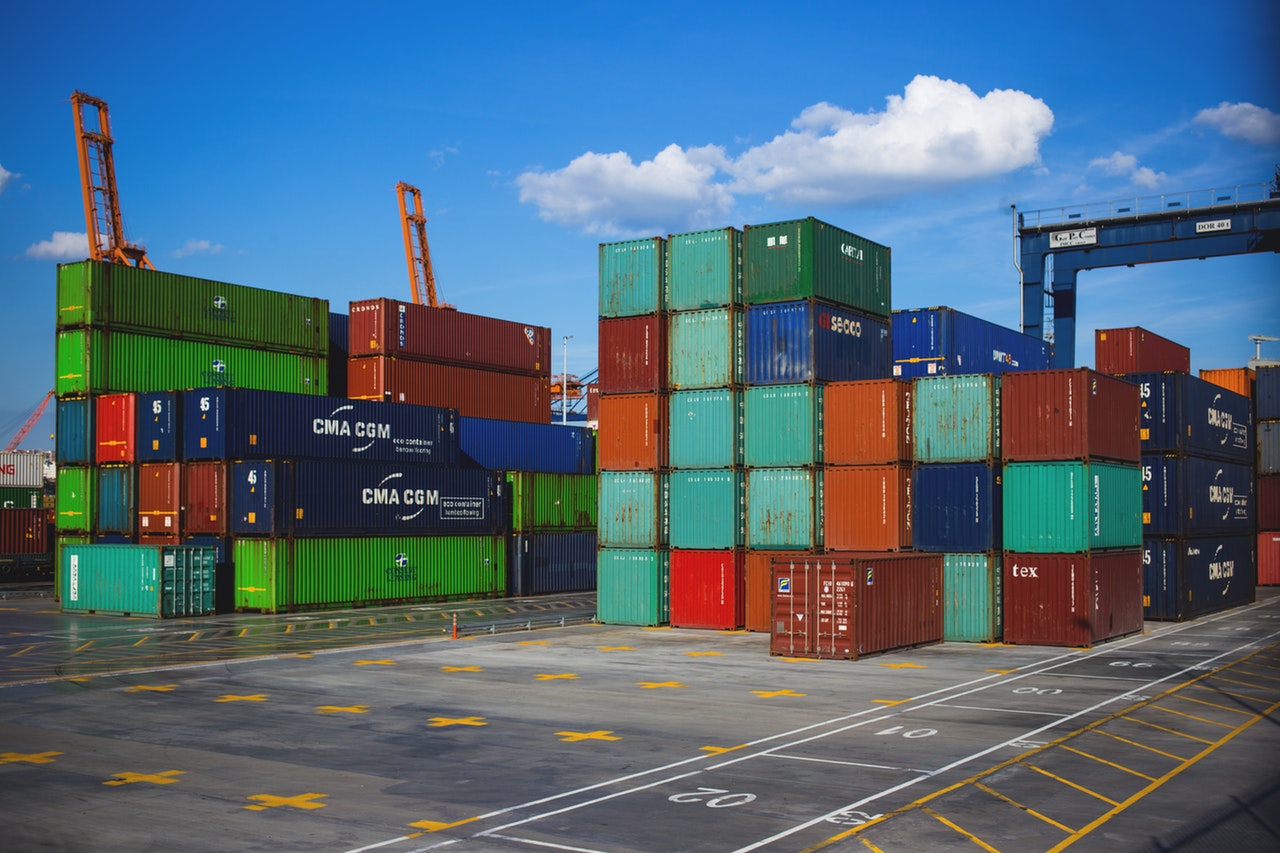 A storm is brewing on the high seas for global supply chains thanks to the latest issue for the global shipping industry. One of the world's largest shipping firms has filed for bankruptcy, having lost support from its national banks.
Hanjin Shipping, South Korea's largest shipping firm cited debts totalling $5.4 billion, following a long period of financial distress. It is the largest container line bankruptcy in history.
The bankruptcy comes at a time of major strife in the global shipping industry. A combination of oversupply of ships, and an undersupply of cargo, has led to a raft of mergers, acquisitions, and cost-cutting exercises.
Seized Ships and Stranded Cargo
Hanjin currently owns and operates nearly 100 cargo vessels, as well as a further 11 ports. The ships move an estimated 25,000 cargo containers across the Pacific every day.
As a result of the bankruptcy, Hanjin has stopped accepting new cargo from customers, while the situation spells trouble for those ships already in transit to and from Asia.
Dozens of ships have been denied entry to ports in North America and Asia, including South Korea's largest port, Busan. This is due to concerns that the company wouldn't be able to pay fees for loading and unloading of vessels.
In China, 10 ships operated by Hanjin have been, or are expected to be seized, on behalf of creditors. This is in addition to another vessel seized in Singapore earlier last week.
The South Korean Government has stated that it will start help to prop up the company, a move that will enable it to stop ships and other assets being seized. However, it is unlikely to save the operator, with experts stating that Hanjin will struggle to recover from losing both its business and reputation.
Unhappy Holidays
The company's bankruptcy has opened the door for other operators to pick up the slack. However, the situation stands to make life more difficult for retailers, with holiday season shipping on the horizon.
Manufacturers are being forced to look for new routes for a number of products, while on some major trans-Pacific routes, shipping costs have jumped by up to 55 per cent. There are further concerns about the potential knock-on effect further down the supply chain.
Rising transportation costs, delays, and a reliance on Hanjin as a freight carrier, could push other trucking and logistics firms out of business too.
Retail Woes Continue
All of this is set to have a major impact on US retailers in the lead up to the traditional holiday season. Retailers are anticipating a two to three-month delay on the arrival of South Korean goods being transported by Hanjin.
Concerns about the impact on the US economy has prompted The National Retail Federation to ask the US Government to intervene.
"Retailers' main concern is that there [are] millions of dollars' worth of merchandise that needs to be on store shelves that could be impacted by this," said Jonathan Gold, the group's vice president for supply chain and customs policy.
The situation is the latest in a long line of shipping-related trouble for US retailers. In early 2015, a strike by West Coast port workers saw ships similarly stranded, causing months' worth of delays.
Whether the impact this time around will be as great remains to be seen. Should cargo be released soon, retailers may not suffer as much as expected. However, irrespective of how long the delays are, it's sure to test the resilience of major global supply chains.
Are you impacted by the Hanjin bankruptcy? Do you have contingencies in place to mitigate the delays? Let us know in the comments below.
Away from the high seas, we've been hunting down the top procurement and supply chain headlines this week… 
Fire Closes Gap Distribution Centre
Gap Inc.'s main distribution centre in Fishkill, New York State, has been shut down after a massive fire damaged the premises.

All employees were safely evacuated, and investigators are working to understand the extent of the damage and cause of the fire.

The clothing and accessories retailer has launched contingency plans to move product through its North American network of distribution centres.

However, there are concerns that the disruption will create a bottleneck ahead of the upcoming holiday season.
Read more at MarketWatch
DHL Trials Augmented Reality Glasses
Logistics giant DHL is to roll out a UK trial of "vision picking", following a similar trial in the Netherlands.

In "vision picking", warehouse operatives are equipped with advanced smart glasses which visually display where each picked item needs to be placed on the trolley.

The company expects that having a hands-free augmented reality display will increase productivity, decrease error rates and improve employee satisfaction.

The augmented reality trial is part of DHL's move towards "Industry 4.0", which includes testing technologies including robotics and the Internet of Things across the supply chain.
Read more at Logistics Manager
GE Acquires Supply Chain Software Company
GE's Transportation division has announced the purchase of supply chain software company, ShipXpress.
GE said the acquisition of the cloud-based software developer would expand its portfolio into the logistics value chain.
The company also sees this as a way of increasing its ability to deliver information and transaction services for railway customers around the world.
GE Transportation President & CEO Jamie Miller said the acquisition would "deliver the industry's most advanced, scalable cloud-based solution to accelerate the movement of goods and information".
Read more at Railway Gazette
SpaceX Explosion Threatens Launch Programme
A SpaceX rocket has exploded during a test, destroying the rocket and the satellite it was due to launch.
The explosion happened while the rocket was being fuelled, but that the cause of the blast is still unknown.
The rocket was due to carry a Facebook satellite into orbit, aimed at providing internet connection to Africa, the Middle East, and Europe.
The explosion could delay the launch of its programme to carry American astronauts in the future.
Read more at CNN Money