The times, they are a-changing, and so are the markets and environments that procurement operates in. What then are the key trends in procurement and technology you need to watch for in 2019?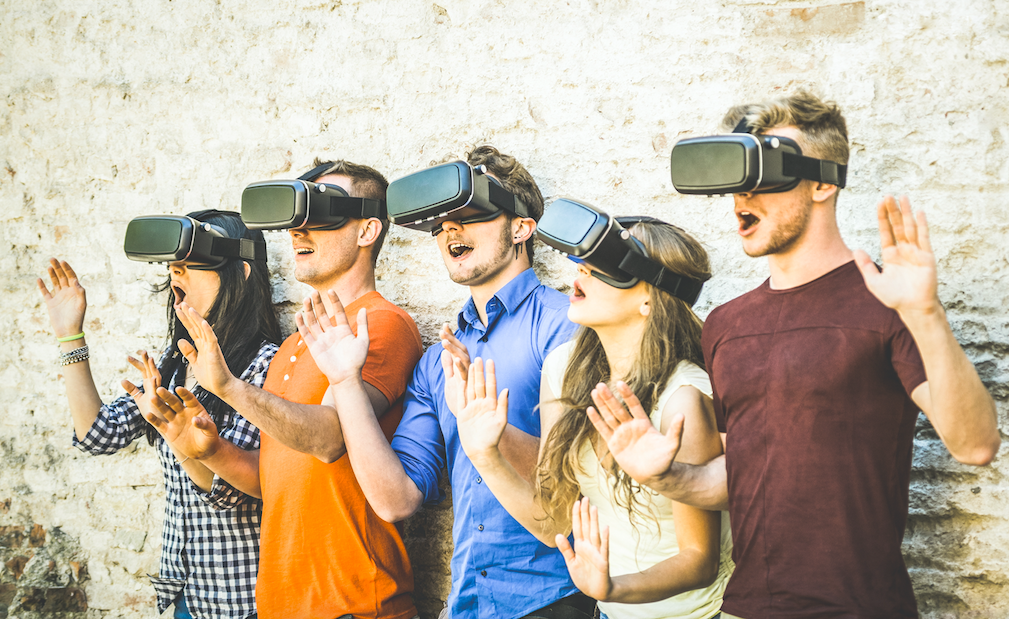 Iit's time to start looking forward to what's coming in the next 12 months.
2019 is set to be a seismic year around the world. Major changes, such as further geo-political upheaval, the looming spectre of global trade wars and tariffs aplenty, have the potential to disrupt supply chains and set metaphorical trip wires for procurement professionals everywhere. And, as we've already heard, it's rarely been more important to get a solid grips on the key factors in the market and external environment.
So gather round as we gaze into the opaque mists of the future and make some educated insights into the key procurement and technology trends waiting around the corner.
Supplier Management
Let's start with an oldie, but a goodie. Wait, I hear you cry, supplier management isn't a new trend! We've been talking about this for years. Well, if we've talking about it for years, why aren't we any better at it? And why is it that it's one of the key areas a large number of procurement teams fall down on?
Like it or not, your suppliers hold the key to all your wildest procurement dreams. Innovation, top and bottom line cost reduction, avoidance and savings, stress-free supply of services and goods and free cake for all! (Ok, maybe not that last one!)
In their Vision 2020 publications, pwc state that the top 25 per cent of procurement functions will have gone beyond incremental improvements and be implementing fundamental change to process and policy alike. This includes how they interact with suppliers and shifting focus from cost and value to Return on Investment (ROI).
These outcomes all hang on better supplier relationship management in order to tease out further innovation from suppliers (who are seen as partners, rather than sponges to wring cash out of) and closer collaboration to source solutions to problems we don't even know we have yet.
At the heart of this is great communication. Select the right suppliers and talk to them more. You never know, you might just learn something!
Blockchain and Digital Adoption
Unless you've been living in a cave on a remote hillside (or perhaps a Faraday cage in your basement), you should have heard by now about blockchain.
From blog articles to webinars, it's one of the hottest topics in procurement right now, and is likely to still be throughout 2019. Blockchain is and will continue to be a key tool in shaping the transparency of a supply chain. Information is shared and transmitted easily and safely, while the technology allows an "immutable signed and time stamped record of identity, ownership of assets, transactions or contractual commitments".
This transparency will have the added benefits, and some drawbacks, of making procurement and CPOs more visible in the public environment, say EY. Procurement will wield greater power and have greater opportunity to interact with external stakeholders. But, at the same time, organisational processes and procurement will play out in a public setting like never before.
In line with blockchain's increasing influence, there is a predicted rise in digital adoption and use of the Cloud. An estimated $1 trillion of IT spend will be moved to the Cloud by 2020, according to Gartner, as organisations look to make their IT services more agile.
Social Value
There is a prevailing opinion amongst the procurement professionals I speak to that 2019 will be the year for social value and sustainability to really take hold. Organisations have begun to realise that cost and quality are only a part of the overall package and not only do they need to be seen to be doing more in the community, but they need to follow through on it.
That goes for the wider supply chain too. Using work practices and value-adding benefits for communities into tenders will become the norm and procurement will no longer be able to award contracts on cost without taking the wider impact into consideration.
Next-Gen Workforce and Automation
Disregard what you've heard very recently regarding automation, machine learning and AI as scaremongering. Yes AI will take on tasks and people may have to move to new roles, but it's not a future that we should be burying our head in the sand about. It's a natural human reaction to fear change, but procurement needs to muscle up and be brave in order to evolve and survive.
Infosys estimates that AI and procurement automation will eliminate human intervention in 15 per cent of digital spending by 2019. If that's the case, then procurement needs to embrace the change and develop, train and retain its Next-Generation workforce to meet the demands of new roles where human interaction and input is still key.
Risk
From Brexit to trade wars, risk is going to be possibly the biggest trends for businesses as a whole in 2019. The organisations who will thrive in this unstable environment will be the ones who are best prepared to deal with the unexpected.
Deloitte believe that procurement will become the forecasters of risk in an organisation, raising the profile of the function as it factors total cost of risk and risk mitigation in supply chains into contracts and tenders.
Risk runs throughout the other trends that have been suggested above. Brexit, protectionism and trade wars make supplier and supply chain management all the more important. The increasing need for cyber security as technology advances is something that cannot be ignored.
Procurement is ideally placed to deal with all of these risks, but it needs to put its hand up and be at the front of the queue, or face being left behind and marginalised at a time when the function has a crucial role to play.