Tuesday 4th April marks the deadline for companies to submit papers detailing their proposals to build the Trump Administration's "big, beautiful, powerful" Mexican border wall. But will the massive construction project ever win the funding it needs?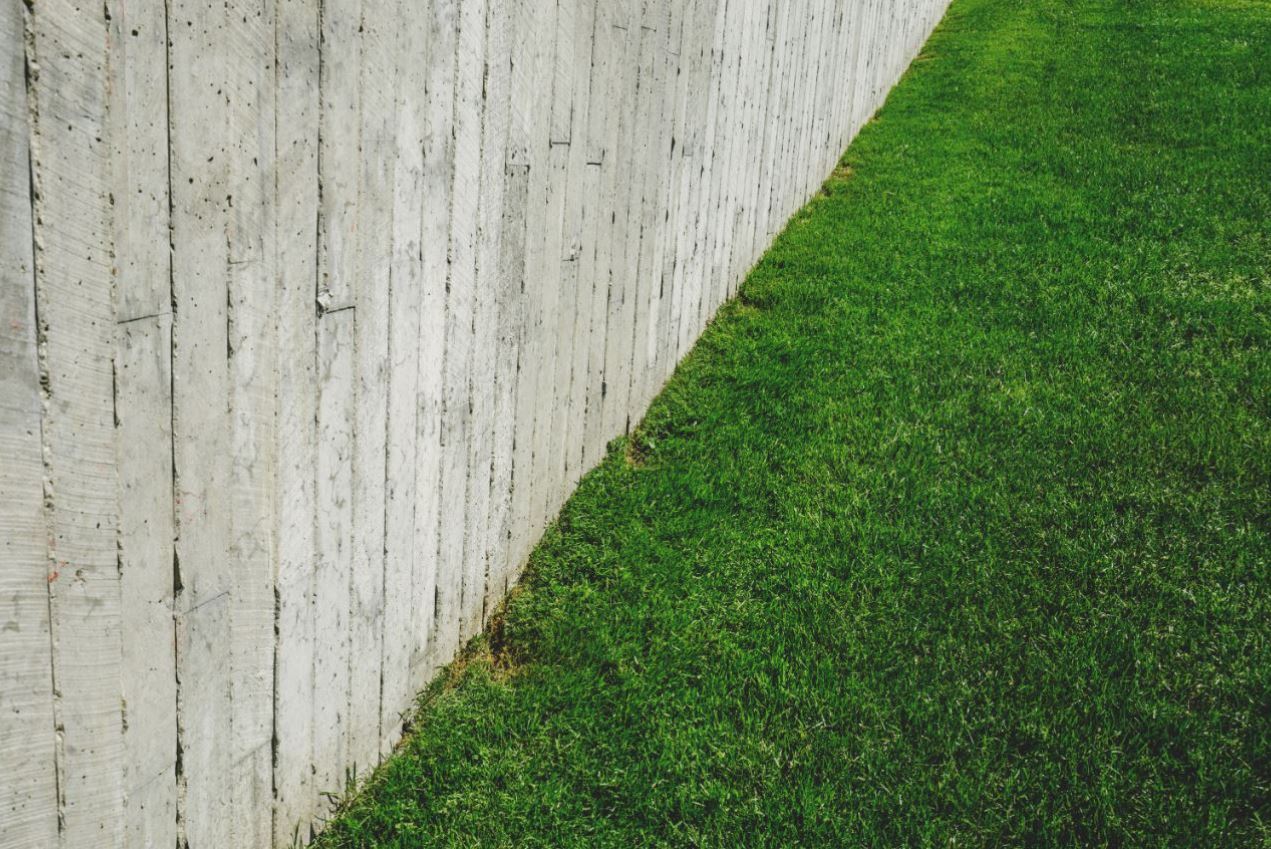 US Customs and Border Protection has issued two 130-page RFPs, offering a glimpse into the Trump Administration's vision for the 2,000km barrier designed to stop illegal immigration and cut off drug-smuggling routes. More than 1,100 kilometres of the border has already been fenced, but the existing walls are nowhere near as imposing as those detailed in the RFPs.
The RFPs indicate a massive construction project, with specifications including:
A 9-meter-high reinforced concrete barrier, extending 2 meters underground to prevent tunnelling.
A similar barrier made from durable, see-through material.
The wall must be "cost-effective to build and repair".
The barrier must be "physically imposing" and capable of resisting almost any attack by "sledgehammer, car jack, pickaxe, chisel, battery-operated impact tools, battery-operated cutting tools [or] oxy/acetylene torch for a minimum of one hour."
At the same time, the wall must be "aesthetically pleasing", reflecting Trump's campaign promise of a "beautiful wall". Reports note that this requirement only applies to the North-facing side of the wall.
Features to prevent anyone from scaling the barrier or attaching grappling hooks to its summit.
Incorporation of electronically controlled gates for vehicles and pedestrians.
Customs and Border Protection intends to award multiple contracts based on responses to its request statement. The selection process begins with an initial elimination round, after which the contestants will submit more detailed technical proposals. After a second round of eliminations, finalists will gather in San Diego, California to construct a small-scale "mock-up" of their wall design. Sledgehammer-wielding government representatives will then "test and evaluate the anti-destruct characteristics" of the designs before awarding contracts.
What will the wall cost?
During his presidential campaign, Trump estimated that construction would cost $12 billion, citing his personal involvement as a factor in driving costs down. Republican House Speaker Paul Ryan has estimated $15 billion, while a US Department of Homeland Security internal report indicated the wall would cost as much as $21.6 billion and take over three years to build. A preliminary version of the president's budget for fiscal 2018, beginning in October, includes $2.6 billion for the first phase of construction.
While the RFPs appear to require a highly-visible and physically imposing barrier, some companies have proposed hi-tech solutions to border security that could provide a 90% saving to the government. Examples include having two chain-link fences with a "no man's land" in between and intrusion detection systems in place. Other invisible or "virtual" wall proposals would use AI software to analyse satellite and surveillance imagery and alert border guards to area where activity is detected.
An alternative idea for a physical barrier put forward by a Florida architecture firm is to use shipping containers as the building blocks for the wall. This could be a cost-effective and sustainable solution, particularly as the U.S. has a surplus of shipping containers due to the slowdown in global commerce.
Will the Mexican border wall ever be funded?
While Donald Trump famously promised his voters that "Mexico will pay" for the border wall, the Mexican Government has repeatedly stated that it would not do so. The Trump administration is yet to reveal how it would compel Mexico to pay. The budget request for $2.6 billion to begin construction was seized upon last week by Graco Ramirez, the leader of Mexico's national governors' association, who claimed this proves that U.S. taxpayers will foot the entire bill.
The proposal is likely to face fierce opposition in Congress, where Democrats and fiscally-conservative Republicans are expected to block expenditure on this scale, particularly if estimates blow out to $21.6 billion.
Who will build it?
Ironically, although Trump may be unable to make Mexico pay for the wall, he could end up paying Mexican businesses to do the work. A report by Quartz found that "of the roughly 700 firms that have expressed interest in building prototypes for the wall, about 10% are Hispanic-owned" or based in Mexico. However, the Mexican government has warned Mexican businesses that it would "not be in their best interests" to participate in the construction of the wall, while the Catholic archdiocese of Mexico issued an opinion that participating would be "immoral" and those involved "should be considered traitors to the homeland". The considerable political pressure notably caused Mexico's largest cement firm, Cemex, to announce that it would not be providing quotes for the vast amount of cement the project would require.
As far as U.S. construction firms go, few of the large, multinational corporations that would actually have the capacity to carry out the $21 billion project have indicated interest, presumably due to public opposition to the wall and the difficult path through Congress to funding it. Meanwhile, state representatives and lawmakers are putting in place boycott measures such as California's "Resist the Wall Act", essentially a divestment campaign to ensure no Californian money goes towards building the wall.
In other news procurement news this week…
Shocking lack of digital transformation strategies in procurement organisations
The Hackett Group's 2017 Procurement Key Issues research has discovered that nearly 85% of procurement organisations believe digital transformation will fundamentally change the way they deliver services over the next 3-5 years.
Despite this, only 32% currently have a formal digital strategy in place, and only 25% have the resources and competencies in place to meet the digital transformation challenge.
The research gathered data from executives across 180+ large companies globally, with an annual revenue of $1 billion or greater. Areas expected to grow most dramatically are the use of cloud-based applications, advanced analytics, cognitive computing and robotic process automation.
U.S. Treasury Secretary Steven Mnuchin says robot job displacement "50 to 100" years away
In an interview with Axios last week, Mnuchin said the concern about artificial intelligence taking over human jobs is "not even on our radar screen". When pressed, Mnuchin estimated that concern might be warranted in "50 to 100 more years".
This estimate is significantly out of touch with machine learning experts, who are increasingly vocal about the imminent "national emergency" that will see up to 50% of jobs at risk due to advances in automation.
Mnuchin's apparent disinterest in the AI jobs crisis could be due to an inability to "think the unthinkable" – a phenomenon introduced by Professor Nik Gowing at Procurious' Big Ideas Summit. It may also reflect Mnuchin's falling into line with politicised assertions that foreign workers and cheap pay, rather than automation, are responsible for job losses in former factory towns over the past decade.
Read more at Business Insider.
U.K.'s Crown Commercial Service slammed by Public Accounts Committee
The U.K.'s Crown Commercial Service (CSS) was set up in 2014 to centralise all purchasing, eliminate duplicate and act as a single entity for central government procurement. It replaced the Government Procurement Service and was expected to manage £13 billion spend across 17 departments.
However, a recent report by the Public Accounts Committee (PAC) found that the CCS has only managed £2.5 billion spend across 7 departments, with PAC Chair Meg Hillier calling the results "a dismal showing that calls into questions exactly how willing government departments are to accept the authority of the Cabinet Office in this area".
A CCS spokesperson has responded to the report, saying: ""With an experienced senior leadership team now in place, we are confident in our ability to deliver even greater value for the taxpayer moving forwards through the centralised procurement of common goods and services."
Read more at Computer Weekly.