We know what you're thinking – "Not another article on data"! But stick with us as, like data itself, the information on it keeps evolving. And can you really ever know all there is to know about data for your business?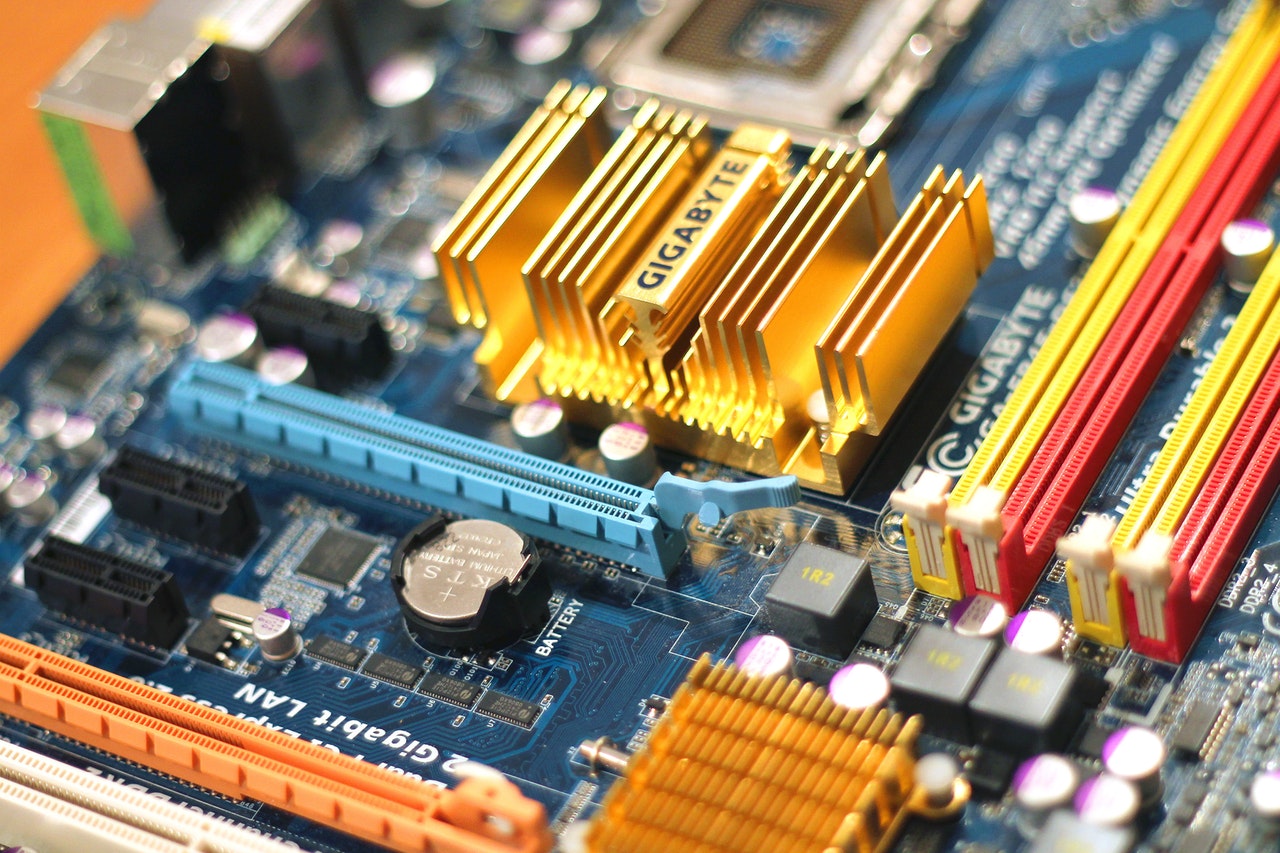 Every individual in an organisation comes into contact with data, and is in some way responsible for that data too. We all spend a lot of time with data at home too – it helps to inform our personal purchasing decisions, from coffee to holidays.
Using Data
The main problem, from both a personal and organisational point of view, is how to use the data we have (this is, of course, after working out what data to use first). For now, we'll just focus on organisational data that can be used to inform procurement and supply chain decisions.
Increasing connectivity, plus an abundance of devices with the ability to collect data, means that decision making and analytics can be carried out with a greater wealth of information. In procurement, this data helps inform spend analysis, identification of correlations and drivers and trends across purchasing activities.
Identification of trends helps procurement create accurate predictions and improve spend management by knowing when and where items are being used and at what rate. This can assist with assessment of requirements, standardisation of products in a catalogue and will ultimately make a positive difference to budgets.
Data Quality
Dr David Hames, Founder of Science Warehouse, believes that data will be a driver in organisations in the future, both in B2B and B2C transactions. Speaking to Procurious at the Big Ideas Summit 2015, he caveated this by highlighting a concern that many procurement professionals have – data quality and integrity.
In order to be used effectively, David states that data needs to be:
Cohesive
Comprehensive
Accurate and detailed
Subject to Quality Control from experts
It's difficult to guarantee all of these, but unless you can be confident in the quality of your data, you can't be confident in the value of your analytics.
Cyber Security
Data integrity is another concern for organisations. Greater connectivity has lead to concerns that individuals are organisations are more vulnerable than ever to cyber attacks.
Sony Pictures, Ashley Madison, Carphone Warehouse and the US Government – in the past 6 months all of these have been high-profile targets for cyber attacks.
A report by Quocirca this year highlighted the concerns that organisations have around data security and data protection. Only 29 per cent of the organisations surveyed marked themselves as very confident about data security (this figure dropped to 16 per cent across the retail and distribution industries), while 10 per cent they were not confident at all.
Those who were very confident showed common policies around education of employees, defined and streamlined approaches to security and highly co-ordinated approaches to both internal and external threats to security.
The Secret to Good Data
Is there a secret to good data? We'd love to say that there is an easy solution for organisations, but it's not as straightforward as that.
Good starting points include training and educating employees, having robust processes and policies and having someone who can check the quality of the data in the systems.
And, if you're using an integrated system for procurement and other departments (e.g. Finance; IT), make sure your data is good before you switch on, otherwise you're going to be fighting a battle from the off. Good data in, good data out. Bad data…well, you know the rest.
Do you have a secret to good data? A success story of leveraging data in procurement and reducing costs? We'd love to hear all about it, so get in touch.
And to set you up for your water-cooler/coffee line conversations this week, here are all the key headlines in procurement and supply chain.
Coca-Cola bottlers agree three-way Europe merger
Three of Europe's main bottlers of Coca-Cola products are to combine in a $27bn deal to simplify manufacturing at the world's largest drink maker as it seeks to cut costs at a time when consumers are shifting away from its famous sodas.
Coca-Cola Enterprises, the US-based bottler with exclusive Coke licences in several western Europe countries, will merge with its Iberian and German counterparts in the latest consolidation of the Coca-Cola Company's supply chain.
The merger comes as Coca-Cola is confronting a decline in fizzy drinks sales, especially in developed markets, which make up almost 70 per cent of the company's overall revenues. In response, the drinks group is looking to cut costs to boost profitability. Initiatives have included reducing the size of beverage bottles, generating more profit per ounce, as customers fall out of love with excess.
In an internal memo to staff, James Quincey, president of Coca-Cola in Europe, said the deal would improve the company's ability to respond more swiftly to changing consumer trends. He added that the merger would enable the bottlers to improve efficiency in its supply chain, sales and distribution.
Read more at the FT
Britain in Summer Rush of Supply Chain Contracts
Supply chains for two of Britain's largest defense programs have benefited in the last few days from a rush of production contract awards by industry primes BAE Systems, General Dynamics and Lockheed Martin.
By early August, with Parliament on its summer recess and people's minds here turning to the beach, it's normally a quiet time on the announcement front for defense. The last few days were different, though. Fourteen contracts from across supply chains that include equipment from Austria, Germany and the US, as well as the UK, were announced for three British programs.
The contracts illustrated the increasing globalization of defense supply chains and emphasized the continued willingness of the British to look overseas for equipment. It's something the British government hopes to see reciprocated more by its allies.
International supply chains, and Britain's role in them, were on British Procurement Minister Philip Dunne's mind when he visited Washington recently and talked up Britain's ability as an equipment supplier. "We have been actively encouraging US and other non-UK domicile primes to come into the UK to explore our supply chain," he said in a speech July 28.
Read more at Defense News
Fast fashion propels Zara into shopping stratosphere
Amancio Ortega, the co-founder of Zara, is now the world's second-richest man, putting him above Warren Buffet and just behind Bill Gates. On Wednesday his Inditex parent company, under which Zara sits, reached a valuation of €100 billion for the first time in its 30-year history.
Of the eight brands housed under Inditex, which was founded by Ortega and his former wife Rosalia Mera in 1985, Zara is the flagship and, as of December 2014, represented 66 per cent of total sales.
Zara's in-house design team can have an item in stores within three weeks. That's three weeks from the beginning of the design process to the time it lands on the shop floor for us to buy.
Where most companies will lock in 100 per cent of the forthcoming season's stock six months in advance, Zara only locks in 15 to 25 per cent that far in advance, according to tradegecko.com.
By the start of the season that percentage will have increased to 50 or 60 per cent, meaning the remaining 50 to 40 per cent is still up for discussion; if a new trend appears mid-season, Zara has the capacity to follow it and get its interpretation into stores, while its competitors can't.
Similarly, if things aren't selling, it has the ability to alter them or simply discontinue supply. This is aided by the fact that between 51 and 55 per cent of Zara's clothing is manufactured in what the company describes as "proximity" markets; Spain, Portugal, Turkey and Morocco, instead of Asia.
Read more at Telegraph
Cargill to map canola oil supply chain
Food firm Cargill is to map the supply chain of its high oleic canola oil as part of a transparency initiative.
From October, the 'Knowing Your Roots: from farm to table' programme will take customers and consumers through the whole supply chain, from seed development and the farmers who grow the canola, through oil processing and packaging, to the food service operators and food ingredient manufacturers who use the product, and to consumers.
Cargill said it could provide a transparent supply chain because it is a high oleic canola oil supplier and also a seed company. "Understanding where food comes from is a priority for consumers," said Kristine Sanschagrin, marketing manager of Cargill Specialty Seeds & Oils. "This initiative offers our customers the opportunity to tell that story.
Read more at Supply Management