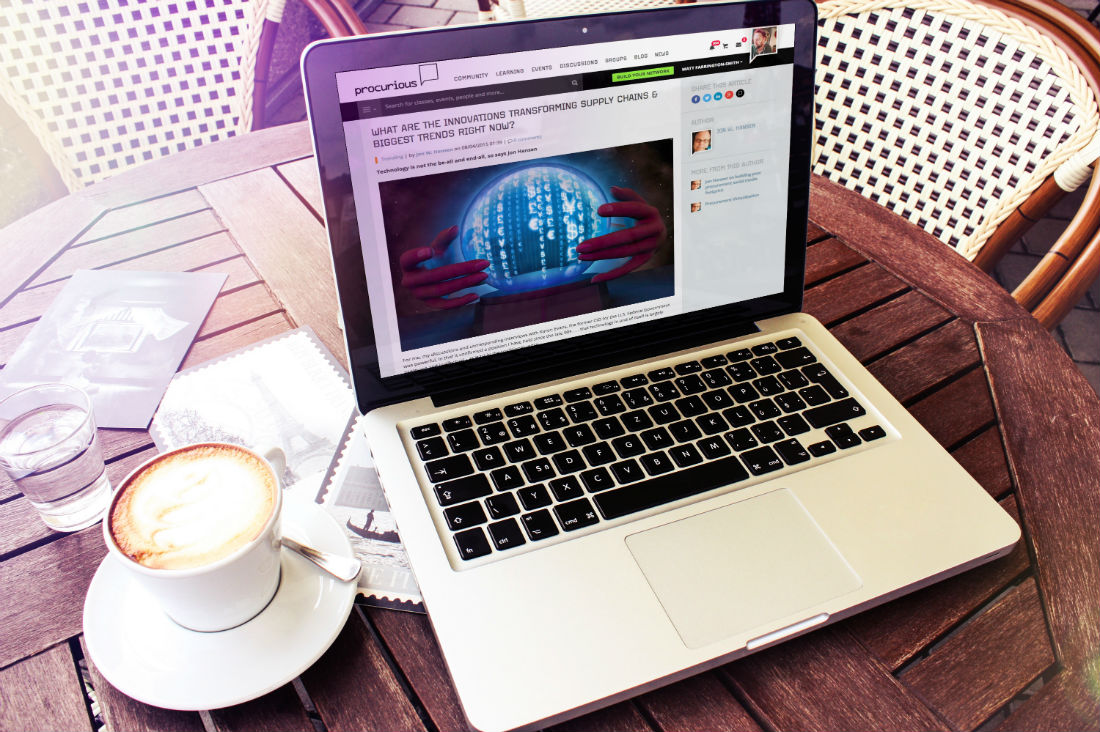 Chances are if you've visited Procurious in the last few weeks you'll have seen mention of something we're calling the Big Ideas Summit 2015 that's due to kick-off in London on 30 April. Good for you, but why should I care?' you might ask…
You've read all about our Influencers, the issues affecting procurement and supply chains in 2015, maybe even come-up with a question or two – but now you want to be a part of it.
It just so happens we're billing the Big Ideas Summit 2015 as a 'digitally-led' conference. So it doesn't matter where you are in the world, you can still get involved as a Digital Delegate and catch the day's discussions as they happen. Interactivity is key!
How can I participate?
If you haven't already make sure you've joined our Big Ideas Summit 2015 Group on Procurious. Click on the link or find it by visiting the 'Groups' area.
Beforehand make sure to submit your questions for the various sessions (and Influencers) on the Big Ideas Group page. You can get all of the schedule details here so there's still plenty of time to come up with a question.
In the run-up to 30 April we're posting articles that shed light on our key topics of risk, talent, technology and cost. As well as interviews with our Influencers, group discussions, and guest blog posts.
On the day: Keep your eyes peeled – the Group will be THE place for getting the updates from London as they happen.
We'll also be live-tweeting from the event. Join in by following along with our tweets, and Tweet us @procurious_ using #BigIdeas2015 so we can pick your questions up!
Facebook user? We'll be updating Facebook throughout the day with photos of key moments and our Influencers in action.  You can like Procurious on Facebook here.
Keeping the discussion going: Following the event we'll be posting footage from our sessions, and our Influencer's very own 3-minute 'Big Ideas' videos.
Once again, the only way to access these videos will be to join the Group.
Invite others: The more people that join the discussions and get involved, the better!
Use the Procurious 'Build your Network' feature to send invitations to your LinkedIn and email contacts. Tweet your Twitter followers (remembering to use #BigIdeas2015), post to your LinkedIn network, or Facebook news feed.