Why procurement organisations hoping to bring big ideas to fruition need to focus on supplier relationship management (SRM).
CPOs who want to supercharge supplier-enabled innovation need to be joined at hip with business stakeholders through common goals and KPIs. Together, we can drive down costs and find efficiencies using best-practice supplier relationship management.
According to CSCMP's 2013 research, organisations that involve suppliers in the early stages of the product lifecycle are able to reduce product development costs by 18 per cent, and improve their time-to-market cycle by 10-20 per cent. It's therefore a no-brainer to invest in the creation of a robust and sustainable SRM program that meets your organisation's unique needs.
However, successful implementation of an SRM program requires both senior management sponsorship and a focus on change management. Culturally, your organisation needs to be open to new ideas and have the ability to look at existing arrangements differently. The key to success lies in a dialogue-rich environment, with continuous stakeholder engagement both internally and externally.
Four areas of focus for successfully implementing SRM:
1. People and culture – senior level sponsorship of the program and clearly defined roles and responsibilities for managing suppliers.
2. Process and systems – a process toolkit to reduce risk, improve performance and decrease total cost.
3. Strategy – total alignment of SRM goals and targets through joint business plans with suppliers.
4. Governance – managing strategic suppliers in the best-possible way.
Supplier relationship management sits at the very heart of driving innovation, and the success of any SRM program is directly tied to the ability of your team to truly connect with suppliers and uncover innovative solutions. Therefore I can't stress enough the importance of investing in your team's soft skills to boost their ability to seize innovative opportunities.
Finally, it's my view that the most successful future leaders in procurement will be those who have mastered the intricacies of SRM and are able to demonstrate real value to their wider organisations.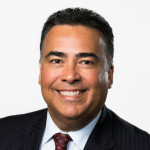 Keith Bird is the General Manager at The Faculty Management Consultants, helping to support The Faculty Roundtable, an influential group of Australian procurement leaders, who gather to share their experiences and insights.
The Faculty will be hosting their ninth Asia-Pacific CPO Forum, the region's premier procurement event dedicated to accelerating commercial leadership at the highest level. 
For more information on The Faculty Roundtable or CPO Forum, contact Program Manager, Belinda Toohey.​
[1] Tate, Wendy, The Definitive Guide to Supply Management and Procurement, Pearson: New Jersey, 2014.