Another week, another procurement scandal. It came as quite a shock when Nestlé self-vilified and admitted to slave labour within their supply chain.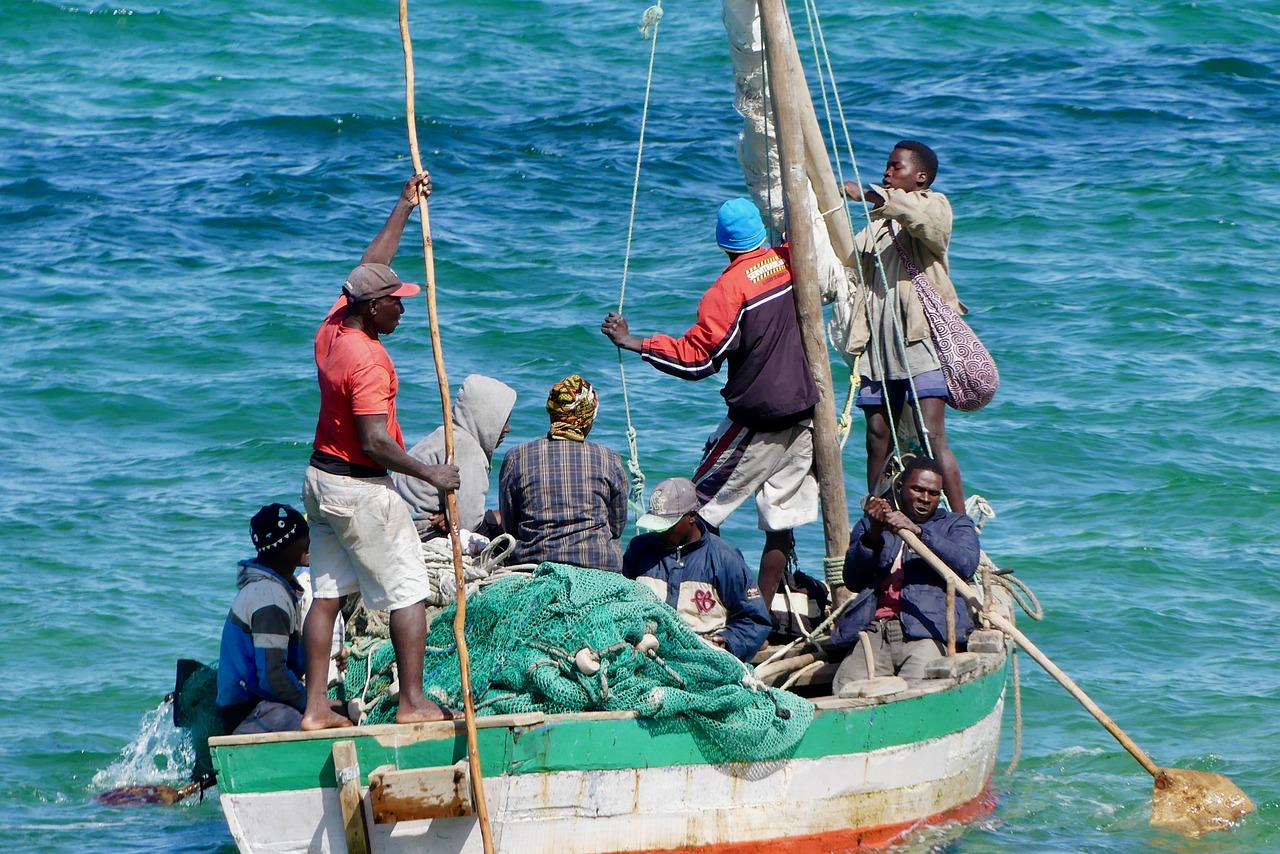 Whether you've heralded them for their honesty or condemned them for not doing enough, we can at least be glad that the issue of slavery within supply chains is once again at the forefront of people's minds and being addressed. 
In other news, The Digital Market place has launched G-Cloud 7 and we've made it through another Black Friday (thank goodness). 
To get you up to speed or just to refresh your memory we've compiled a succinct summary of a week in procurement. 
1) Nestlé admits to slavery within its supply chain
Nestlé has self-disclosed the presence of slave labour used to catch fish in Thailand that ultimately ends up in its supply chain. It's a bold move from the organisation and has been widely regarded as a positive one-  both to hold their hands up and admit fault and to endeavour to put something in place to ensure it stops happening.
Nestlé launched a year long internal investigation last December, after a number of their fish products were linked to unregulated working conditions. 
Verité, a non-profit organisation whose mission is to ensure "that people around the world work under safe, fair, and legal conditions" were commissioned by Nestlé to produce a report for this investigation and interiewed over 100 people. One worker told the organisation "Sometimes, the net is too heavy and workers get pulled into the water and just disappear. When someone dies, he gets thrown into the water." 
It is rare for a company such as Nestle to report on such negative findings and not surprising that their move has been applauded. Mark Lagon, president of the non-profit Freedom House, a Washington-based anti-trafficking organization has described the move as "exemplary" and he is not alone. 
Others have been more cynical. Does Nestles implementation of an "Action Plan" to tackle this issue prove their genuine engagement with and commitment to ending slave labour and improving working conditions across all of their supply chains?
Articles referenced:
http://www.verite.org/research/promoting-responsible-labor-practices-fishing
http://www.theguardian.com/global-development/2015/nov/24/nestle-admits-forced-labour-in-seafood-supply-chain
http://in-cyprus.com/all-companies-have-slave-labour-in-supply-chains-tesco/
http://www.theglobeandmail.com/report-on-business/international-business/european-business/nestle-admits-slave-caught-seafood-present-in-its-supply-chain/article27445511/
2) Did you succumb to the pressure of Black Friday?
Black Friday is a fairly established tradition in the USA and fast becoming so in the UK (and other countries) with an estimated  £810 million spent in 2014. For retailers and supply chain managers Black Friday coupled with Cyber Monday (who knew that was a thing?) presents a logistical nightmare- and you thought being the shopper was the stressful part? 
Shops are expected to be well-stocked, well-staffed and well-run. We live in an age where selling out is absolutely not an option and supply chain managers need to prepare accordingly with contingency plans in place. 
Articles referenced:
http://www.supplychaindigital.com/supplychainmanagement/4176/Planning-for-Black-Friday
http://www.supplychaindigital.com/supplychainmanagement/4168/Supply-chains-under-pressure-as-Black-Friday-looms
3)  UK Government launches G-Cloud 7 
On Wednesday 25th November, G-Cloud 7, which caters to suppliers selling cloud-based services, went live and the government announced the 1,616 suppliers who have been appointed to the framework (an 11.2% increase in suppliers from February's sixth iteration).
Government frameworks are time and cost effective for both public sector organisations and those supplying to them, excusing the need for individual procurement contracts. The 
A Digital Outcomes and Specialists (DOS) framework, the first of its kind, has opened for submissions in the hope of making the procurement of technology services ever more efficient and fair. This framework is set to go live in April 2016 and will allow public sector organisations to compare and buy digital inclusion training services and assisted digital support. As with G-Cloud frameworks, organisations will be able to "buy services more quickly because they don't have to run a full OJEU (Official Journal of the European Union) tender."
The Digital Market Place has explained the reasons for launching the DOS: "Suppliers told us that the application process for the Digital Services framework was demanding. Buyers told us that they wanted to evaluate suppliers against their specific needs. The need for digital services across the public sector are so diverse that we decided the most appropriate place for in-depth evaluation of a supplier is at call-off stage, against the specific buyer problem." Because suppliers will be able to informally respond to buyers before competition starts, the process will allow the buying process to be "open, fair and transparent."
Articles referenced:
http://www.cloudpro.co.uk/leadership/5597/g-cloud-7-goes-live-with-new-services-in-digital-marketplace
http://central-government.governmentcomputing.com/news/g-cloud-7-goes-live-as-procurement-reforms-continue-4736146
https://assisteddigital.blog.gov.uk/2015/11/19/digital-training-and-support-framework-is-open-for-submissions/ 
https://digitalmarketplace.blog.gov.uk/2015/11/20/themes-from-supplier-responses-to-draft-documents/ 
4) Renewable Energy Procurement
 – China RE100,  an initiative committed to 100% renewable electricity, held a workshop to educated business on renewable energy procurement. 
– "The gathering brought together representatives from a variety of associations, companies and financial institutions and sparked discussion around 'Financial Models and Risk Management for Corporate Renewable Energy Procurement' in China."
– "Corporate demand for renewable energy is rapidly increasing in China, now the largest investor in the market worldwide – in 2014, the total amount of investment increased by $US89.5 billion. "
-"Wang Weiquan, Deputy Secretary of CREIA spoke of renewable energy policy and legislation in China, and Peng Peng, Policy Lead of CREIA went into further detail about tariffs, subsidies and direct purchase options for renewable power in China." 
– Discussed options for a greener and more sustainable society.
Articles Referenced
http://www.theclimategroup.org/what-we-do/news-and-blogs/businesses-learn-about-renewable-energy-procurement-in-beijing/
5) MSPs to call in IT firms after criticism of public sector procurement system
The Public Audit Committee will take evidence from Scottish Government permanent secretary Leslie Evans in two weeks' time after claims were made claims there is "something very wrong" with the procurement system in central government. 
https://www.holyrood.com/articles/news/msps-call-it-firms-after-criticism-public-sector-procurement-system