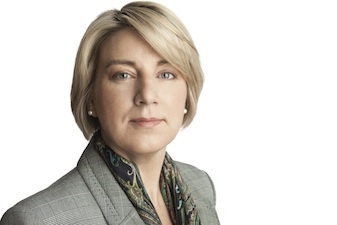 Brand You: because no one knows you better…
FLiP 2014 may have been and gone, but that doesn't mean we can't reflect on some of the inspirational talks given. One such session saw Kate O'Reilly advise attendees on the art of shaping their own personal brand – Brand You (if you will).
Kate was formerly a Deloitte Director whose work with the Deloitte Inspiring Women program led to her winning finalist for the Deloitte Business Woman of the Year and being appointed to the Deloitte Emerging Leaders Council. Kate's experience extends to the global public and private sector – she can currently be found heading-up Optimiss, a firm that concentrates on the retention and promotion of women throughout business.
Over in Sydney we had our ear to the ground and took away the following learnings:
What you say, how you say it, how you look is really important. Just look at powerful and famous people of influence – they meticulously craft their personal brand and stick to it religiously. And if you want to distil what makes a brand, it can be broken down into the following: Behaviour, Presentation, and Communication.
In order to build a better brand there are a number of things you need to know (or be mindful of). These include:
 Your top three personal strengths and talents.
Also think about your core area of expertise, as you'll need to be prepared to demonstrate the value and experience you can deliver. What is it that you can do better than others?
Be clear who exactly you are targeting, and think about what they need to hear.
Look out for your brand and be prepared to manage conversations about yourself – you need to control how the world sees you. Consider what you want people to say about you, and help this along by being consistent in your messaging.
And finally, always search for ways you can actively build and grow your brand.
You can follow Kate on Twitter @Optimiss_Sydney  https://twitter.com/Optimiss_Sydney