It's the digital event of the year that everyone's been talking about and recommending – so how do you make the most of it? Here's 7 ways you can maximise every avenue of opportunity the Big Ideas Summit has in store.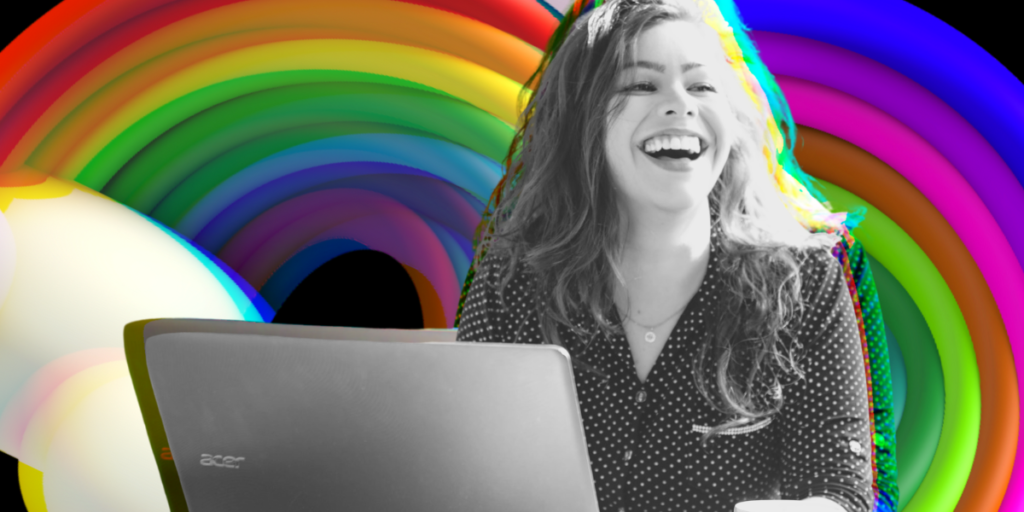 ---
You all know what we're talking about when we describe this. You registered for the biggest procurement event of the year; the one that every industry expert out there says you simply can't miss. You're determined to get the most out of it.
But it's virtual. Your day is still packed with meetings. You plan to login from home (with all the distractions that come with it.) And your to-do list is a hundred items long.
You're afraid that this crucial professional development opportunity might pass you by … But not this year. You deserve this opportunity – and want to make the most of it.
For anyone out there who has ever felt a little intimidated by events, this year's online Big Ideas Summit will provide you with unparalleled (and many would say, easier!) opportunities to learn, grow and network. But it will also be different.
Over 1,100 of your peers have signed up alongside you. We have an action-packed agenda including sessions on  how to think the unthinkable, understand the new risk landscape, protect your career and much more. 
To get the most out of the event, you need to prepare. But don't worry, the prep is quick and easy.
Here's how to get the most out of Big Ideas 2020:  
1. Register for the Event
Once you've registered (if you haven't, do so here), you'll receive an email inviting you to the Event Hub. To accept this invitation, you'll need to click on the link and enter your first and last name, and email address you registered with. You'll then receive an event code, which you can use to enter the event (note that this code is only valid for 24 hours).
2. Block off your calendar
Let your team, boss, family and internal stakeholders know what you're up to. The best way to benefit from the conference is to give it your time and attention.
3. Explore  the Event Hub
You'll find all of our great sessions in the Event Hub. Each session has its own unique link, and when you click it, it will open a new viewing screen on your browser (or phone/tablet etc.). Take time to review the sessions in advance to ensure you don't miss the one you most want to attend. 
4. Partner networking
Within the Event Hub, there are also Partner Virtual booths. These information-rich booths enable you to network and get to know our partners (online!)
Simply click the booths to enter. 
5. Live networking sessions
There are 2 live 20-minute facilitated networking sessions, to cover all of your networking needs.
6. Share ideas and ask questions
Have you ever had a burning question during a presentation, only to have forgotten it by the time the session ended? Cue another benefit of a digital event! This year, you'll be able to comment on each session while it's happening, so you never forget a question or forgo an opportunity to have your say. 
7. Bring it home
Okay, this is more of a post-event action. Take notes, share ideas and make a concrete plan to bring your learnings back home.
And as always, we'll be with you every step of the way. If at any point you need any help, reach out to [email protected]
This year, we need more Big Ideas more than ever. We can't wait to see all of your virtual smiling faces and help you dream big.