Supply chains across America are facing up to six months' disruption after 29 ports on the US West Coast, including the two busiest ports in the country, were partially shutdown over the weekend.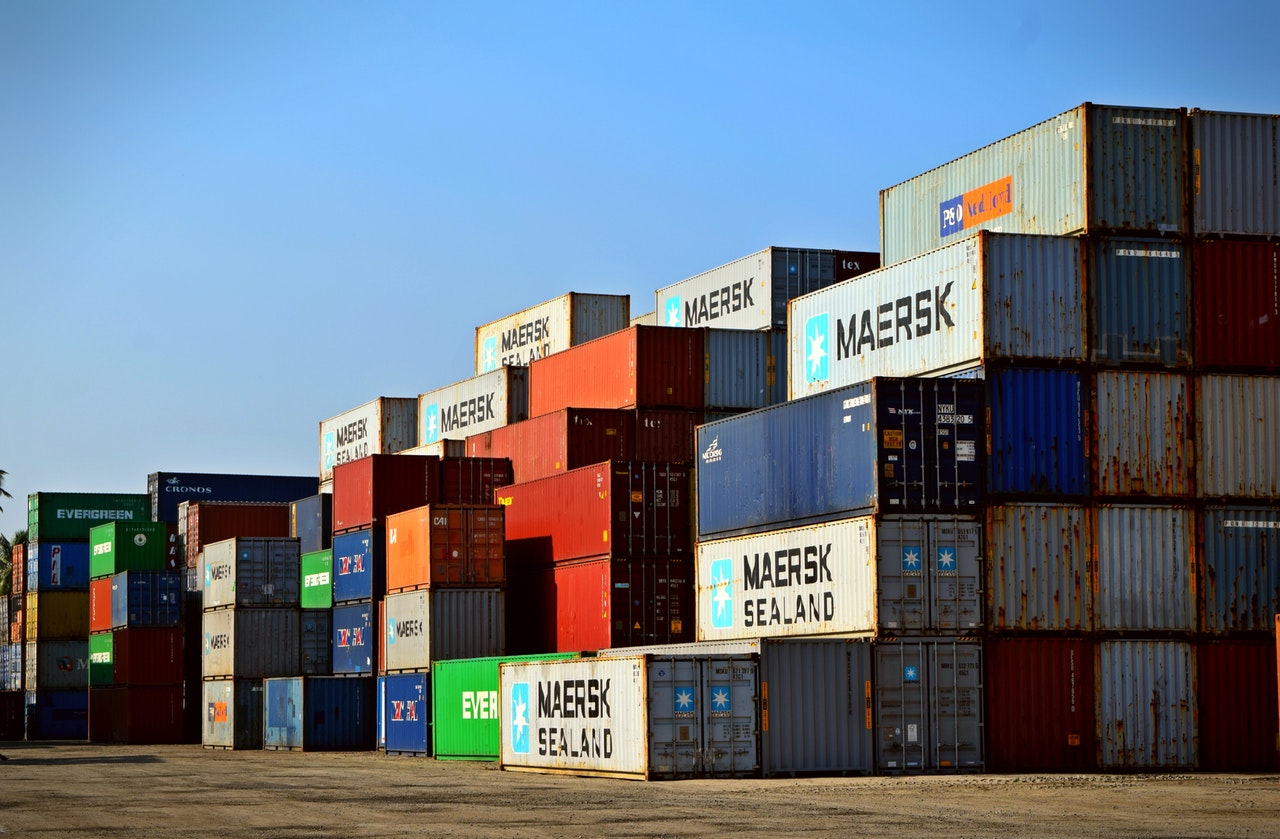 An on-going dispute between the Pacific Maritime Authority (PMA) and the International Longshore and Warehouse Union (ILWU) over contracts and working conditions, has led to major delays in the loading and unloading of cargo.
The disruption reached its peak on Sunday morning, with approximately 34 container ships anchored along the Californian coast waiting for access to the ports of Los Angeles and Long Beach.
Labour Dispute
The PMA and ILWU have been locked in contract negotiations since the end of June last year, when the previous contract ended.
Unfortunately, relations between the two parties have soured, with the PMA accusing the ILWU of a deliberate slow-down of work in recent months, something that the ILWU has attributed to changes in practices by the shipping companies. With neither side willing to back down, negotiations have stalled.
In response to the slow-down, the PMA took the decision to suspend port operations for six weekend and holiday days in February, stating that they were unwilling to pay the high overtime rates for weekends and holidays when productivity was so low.
With conservative estimates placing the cost to the US economy at $2 billion per day, President Obama has sent Labour Secretary, Tom Perez, to get negotiations back on track and a deal in place.
Supply Chain Pressures
However, even if a deal is agreed soon, it could take anywhere between two and six months for port activities to return to normal levels. This would then lead to a far greater impact on supply chains already experiencing severe delays to deliveries of a wide range of goods, including agricultural produce, car parts and clothing.
Exports of fresh produce to Asia have been heavily impacted, with many US suppliers now looking to domestic markets for sales as other customers cancel orders. There are also concerns that many retailers will be unable to stock spring clothing lines, leading to lower incomes over March and April.
In the car industry, both Nissan and Toyota have been forced to airfreight parts for US manufacturing operations due to the disruptions. Honda has also confirmed a slow-down in US production due to shortages of parts normally shipped from Asia to the West Coast.
Lack of contingency
There are concerns that many of the companies affected don't have the necessary contingency plans in place to mitigate the risks of the disruptions. It is felt that many were unprepared for the dispute to last as long as it has and that it has left companies exposed to the delays.
Although some companies like Nissan and Toyota have been able to take steps to mitigate the disruption by using other transportation methods, others have not been able to act in the same way, compounding the delays in the supply chain.
One high-profile victim of the dispute is McDonalds. As Procurious reported earlier this year, the disruption at the coastal ports lead to shortages in produce exports and rationing of fries in Japan. This was a contributing factor to the company's first full-year loss in the region in 11 years.
For more on this story, follow these links:
http://www.supplychaindigital.com/supplychainmanagement/3831/What-happens-if-the-US-ports-keep-closing
http://www.usatoday.com/story/money/cars/2015/02/14/asian-automakers-parts-cars-port-strike/23380041/
http://www.ft.com/cms/s/0/2be1ed0a-b23a-11e4-80af-00144feab7de.html#axzz3Ru37cVTq
Read on for the other procurement and supply chain stories making the headlines.
Heathrow Airport procurement director offered exec committee place if he 'reshaped' function
Ian Ballentine, procurement director at Heathrow Airport, was offered a seat on the executive committee if he could "reshape" the function within a year of joining the firm.
Ballentine joined the firm in November 2012, and in late 2013 he joined the committee. He said: "I took the job here because the previous chief exec said: 'I need someone to come on board and really reshape procurement for what I think it can become in an organisation, and if within a year you can demonstrate you can do that then I will give you a place on the board'."
Ballentine started out in charge of procurement for the operations division of Heathrow, but following his success his role was widened to include the remaining IT and construction divisions in a new merged function. His work revolved around changing perceptions of procurement as being "bureaucratic", "slowing things down and not adding value" to "really demonstrating the savings off the bottom line".
Read more at Supply Management 
Food chain is an easy target for criminals, says safety chief Alan Reilly
Food fraud is still seen as an easy target for criminals and the authorities are not organised enough to tackle the criminals, the outgoing Food Safety Authority of Ireland(FSAI) chief executive Alan Reilly has said.

Prof Reilly said food companies must have a threat assessment procedure in place to identify where the food supply chain could be vulnerable to fraud.

"The longer that food chain, the more things that could go wrong and the more opportunities for criminals to get in and do things like food substitution and animal species substitution, to bulk out products, to dilute down high-value products like olive oil and so on," he said.

"The food chain is still seen as an easy target for criminals. There is big money to be made in food fraud and at the present moment I don't think we are organised enough to tackle some of the criminals out there. It does need co-operation across all the agencies of the State, gardaí, customers and the food regulators have to work together to tackle the problem."
Read more at The Irish Times
BT's 'near-monopoly' on rollout of rural broadband sparks concerns
Plans to put a publicly-funded £45.5million superfast broadband contract on to the open market were abandoned after BT refused to bid and left only two potential bidders, a leading member of the project team has revealed.
Commissioning group Connecting Devon and Somerset had said last year it would launch a tender process which would take coverage up to 95 per cent of all properties.
A previous £94 million contract with BT only promised that 90 per cent of businesses and residents across the two counties would see data transfer speeds increased by 2016.
Read more at Western Morning News
Church charity to research FTSE 100 supply chain slavery links 
A church-based charity is to lead research aimed at uncovering potential links between human trafficking and the supply chains of FTSE 100 companies.
The study by Us, with the help of Finance Against Trafficking, Ecumenical Council for Corporate Responsibility (ECCR), and Rathbone Greenbank Investments, is motivated by concerns the companies may inadvertently become involved in human trafficking through links with suppliers around the world.
Rachel Parry, global relations director for Us, said: "We want to see FTSE 100 companies better informed to help them ensure there is as little risk as possible that their supply chain is somehow touched by the traffickers' trade."
Read more at Supply Management 
Supermarkets should encourage small suppliers, not bully them
The news that the grocery industry watchdog is investigating Tesco over its alleged mistreatment of suppliers is unlikely to have shocked many. Supermarkets aren't renowned for treating their suppliers well – particularly those small businesses that don't have the muscle to put up a fight against unfair contracts and late payments. And as margins shrink in the groceries sector, the supply chain represents an obvious target. The insolvency specialist Begbies Traynor reckons as many as 100 food and drink manufacturers could go bust this year because of the supermarket price war.
The irony is that all the evidence suggests consumers are looking for more choice in their supermarket shopping – not ever more brands of washing powder or baked beans, but new products and new product categories. The supermarkets need more innovative smaller suppliers offering artisanal products, not fewer, yet their behaviour is driving firms out of business.
Research sponsored by the online grocer Ocado underlines the point. Its poll of shoppers, conducted by YouGov, found that 38 per cent actively seek out small label products when they're in the supermarket and that 51 per cent rely on their supermarket to introduce them to new products. A third said they were more likely to shop in a supermarket they believe is supportive of smaller businesses.
Read more at The Independent
Kimberly-Clark names SVP global supply chain
Kimberly-Clark Corporation has appointed Sandra MacQuillan, 48, to the newly created position of SVP, Global Supply Chain. MacQuillan joins K-C from Mars Inc., where she served as Global Vice President, Supply Chain for Global Petcare. She will be joining K-C in the second quarter.
With her appointment, MacQuillan will have global responsibilities for procurement, transportation, continuous improvement, sustainability, and quality, safety and regulatory operations. Labor relations and workforce issues across product supply will also be coordinated at a global level. She will also lead the company's Global Supply Chain Council, which will be comprised of supply chain leaders from across the globe, and will build the next generation of supply chain capability at the company. She will report to Thomas J. Falk, chairman and CEO, and become a member of K-C's global senior leadership team.
Read more at Consumer Goods Technology