2017's Trafficking in Persons report highlights China as one of the worst global offenders of human trafficking. How does this impact your supply chain decisions?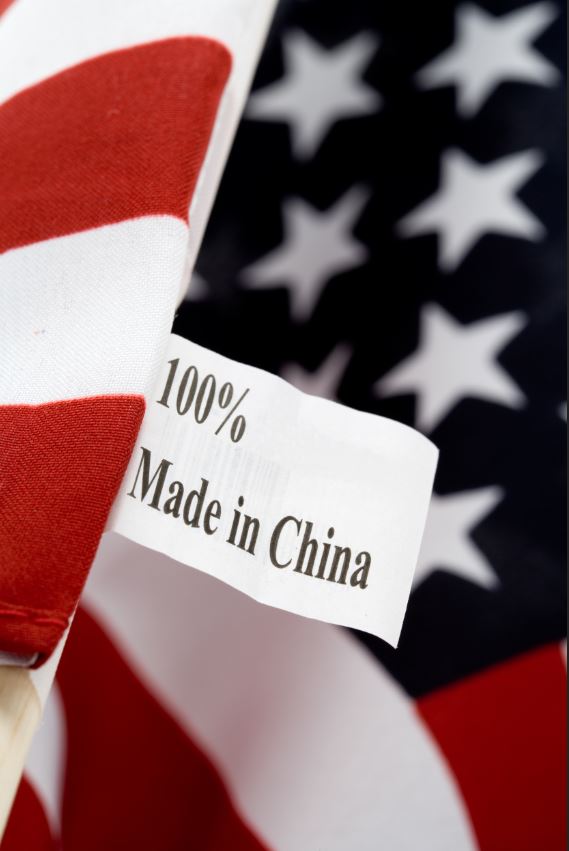 The U.S.  government revealed details of its annual Trafficking in Persons (TIP) report last week. The report is the government's principal diplomatic tool to engage foreign governments on human trafficking.  Rex W. Tillerson, Secretary of State said this year's report "highlights the successes achieved and the remaining challenges before us on this important global issue."
The U.S department of state assigns each country to one of three tiers (Tier 1 being the best and Tier 3, the worst) based on their government's efforts to acknowledge, combat and prosecute instances of human trafficking. Countries must consistently demonstrate improvement in these areas to maintain the highest ranking and avoid demotion.
Myanmar, for example, was one of the countries to be upgraded to Tier 2, following its efforts to reduce child recruitment for the military.
But the most controversial decision this year was China's demotion to Tier 3, where it will join the likes of Iran, North Korea, Russia and Venezuela.
"China was downgraded to Tier 3 status in this year's report in part because it has not taken serious steps to end its own complicity in trafficking, including forced laborers from North Korea that are located in China," Tillerson said as he presented the report.
The demotion marks the first time that  the Trump administration has publicly criticised Beijing's human rights record, and it prompted an unsurpringly frosty response from the Chinese, "The government's determination in fighting human trafficking is unwavering and outcomes are there for all to see," spokesman Lu Kang said. "China firmly opposes the US' irresponsible remarks on other countries' fight against human trafficking, based on its domestic laws."
How Will This Impact China And Global Supply Chains?
There are a number of things to consider if your global supply chain extends to China or other countries ranked in Tier 3.
The U.S may consider imposing sanctions that limit access to US and international aid. Congressman Chris Smith said  "Hopefully, the new tier ranking coupled with robust diplomacy—including the imposition of sanctions authorised under Tier 3—will lead to systemic reforms that will save women and children's lives and ensure that Chinese exports are not made with slave labor."  Whilst such sanctions have often been waived in the past, it would come as no surprise if Trump decided to break with tradition. Indeed, given his vocal criticism of Chinese trade, he will be under some pressure to impose consequences.  It has been reported this week that Trump is considering trade actions against Beijing including tariffs on steel imports.
Suppliers operating in newly placed tier 3 countries will, appropriately, be under increased preasure to audit their supply chains. If you're sourcing in China, it's entirely plausible that you're complicit in trafficking or forced labour.  With supply chains facing extra scruntiny, it would be prudent for organisations sourcing in China to have accurate information at their fingertips. Make sure you know who you are sourcing from, what's going on behind the scenes of your product and make detailed lists of every farm, vessel or facility to which you are connected.
China's demotion might prompt organisations to stop sourcing in China altogether. Will  "Made in China" labels deter consumers who want to avoid supporting slave labour and traffcking? Changing suppliers, particularly when it's to a new country,  is time-consuming and expensive. This will be the greatest concern for procurement and supply chain pros.
You can download the TIP Report in full here. 
What do you think about China's demotion in this year's Trafficking in Persons Report? Productive or provocative? Should President Trump impose sanctions on China? Let us know what you think in the comments below. 
In other procurement news this week….
Will Supermarkets Go Uber On Us?
Britain's major supermarkets are testing 'peak time' pricing allowing grocers to raise or cut items based on demand
Tesco, Morrisons and Mark & Spencer are running trials of electronic labels which allow them to change prices at the click of a button
Retail experts say this could spell the end of fixed prices for consumer goods and services within five years, to be replaced by an Uber-style pricing revolution
Morrisons said its trial was in the "early stages" and it had not yet decided whether to roll it out across the country
Read more on International Business Times.
Apple Is Moving Its Supply Chain Towards Green Energy
Two years ago, Apple embarked on an ambitious plan to help its biggest suppliers switch to clean power sources. As of early June, the tech giant has managed to get eight partners on board
According to the tech giant's latest update on its progress toward environmental goals, integrated circuit packaging maker Ibiden will be the first partner in Japan to power its Apple-related operations completely with renewable energy
Apple's $1.5 billion green bond issued in February 2016 is still the largest issued by any U.S. technology company
Read more on Green Biz.
AI that can read minds 
CMU scientists have been working on is a system that can apparently read complex thoughts based on brain scans, possibly even interpreting complete sentences
Using a smart algorithm, the team could discern what was being thought about at any given time — and even the order of a particular sentence
After training the algorithm on 239 of the 240 sentences and their corresponding brain scans, the researchers were able to predict the final sentence based only on the brain data
Read more on Digital Trends