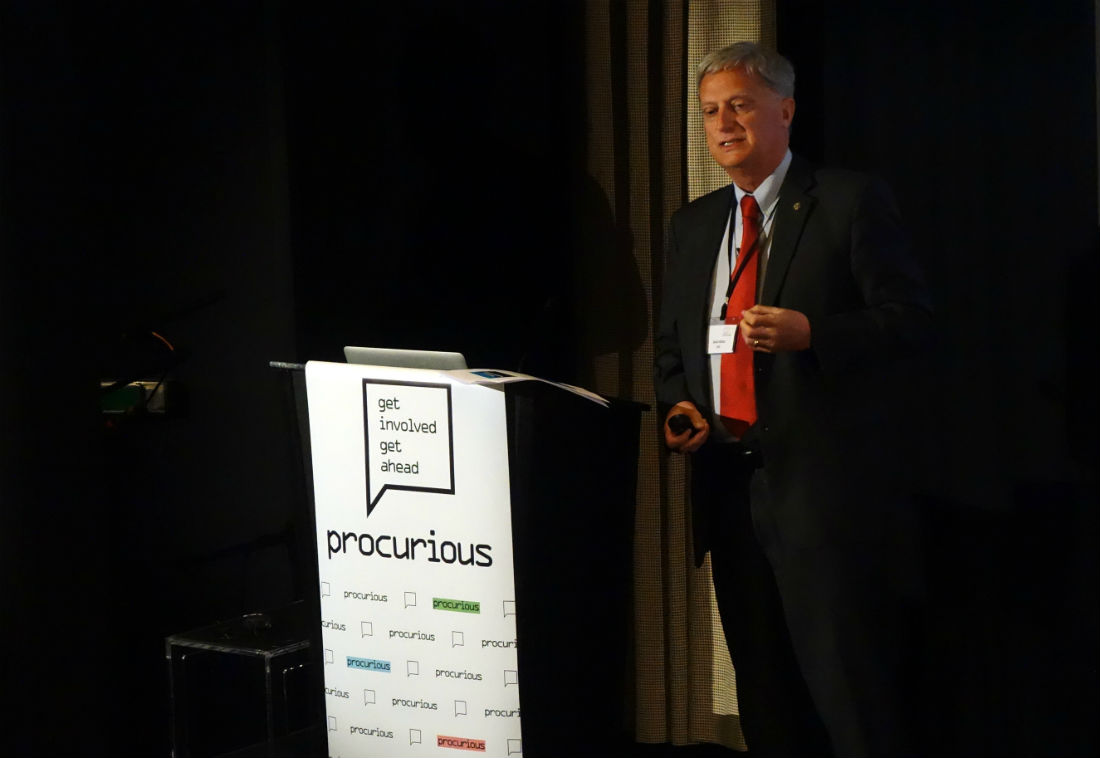 David Noble, Group Chief Executive of The Chartered Institute of Procurement & Supply (CIPS) took the stage at the Big Ideas Summit to shift a few paradigms.
Every organisation relies on buying things to run their business and as buyer you're in an extremely powerful position. But because buyers often operate behind the scenes, many people aren't aware of procurement and supply as a career choice.
CIPS is not just UK-based. The membership spans the globe. You can find Institute members in 150 different countries. It brings everyone together to share news and ideas through member events, networking opportunities and discussion forums.
The profession is not just all male. Half of the 114,000-strong community worldwide  is female. At a student level Singapore now has more of a female skew than male.
At CIPS nearly half the senior staff and board is female.
The membership was primarily seen as kindergarten – now this may have been true maybe 20 years prior, but things have changed.
We are in a sea change.
David says that we are in a sea change, therefore we must understand our business environment and what the Institute is doing about it.
Only 1/3 of CEO's believe P&S professionals are ready for the strategic challenges ahead.
CIPS has set about doing work to define the future profession. And it is clear from the results of its survey that the profession has come-of age. Now it's time to 'raise your game and raise your voice,' to ensure that procurement becomes pivotal to organisational success and value delivery, with a key role to play at the highest levels.
Let's start selling this profession better by becoming the story tellers of our success.
Top buyers are in huge demand around the world and can achieve extremely high positions within companies.
Driving value is like driving change. To drive change is never easy so you need to persevere, and have dogged determination. You are able to add value not just from cost reductions, but also from the innovation and creativity you can bring to the role. And because of procurement's involvement across the whole value chain, you could not find any function with such a unique position in any organisation.