The Hackett Group's, Nic Walden, explains how to improve your ROI through engaging and clear communication.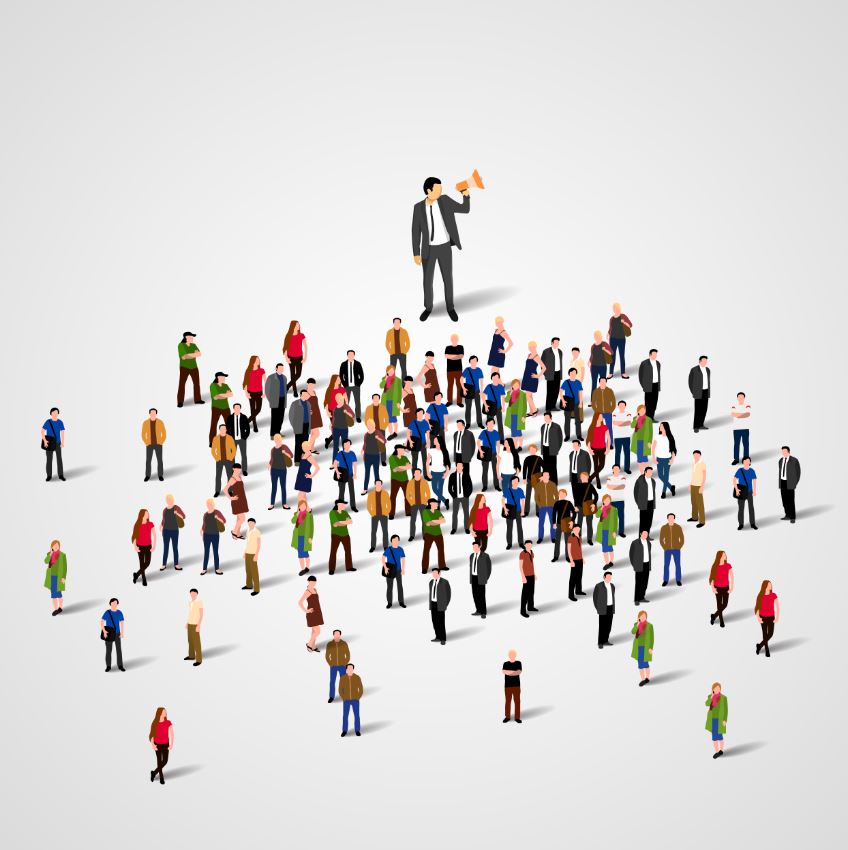 Most stakeholders say that consistent delivery of core services is the principal requirement to consider procurement as a trusted advisor. Although many organisations are capable of filling this role, most are still viewed by internal customers as sourcing experts (i.e., focused on negotiation and supplier selection), or worse, as gatekeepers or simply administrators. In fact, only 29 per cent of procurement organisations are viewed as valued business partners by key stakeholders.
Does It Matter? Absolutely!
Analysis of Hackett benchmarks shows as much as a 2.5X ROI can be achieved from elevating the role of procurement, and aligning the goals and expectations of procurement teams to that of the business. That's a hefty bump in savings or broader value terms in anyone's language.

At Hackett we measure ROI as total cost reduction and avoidance divided by the cost of the function. As an example, professional sourcing teams can deliver strong savings performance when looking at percentage terms only, but when compared to the level of resource investment (i.e., ROI), they come up short.
Why Leave Money On The Table?
Let's assume we have the capabilities to operate at a higher level (closing the capability gap is itself another discussion). One reason for misalignment is that procurement teams struggle to communicate their capabilities. Ineffective communication with internal customers, suppliers, and colleagues also causes confusion, delay, or leads to incorrect assumptions of what procurement can and cannot offer. With this in mind, Procurement teams face three main challenges to elevate their role:
Perceptions on historical performance cause resistance to change.
Internal customers are unaware of what procurement can offer.
Undergoing a major transformation results in confusion and inconsistencies.
The result is that successful procurement teams go to great lengths to build a compelling brand image, supported by a well-defined vision, services that meet or exceed expectations, and a formal measurement program to ensure ongoing improvement. If these steps are not taken, procurement groups can plateau in operational efficiency and effectiveness despite having the capabilities to operate at a much higher level.
Launching a New Procurement Brand
Defining a brand is an important concept for procurement because it makes their purpose and identity more comprehensible for stakeholders. The Hackett Group has outlined four major activities (understand, define, create, engage) that make up a successful brand transformation, supported by ongoing internal input. Everyone has a role to play in communicating and utilizing procurement's new brand for effect: leadership, sourcing, buying, and operational teams.

Understand what is most important to internal customers and stakeholders
The brand should highlight procurement's desire to support stakeholders and its ability to act as a valued business partner. This means having a solid understanding of what is important to stakeholders. For example, they might want more help defining requirements, to run credible and achievable projects, to manage difficult supplier conversations, to bring new products to market faster, or reporting. Most often, they just want procurement to excel at delivering core services.
Define procurement's brand-management strategy
This is the time to clearly develop a clear vision and simple set of guiding principles to communicate goals, followed by defining procurement's roles and responsibilities, and to make this information easily accessible to procurement and its stakeholders.
Other activities include:
Delineate the services that procurement provides to internal customers; ensure these align to their needs and requirements. Take this opportunity to de-prioritize or reshape what is not valued.
Provide clear definitions of the activities and tasks performed for each support service, along with the service levels provided (e.g., meeting frequency, cycle time, error rates).
Determine which business segments and departments that procurement can support.
Match staff and skill sets to procurement's services.
Create marketing materials and share initial communications
Now we match the desired stakeholder experience with procurement's future behaviors. Since people respond differently to various methods of communication, consider creating an "omnichannel", personalized stakeholder experience to allow broad access to the procurement process and enable the ability to buy/pay from all locations and get real-time information. Common activities include:
Develop a new brand identity, including a name, mission statement, a set of values and goals, and even a logo if desired.
Determine the way communication with internal customers and stakeholders will be handled, such as email, phone, in-person support, chat or robotic tools.
Deploy an intranet portal that lets internal customers communicate with procurement and conduct self-service activities. Consider setting up a similar site for suppliers.
Develop marketing materials for various stakeholder groups, making certain that overall messaging is consistent.
Define and document any related changes to the organization, such as new employee titles.
Engage and continually communicate with all stakeholders
Multiple channels of communication should always be open for both internal customers and suppliers to reach out, get questions answered, or further develop relationships. There are various ways to engage with stakeholders, not all of which make sense for every company. Some of these activities include:
Face-to-face road shows with business executives, such as ongoing conference calls or one-on-one calls
Face-to-face road shows with middle management / operations followed by regular calls to ensure procurement is meeting objectives
Regular emails that include policy updates and metrics showcasing procurement performance
Nic Walden, Director Procurement and P2P Advisor, The Hackett Group works continuously with senior executives of the world's leading companies to provide top performance insight, research and networking.  Nic is a regular speaker at conference events and a regular contributor to social media and online blogs.
Learn more about Hackett's Procurement Executive Advisory Program