Turn on the auto-reply, pack your suitcase and strap yourselves in – it's #procurement conference season.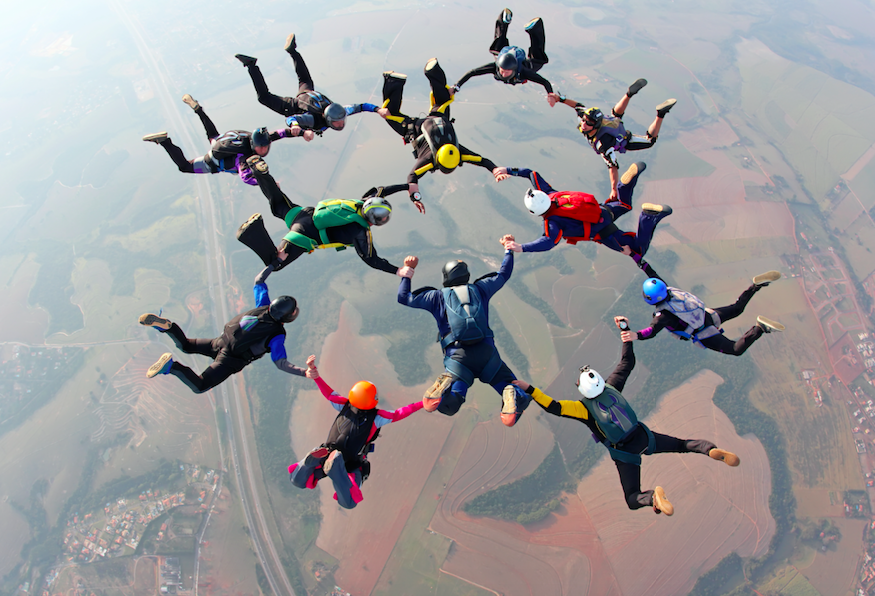 Why are so many great conferences packed into the same few weeks of the year? Yes, the weather is usually reliable, but having successive (or even overlapping) conferences forces procurement pros to pick and choose carefully. And your conference budget isn't the only issue here – simply finding the time to step out of the office for more than one multi-day event (plus travel) can be very challenging.
Let's have a look at some of the big events in your region.
EUROPE
Amsterdam, 23-25 April
SAP Ariba's biggest event in Europe will be packed with interactive presentations and workshops, and offers the chance to meet some of the real thought-leaders and technical wizards from SAP Ariba itself (not just salespeople!). The agenda reflects SAP Ariba's ongoing theme for the year, Procure with Purpose.
Procurious will be there! Don't miss the Diversity and Leadership panel session featuring Procurious Founder Tania Seary talking about how procurement professionals can leverage our uniquely human qualities in the world of Industry 4.0, and the critical importance of supplier diversity for the future of procurement.
Related articles on #ProcurewithPurpose:
How Your Network Can Turbocharge Procurement – SAP Ariba President Barry Padgett
Exploding the 4 Social Enterprise Myths
Supplier Diversity? I Don't Have Time For That!
… and be sure to sign up for our upcoming #ProcurewithPurpose webinar on Modern Slavery.
London, 26 April
You didn't think we would forget to mention our very own flagship event? The Big Ideas Summit is an innovative, digitally led event with a small audience of 50 or so procurement influencers in the room, and hundreds of Digital Delegates interacting online. So, while you might not get a chance to attend in person, be sure to click the link above and register as a Digital Delegate to receive a treasure-trove of content and videos from the Summit.
Speakers include legendary IBM CPO Bob Murphy, ISM CEO Tom Derry, risk-taking and decision-making expert Caspar Berry, futurist and business-builder Sophie Hackford, futurist and urbanist Greg Lindsay, security expert Justin Crump and a whole host of procurement gurus from some of the biggest brands in the profession.
Related articles on #BigIdeas2018:
How to Prepare For Post-Brexit Procurement In The Dark
6 Critical Skills You Need If You Want To Succeed In A Digital World
IBM CPO: You're Finished If You Think You've Finished!
How to Turn Your Procurement Team into a Cracking Intelligence-Gathering Organisation
4 Ways to Engineer Serendipity in Your Workplace
Don't forget to register! https://www.procurious.com/big-ideas-summit-digital-delegates
ASIA-PACIFIC
The 11th Annual Asia-Pacific CPO Forum
Melbourne, 1-2 May
The Faculty CPO Forum attracts the top CPOs from all across the region, but funnily enough, this event isn't all that focused on procurement. Instead, the agenda is packed with big-picture thinking, with futurists, experts on disruption, sports stars, diplomacy and trade experts, and others all contributing to a thought-leadership extravaganza that has delighted delegates for over 10 years now. Includes the announcement of the 2018 Asia-Pacific CPO of the Year.
Procurious will be there! Be sure to keep an eye on the Twitter hashtag #CPOForum18 for blog articles and a running update from the 2-day event.
Related articles on #CPOForum18:
4 Things Supply Managers Need To Know About China's Belt And Road
4 Things CFOs Really Want From Procurement
USA
Nashville, 6-9 May
If you haven't been to ISM's massive annual conference before, we can't stress enough how BIG this event is. With an action-packed agenda featuring no less than 100 educational sessions to choose from, it's vital that attendees arrive in Nashville with a plan.
Don't miss out on seeing Huffington Post founder Arianna Huffington on stage, along with two giants of the U.S. Intelligence Community, General Keith Alexander and John Brennan. Keynotes aside, ISM2018 offers fascinating Signature Sessions, Learning Tracks, an Emerging Professionals Experience (featuring the inspirational 30 Under 30 Supply Chain Stars), and more.
Articles related to #ISM2018:
Navigating the World's Largest Procurement Conference
30 Under 30 Stars Prove This Enduring Stigma Is Disappearing From the Profession
Other major events on the procurement conference calendar:
Copenhagen, 16-18 April
Las Vegas, 24-26 April
Featuring a keynote from Stephen J. Dubner, award-winner co-author of Freakonomics.
San Francisco, 6-9 May
Interestingly, Coupa Inspire is going head-to-head with ISM2018 this year with their event being held on 6-9 May in San Francisco. It's another big one, with 100+ sessions and 8 keynotes including the Terminator himself, Arnold Schwarzenegger!
New York, 17-18 May
Know of any other major conferences (in April or May) that should be added to this list? Let us know in the comments! You might also want to check out Spend Matters' conference recommendations.