The world is in dire need of a 21st century William Wilberforce to realign the corporate moral compass on this increasingly pressing issue of modern-day slavery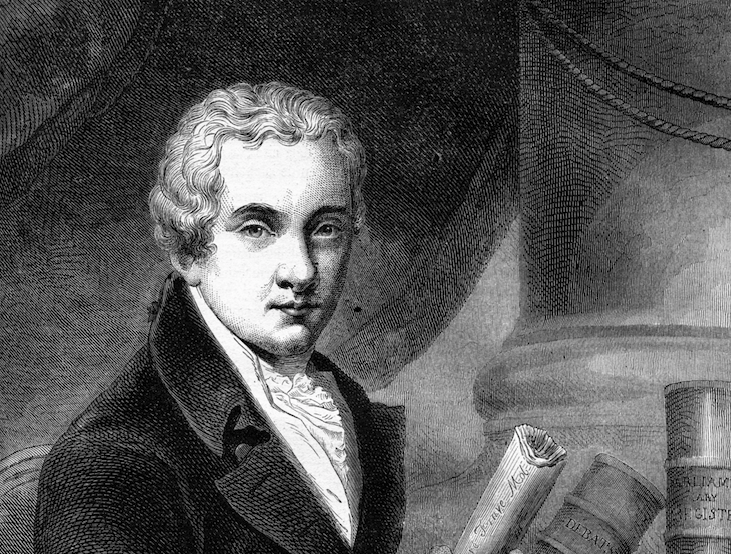 In the early 1800s, the politician and social reformer William Wilberforce famously spearheaded the movement to abolish slavery. His campaign was long and hard-fought, beginning in 1787 with the Committee for the Abolition of the Slave Trade and culminating in 1833 when the House of Commons passed the Slavery Abolition Act.
Wilberforce, by this stage, was in poor health and died just three days after seeing his life's work pay off. But he had achieved what he set out to – slavery was effectively wiped out across most of the British Empire.
Modern Slavery Today
There are more than 30 million forced labourers around the world today.
Now, nearly 200 years later, I can imagine Wilberforce turning in his grave at the prevalence of modern slavery in today's supply chains and the thought of all he worked for being undone.
According to the International Labour Organisation, there are more than 30 million forced labourers around the, with recent high-profile cases uncovered in almost every industry – from indentured servitude in commercial fishing near New Zealand to child labourers in the cocoa and coffee industries in Latin America and Africa.
Closely analysing suppliers and, perhaps even more importantly – where businesses tend to source their components or raw materials, can reveal alarming and eye-opening results.
A construction company, for example, might discover it is using iron from China, where the industry is poorly regulated and there is a high probability of forced labour.
A search for women's shirts in Malaysia could reveal cotton sourced from Mali, another potentially problematic region in terms of labour practices.
As with so many areas of modern life, it feels like we're forgetting the lessons we should have learned from history – to the point that we're in dire need of a 21st century Wilberforce to realign the corporate moral compass on this increasingly pressing issue.
Procurement pros should take center stage on tackling modern slavery
Procurement has a crucial role to play in the fight against modern slavery. These issues allow procurement to move away from the "back office" and take centre stage.
Previously mundane tasks such as supplier screening actually turn out to be critical in helping a company stamp out the scourge of poor labour practices, indentured workforce and poor working conditions, whether in Bangladesh or the UK – where recently arrived immigrants are working for less than a minimum wage.
More than a third of UK businesses are still failing to combat modern slavery, according to the latest CIPS survey.
The EU recorded the largest increase in slavery of any region worldwide (according to research by British analytics firm Verisk Maplecroft) with 20 of its 28 states reporting higher levels of slavery than they did in 2016.
There is clearly still more work to be done.
Who should step forward and become the new William Wilberforce?
Another Parliamentarian?
A leader with deep religious beliefs?
NGOs?
Pressure groups who can organise boycotts?
Brand attacks might ignite fleeting moments of righteous social media outrage, but society needs to dig a lot deeper to effect lasting change. You can boycott your local shop but that won't impact a large buyer of steel or soybeans.
You have to persuade companies that it's not just the right thing to do but that it's also better business.
My view is the CPOs of the largest companies are best placed to start solving this problem. Collectively, the Global 2000 spend $12 trillion on goods and services annually so by tying their purchases to purposes, these companies can ensure they provide fair labour practices across their supply chain.
Now is the time for a coalition of well-intentioned and influential businesses to come together and become a modern-day Wilberforce that can stamp slavery out for good.
Procure with Purpose
Procurious have partnered with SAP Ariba to create a global online group – Procure with Purpose.
Through Procure with Purpose, we're shining a light on the biggest issues – from Modern Slavery; to Minority Owned Business; and from Social Enterprises; to Environmental Sustainability.
Click here to enroll and gain access to  all future Procure with Purpose events including exclusive content, online events and regular webinars.