David Hearn, former CPO Indirect Procurement at Kaiser Permanente, Sun Microsystems and Juniper Networks, talks to Procurious about how Coupa's latest product releases (Coupa R15) deliver more value to businesses.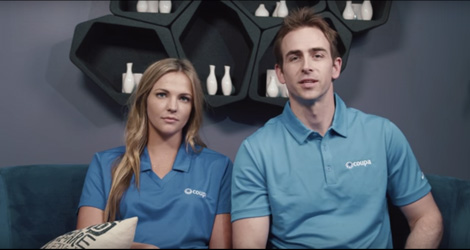 One of the benefits of being a leader in cloud-based spend management solutions is that you can push innovative enhancements to customers rapidly and efficiently. Coupa does so three times per year, with each release being something of an event as customers eagerly await the latest improvements to the platform.
We're talking with Indirect Procurement guru David Hearn about which of the more than 45 new features he's most excited about in Coupa Release 15.
Hyperlocalised Languages and Suggest-A-Translation™ (Patent Pending)
People access Coupa in over 100 countries and more than 20 different languages. Coupa has recognised that their customers have unique language requirements, and also that every organisation has a business language of its own. Hyperlocalised Languages allows customers to modify any of Coupa's 20+ languages for their own purposes, with changes limited to their organisation only and not impacting other customers. Coupa also added Suggest-A-Translation to collect end-user translation suggestions and route to the customer administrator for real-time updates. This personalises the cloud platform in ways never before seen in this industry and is a key reason for the patent pending status.
David says: "The hyperlocalised language feature helps all users of the platform feel included in the management of the tool which is a huge benefit to getting 100% adoption. Language is important, and if an employee in Japan (for example) thinks that an on-screen word doesn't fit their organisation's business vocabulary, they can simply suggest a change to better suit their local business needs."
Unified Platform Innovations and Enhanced Analytics:
Coupa has updated its sourcing recommendations engine to add real-time monitoring expenses, along with a new supplier risk recommendations engine, an inventory trends dashboard and enhanced embedded analytics functionality that adds more visibility and control. The platform embraces 'suite synergy', which means applications are fully unified, and the user experience improves with the use of multiple applications.
David says: "I can't stress enough the importance of having everything seamless on one platform. Having the Coupa platform provide recommendations across all the ways an employee spends money is a game changer. The entire end-to-end process is electronically sharing data and pro-actively prompting procurement teams with new ideas for better sourcing. This enables those teams to focus on being strategic – and that's a huge value. These latest updates help companies be more agile and make decisions faster".
Contract Collaboration
Contract Collaboration is a new Coupa application that brings real-time authoring to contracts and extends Coupa Contract Lifecycle Management. It removes the need to use Microsoft Word for redlining documents passed around via email. The new application provides automatic versioning, captures key terms and conditions and transfers them electronically into the ordering system.
David says: "For as long as I've been a CPO, we've struggled with the entire lifecycle management of contracts. This latest application from Coupa captures the upfront authoring collaboration and links it to the actual transaction – no one has done this before in a unified suite that captures all spending from expenses, to invoices, to requisitions. There's no longer a need to manually input the contracts terms and conditions into the system; it auto-fills the whole process. It frees up time to focus on better sourcing instead of clerical duties. It also reduces the risk of contract errors."
Check out Coupa's great video on Contract Collaboration (watch for the procurement professional smashing up his keyboard in frustration at Microsoft Word). 
InvoiceSmash
While we're talking about smashing things, Coupa InvoiceSmash enables suppliers to automatically parse emailed PDF invoices so details are auto-filled into Coupa. One of the most exciting aspects of this product is its machine learning, which ensures the same mistake won't be made twice and minimises the need for human intervention. The application is currently available in an early access program.
David says: "No one wants to use their limited headcount budget to fund clerical duties of manually entering data from invoices.  It's archaic. Many have tried using OCR for invoice processing, but this is expensive and the human review and rework on invoices is extensive. InvoiceSmash automates this mundane data entry through accurate digital data extraction and means companies can remove most of their clerical team members and re-invest back into the business."
Coupa released a clever parody video showing AP and AR professionals on the couch with a relationship counselor – their "marriage" can only be saved by InvoiceSmash.
And much more in Coupa R15:
For the full list of R15 updates, visit http://www.coupa.com/newsworthy/press-releases/release-15/