To the cloud! Coupa acquires InvoiceSmash to drive B2B commerce transformation.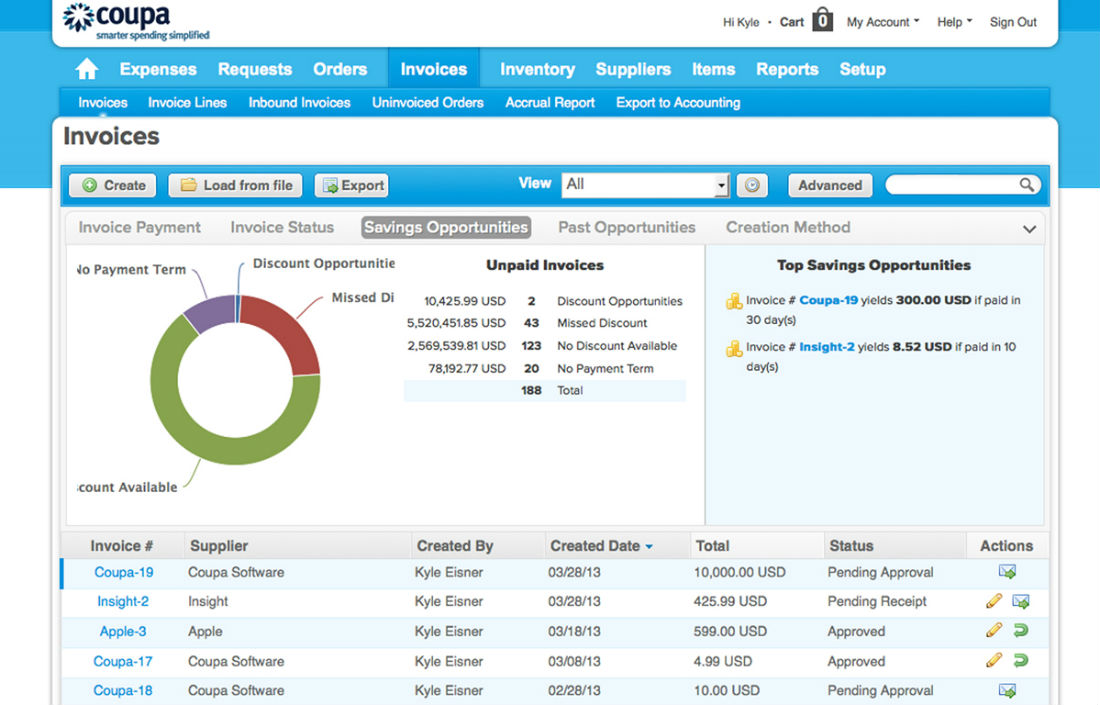 Cloud-based spend management provider Coupa last week acquired InvoiceSmash, an Australian company that manages the accounts payable and invoicing process.
The motivation for the acquisition is thought to be the fact that the data extraction capability of InvoiceSmash will facilitate further automation of Coupa's invoicing and accounts payable offerings.
At the announcement of the acquisition it was claimed that the move was: "Designed to help enterprises of all sizes digitize and automate the often painful accounts payable and invoicing process, the InvoiceSmash innovations will be embedded into Coupa's organic cloud-based platform to instantly convert emailed invoice attachments into the field formats required by Accounts Payable."
Rob Bernshteyn, CEO of Coupa, said: "Our acquisition of InvoiceSmash is a huge step forward for the industry. The InvoiceSmash technology will help businesses large and small transact faster and easier than ever before with significantly less manual intervention," said Bernshteyn.
"The InvoiceSmash technology will be a hugely value-added extension to our organic suite of capabilities and will drive immediate value, supporting the very essence of Coupa's Savings-as-a-Service approach."
How does InvoiceSmash work?
According to company's website (which is now jointly branded with the Coupa logo), InvoiceSmash works in the following way:
Get it to InvoiceSmash – Send invoices to InvoiceSmash via your unique email address or upload it. InvoiceSmash extracts the data and prepares it for posting to your accounting system.
Your Approval – During approval you set the purchase just the way you want it. Contact, General Ledger, Job, Item and Inventory coding is fast and easy. Contact / inventory creation is just one click. Hands free auto-submission is also possible for repetitive invoices!
It Remembers! – After the invoice is posted to your accounting system, InvoiceSmash remembers your choices and will apply them to future invoices. Submitted invoices are archived in the cloud. No more data entry!
The InvoiceSmash system is said to be an intelligent learning solution that can detect changes in supplier invoice formats. New invoice layouts are memorised by the system, so that if they appear again they can be quickly processed.
At the time of writing, the terms of the acquisition had not been announced. Coupa did state however, that it expected to make the InvoiceSmash capabilities available to a select customer group by the end of 2015.