With the recent innovations in artificial intelligence, will the supply chains of tomorrow be at the mercy of robotic overlords? If so, do we have anything to fear?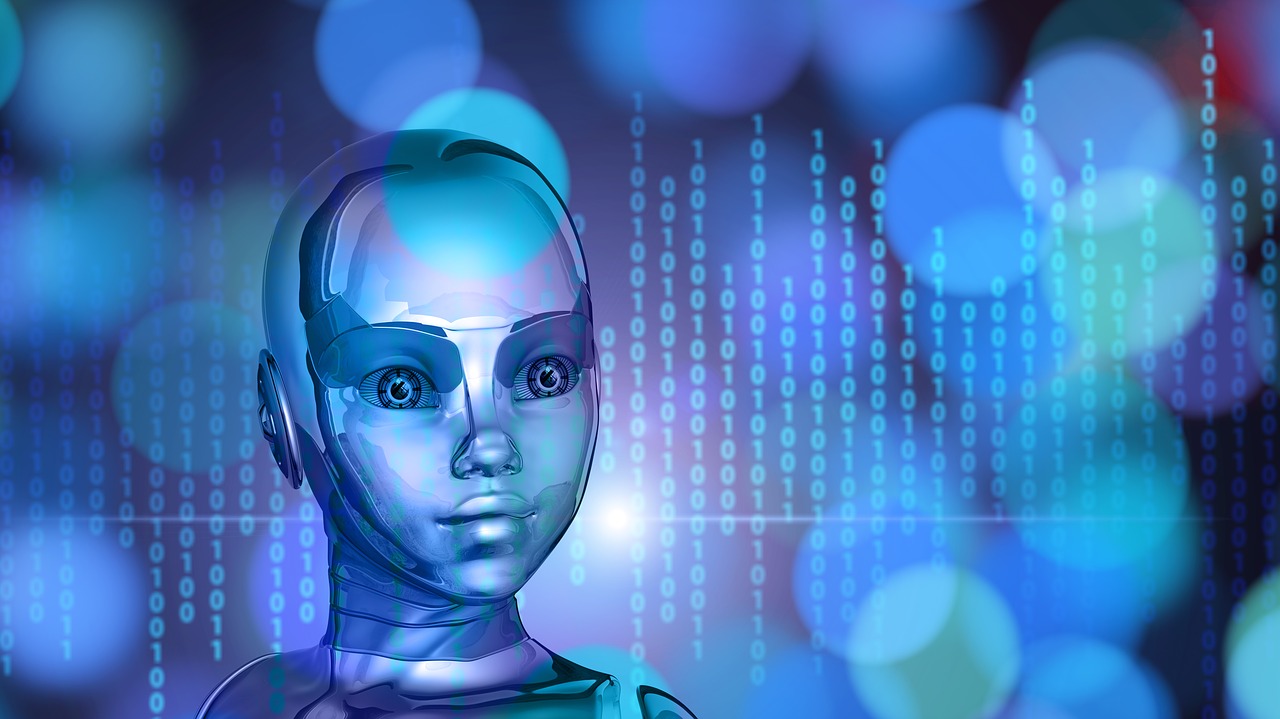 There's a change happening on factory floors the world over, as robots and automation increasingly replace the manual (human) workforce of old. We'll dip into the possible effects artificial intelligence (AI) could have on production and procurement practices as we go along, but first, a bit of scaremongering… Elon Musk has previously aired his own warnings while giving a talk to students from Massachusetts Institute of Technology (MIT), saying:
"I think we should be very careful about artificial intelligence. If I had to guess at what our biggest existential threat is, it's probably that. So we need to be very careful… I'm increasingly inclined to think that there should be some regulatory oversight, maybe at the national and international level, just to make sure that we don't do something very foolish."
Of course it's perfectly natural to fear change. We must also be mindful that artificial intelligence is still very much evolving, and at this stage it's an unknown quantity. There are some camps that fear the worst, that AI represents the destruction of mankind, with robots and humans embroiled in a bitter battle for survival. Flesh vs. circuits, the human condition vs. sentience…
Not so according to Mustafa Suleyman – Head of Applied AI at Google DeepMind, who instead believes that this modern intelligence will help tackle some of the biggest problems facing the world today (think access to clean water, financial inequality and stock market risks). Indeed, the work of DeepMind was something Wired Editor David Rowan touched on at Procurement Leaders' London gathering earlier this year.
David told us how DeepMind had created a "generalised artificial intelligence" – the earliest example of which was able to not only play Space Invaders, but master it to become the best player in the world. While this demonstration is certainly impressive, how can it translate to real-world scenarios?
The answer lies in Big Data as DeepMind observed: "We have global information overload from overwhelming systems complexity – they're so complex and interlinked it's possible that the US financial crash in 2008-9 caused the Egyptian revolution" [a time of widespread corruption and a stagnant economy that led to a national bread shortage].
If all of this (Big) Data is just sitting around, waiting for consumption, then why shouldn't we make it available to robots for analysis and dissemination?
Indeed, the significance of Big Data has not gone unnoticed by procurement's leading lights…
A 2010 paper entitled 'Artificial intelligence in supply chain management: theory and applications'  reviewed the past record of success in AI applications to SCM and identifies the most fruitful areas of SCM in which to apply AI.
Similarly in an incredibly-thoughtful piece, Author of Supply Chain Visability.com -Jonah Saint McIntire, observed: "In time, as new generations of the AI are deployed, something truly game changing will occur. This is because machine learning will cross human learning capabilities fairly slowly. Remember that intelligence is modular and, as a result, machines may exceed humans in some forms of learning while lagging in others. The real breakthrough occurs when all necessary forms of learning are dominated by AI rather than human intelligence."
He goes on to make a bold claim : "Our ability to manage data to the advantage of our supply chain and company will become a significant, perhaps even singularly important, part of supply chain visibility. It's within the context of a mounting tsunami of data and the need for data-management that we must expect increasingly "intelligent" software to be deployed. The main users of supply chain visibility will probably switch from people to computer programs."
This 'bold claim' was supported in an article written by Lora Cecere, founder of Supply Chain Insights – in which she said:
"Today's supply chains are more complex than before. While the structured data and the systems that use them will not go away, new forms of data offer new opportunities for companies to solve previously unanswered problems. These new data types—from mapping and GPS sensors, to voice, images and video—do not fit into traditional applications or data models. That's the bad news. The good news, as we learned in a survey of 53 IT and supply chain managers, is that companies are beginning to recognize that they have a problem and that they need to respond. While there is a general lack of understanding of big data terms and technologies, there is an awareness that supply chain best practices are moving from insights into supplies to leveraging insights into demand."
If AI can help us realise that we have a problem, why then should we be fearful of this new technological dawn?
John McAfee – infamous programmer and creator of the world's first antivirus software,  has long insisted "that if you are a 'routine cognitive worker' following instructions or doing a structured mental task," then it is your job that's most at risk from the inevitable rise of the machines… How does this make you feel? As ever we're keen to hear your thoughts, so fire away in the comments below.
Meanwhile here are the other stories you need to be reading in procurement and supply chain this week.
Fears over state of Chinese economy increase supply chain risk
Concerns over the financial health of Chinese businesses have pushed supply chain risk up for the third consecutive quarter, according to the latest CIPS Risk Index.
Worries a speculative equity bubble is about to burst, and that state lenders have been supporting employment by lending to struggling businesses, meant the index rose to a figure of 80.1 in the second quarter of 2015. This compares with a reading of 78.7 for the first three months of the year, and the highest since the end of 2013.
Andrew Williamson, global leader and leading economist at Dun & Bradstreet which co-produces the index, said: "We became increasingly concerned in April that corporate finances in those industries that clearly have excess capacity were becoming increasingly distressed. Local governments have been propping up employment by pressuring banks, further exacerbating legacy financial misallocations in the country.
CIPS economist John Glen said: "The increasing trend in global risk that was observed towards the end of 2014 and predicted to increase in the early part of 2015 has materialised.
Read more at Supply Management
UK companies to produce anti-slavery supply chain reports, says UK PM
Companies with turnover of more than £36 million will have to publish an annual slavery and human trafficking statement, under a clause in the Modern Slavery Act that comes into force from October. 

31 Jul 2015. 

The measure will cover all businesses who do business in the UK and have supply chains elsewhere in the world, UK prime minister David Cameron said.

The statement must describe the steps taken to ensure slavery and human trafficking is not taking place in any of a company's supply chains or their own business – or state that they have taken no steps on this. Speaking in Vietnam, Cameron said that the "scourge of modern slavery has no place in today's society and I am proud of all that Britain is doing to wipe it out … But there is still much more to do".

The planned disclosure measure "is one of the first of its kind in the world and it will be a huge step forward, introducing greater accountability on business for the condition of their supply chains," Cameron said.
Read more at Out-Law.com
Supply Chain Risk: Five Worst Offending Countries For Human Rights Violations
Awareness of supply chain risk has been steadily growing among publicly listed companies all over the world. Today's news is not reassuring: the risk of organizations breaching international human rights regulations has risen significantly over the last quarter as key Asian economies adapt to tougher economic conditions, according to a report just out.
Rising labor costs in China have led companies to diversify their supply-chains into other high-risk countries such as Vietnam, especially for electronics, apparel, and footwear says the British Standards Institution (BSI). Its latest Risk Index Report out today identifies China, India, Vietnam, Bangladesh and Myanmar as the five highest risk countries for human rights violations.
These countries account for 48 per cent of global apparel production, 53 per cent of global apparel exports and 26 per cent of global electronics exports – making it very clear which are the industry sectors most likely to be at risk. The latest report also warns that efforts by Asian governments to boost their economies are resulting in a greater prevalence of child labor abuses to become more present in supply chains.
Read more at Forbes
Barclays Africa launches supply chain challenge
Barclays Africa Group Ltd (Barclays Africa) has launched the Barclays Africa Supply Chain Challenge, the first of several initiatives being driven into Africa with the aims of sparking ideas to drive the digital evolution on the continent.
According to Stephen van Coller, Chief Executive of Corporate and Investment Banking at Barclays Africa, the Challenge is about improving supply chain transparency for African businesses. "The journey of a product from manufacturer to consumer is often disjointed and inefficient and there is currently a huge amount of interest in finding ways to increase the transparency of provenance, not least of which is the use of blockchain technology," commented van Coller.
The Barclays Africa Supply Chain Challenge is open to entrepreneurs and developers, between the ages of 18 and 35, who are based in Africa.