Marissa Brown features in the next of our Generation Procurement series.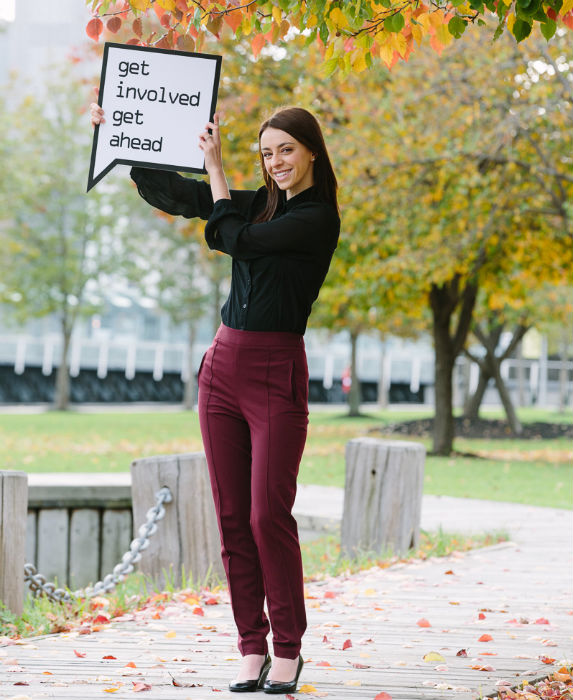 A bold approach and hard work has seen Marissa Brown go far in the nine years since she joined the procurement profession.
She showed strong initiative early, applying for a role as a senior contracts manager at BAE Systems after university, knowing it was out of league.
"I wrote a marketing piece on myself as the cover letter. It worked. Although they didn't offer me the role, they wanted to meet me, and offered me a procurement role, as they were developing a graduate program. I was the first to start six months later. "
Next, she moved into BAE's communications division, managing the procurement requirements and relationships with major suppliers.
"There were lots of travel perks, including trips to the UK or US every three months visiting facilities that manufactured satellite communications infrastructure for high priority maritime platforms and ground based networks."
She's also worked for Leighton Contractors and Suzlon Energy Australia, and now holds a Market Senior Lead Role at BP, which puts her in charge of retail capital expenditure for BP service stations across Australia.
"It's different from previous roles because I drive past BP sites every day, knowing I play a significant part in driving change that impacts the look and feel of a site and enhances the customer experience," Marissa says.
"There's never a dull moment, and you're constantly interacting with people from varying industries and professions. I don't think I could do a job where I just sit in an office every day working in isolation. Procurement gets you interacting with senior leaders, and enables you to drive changes that have fundamental impact on the business, not just to the bottom line, but operational efficiencies and improving the customer experience."
With a commerce degree under her belt, she set a goal to complete her Masters of Supply Chain Management (gaining honours) before she was 30, which she finished in 2013.
She's most certainly bold, explaining that when in the same room as speaker and well-respected procurement professional Stephen Rowe at a CIPSA event six years ago, she had to introduce herself. Stephen still mentors her today.
It's important not to be intimidated by senior leaders that inspire you, she says, urging others never to underestimate the value of a mentor.
"Since meeting Stephen, I've made connections with other senior leaders, who have also been informal mentors to me. I can't put into words how valuable this has been not only from a professional perspective, but more importantly, from a personal development perspective."