Trying to build a team of procurement unicorns? You might just want to re-think your strategy…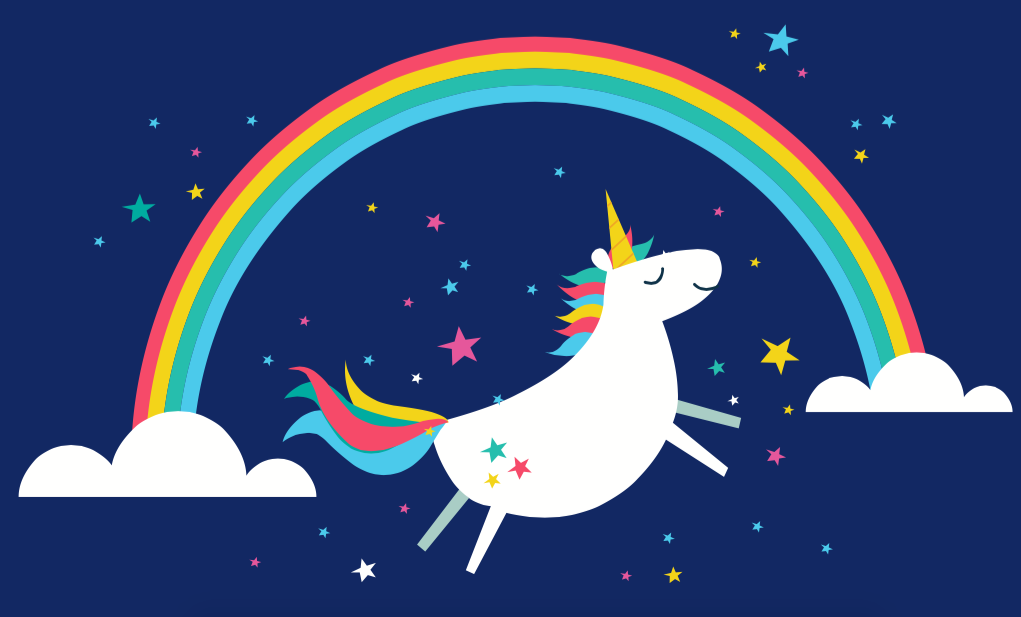 What makes a procurement unicorn?
They've got the grades, the qualifications and years of relevant experience. They tick off every core procurement skill in the book and they've worked for some big-name companies.
In short; on paper, they're perfect.
If you're self-proclaimed unicorn hunter, you're probably hoping to fill your entire procurement team with a herd of these mythical creatures. Because you think that's what's best for your business…
And that's where you'd be very wrong. Because in today's world, Unicorn = Uniform!
With this narrow outlook on your recruitment processes, you run the risk of missing out on extraordinary talents.
It's impossible to know the unique skills, experience and perspective that a potential hire can bring to your team if you don't open your mind to their many differences and diversities.
In our upcoming webinar Don't Go Chasing Unicorns we'll be celebrating individuality. Join us on 18th July as we explore how organisations can better accommodate people  who are differently abled; whether it's those with physical disabilities or people who are neuro-diverse.
We'll be discussing:
The importance and benefits of recruiting and retaining differently-abled people to your teams
Why it is such terrible idea to set your sights on procurement unicorns!
How  procurement pros can help to build truly diverse teams and foster a workplace environment that is inclusive to everyone?
How are some of the biggest organisations making the workplace inclusive and accessible for everyone?
Who is speaking on the webinar?
Tania Seary, Founder – Procurious
A true procurement entrepreneur, Tania is the Founding Chairman of Procurious, The Faculty and The Source. Throughout her career, Tania has been wholly committed to raising the profile of the procurement profession and connecting its leaders.
After finishing her MBA at Pennsylvania State University, Tania became one of Alcoa's first global commodity managers.
In 2016, Tania was recognised by IBM as a #NewWaytoEngage Futurist and named "Influencer of the Year" by Supply Chain Dive. She hosts regular procurement webinars, and presents at high-profile events around the world.
Darren Swift
In 1991 Swifty was injured by a terrorist attack that resulted in him loosing both his legs above the knee. During his extensive rehab he made a decision to not let his injury affect his life or career going forward.
Since then Swifty has gone on to achieve a huge amount including becoming the first ever double above knee amputee solo skydiver and snowboarder. Swifty's unique and inspiring story demonstrates the need for employers to be open minded when hiring as without this outlook they could miss out on an extraordinary talent!
Timo Worrall, Senior Category Manager, Facilities Management – Johnson & Johnson
Timo is responsible for the procurement of Facility Services across J&J's global portfolio, including leading recent initiatives in EMEA and APAC. He is a key part of the team that has implemented the 'Social Impact through Procurement' initiative through the J&J business in the UK, including driving the introduction of Social Enterprises into the facilities supply base. It is this work with social enterprises that will help J&J reach its target of a £15 million of social value spend by 2020.
Timo's work includes contracting a 3 per cent social value target into two regional FM contracts, that will deliver £3 Million of social value across Europe and Asia. Timo believes passionately about the impact that big business can have on impacting the lives of those disadvantaged in our society. He lives in Woking, Surrey, with his wife and two children.
Julie Gerdeman, General Manager, SAP Ariba
Julie Gerdeman is GM Payments & Financing at SAP Ariba. In this role, she is responsible for all aspects of the company's strategy and execution to transform global B2B payments.Prior to this role, Ms. Gerdeman led the SAP Ariba Digital Transformation Organisation. This team of 100+ advisors lead SAP Ariba's delivery of customer value: from identification, to enablement through realisation.
Before joining SAP Ariba, she held various leadership positions in sales, customer success and marketing at J.P. Morgan Chase and American Express.Ms. Gerdeman holds a B.A. from Dartmouth College and lives with her family in the Lehigh Valley, Pennsylvania. She is a member of the board of directors for Apparent Financing, an SAP.io funded start-up that leverages data from the Ariba Network to facilitate financing to small business suppliers. Ms. Gerdeman is also the global executive sponsor for Diversity & Inclusion at SAP Ariba and speaks and blogs frequently on this topic.
How do I register for the webinar?
Registering for Don't Go Chasing Unicorns couldn't be easier (and, of course, it's FREE!)
Click here to enter your details and confirm your attendance. We'll send you a email with a link to the webinar platform in the run up to the event.
I'm already a member of Procurious, do I still need to register?
Yes! If you are already a member of Procurious you must still enroll to access the webinar. We'll send you a email with a link to the webinar platform in the run up to the event.
When is it taking place?
The webinar will take place at 10am EDT/ 3pm BST on 18th July 2018
Help! I can't make it to the live-stream
No problem! If you can't make the live-stream you can catch up whenever it suits you. We'll be making it available on Procurious soon after the event (and will be sure to send you a link) so you can listen at your leisure!
Can I ask a question?
If you'd like to ask one of our speakers a question please submit it via the Discussion Board on Procurious and we'll do our very best to ensure it gets answered for you.
Our webinar,  Don't Go Chasing Unicorns, takes place at 10am EDT/ 3pm BST on 18th July 2018. Register your attendance for FREE here.