A selection of nifty gadgets, accessories and app for those on the go this festive period.
Whether you're melting in the Australian winter heat, navigating through dark icy highways, or winging it back to your family in business class – there's something here for all types of traveller.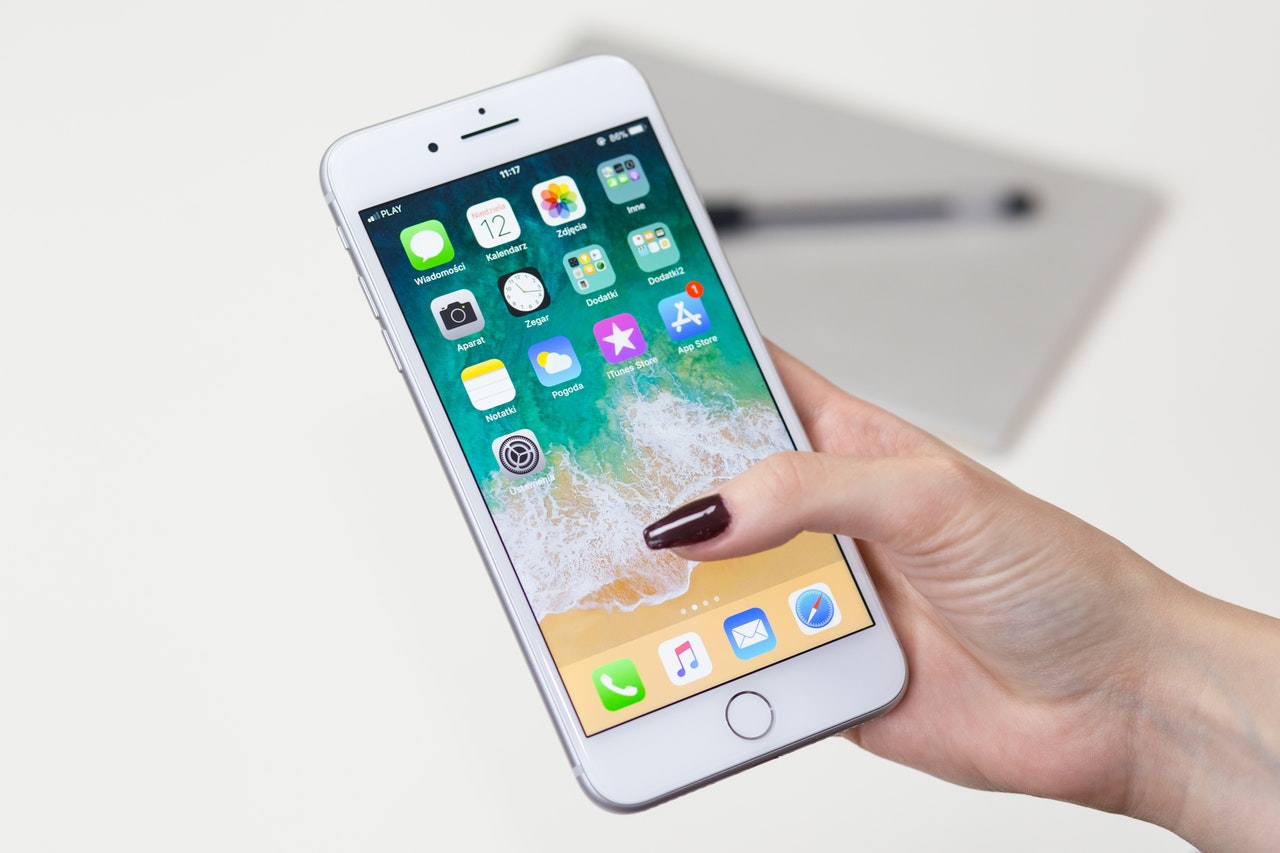 Best protective case for your smartphone/tablet
After a military-grade cocoon for your precious smartphone/tablet? Look no further than Griffin's Survivor range of protective shells.
The All-Terrain model offers an impressive four layers of protection to safeguard against drops, knocks, scrapes, as well as all manner of environmental threats.
And if you're worried about fumbling for your phone in your oversized gloves, the chunky design of the shell will ensure it remains in place. Scratch-resistant polycarbonate looks after your screen, while a fingerprint scanner beefs up your security detail and prevents unauthorised access.
Give your phone an extra life by ordering yours for £30. The All-Terrain variant is available for a wide selection of different handsets and iPads – check yours before setting your heart on it.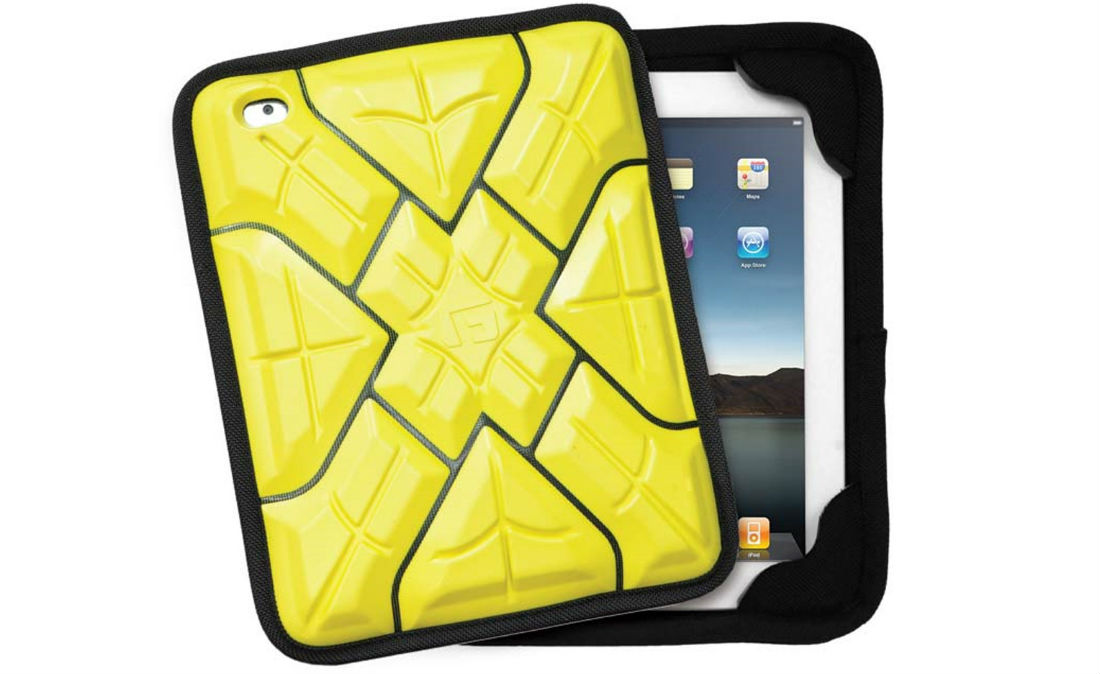 Alternatively: The XTREME range from G-Form offer seriously beefy protection for all forms of smartphone and small-factor tablets.
All G-Form products offer Reactive Protection Technology with a rigid outer polycarbonate shell and an inner shock-absorbing TPE insert.
Prices start at around the £20 mark.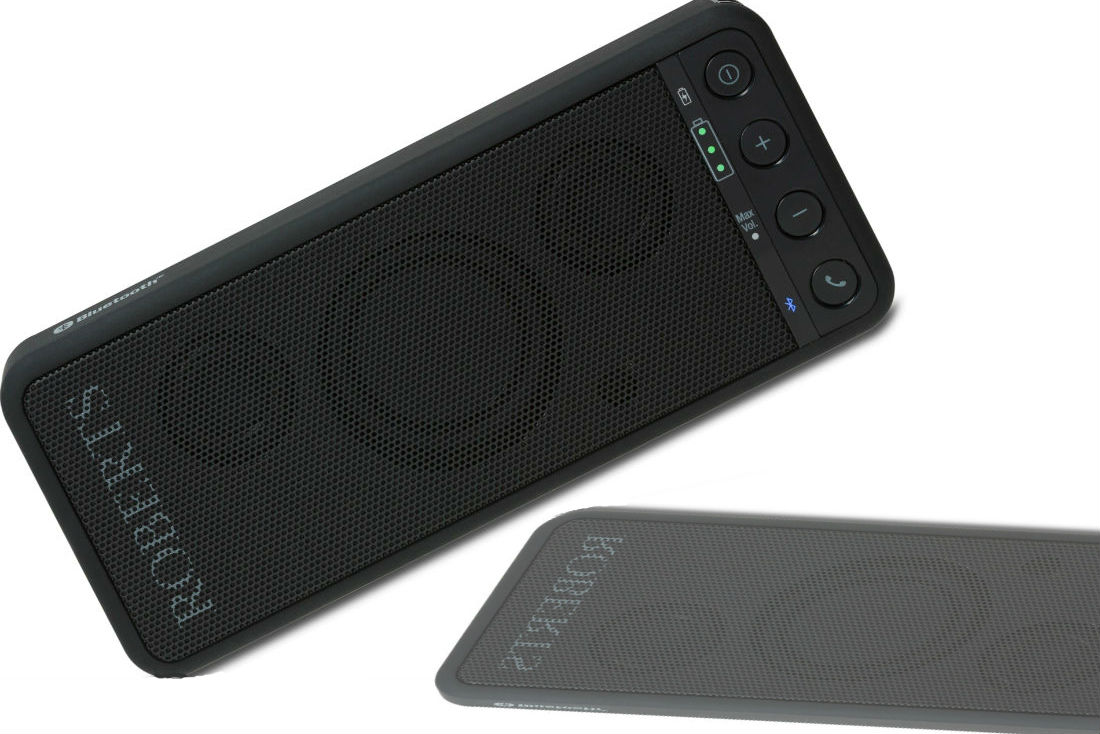 Roberts Travel Pad
Need something to keep you entertained on the road? Roberts punchy portable speaker will ensure the music never stops.
Although it's compact enough for travel, its chunky frame (185mm w x 80 h x 25 d) and satisfying weight (336g) means you won't be carrying it around in your trouser pocket.
It outputs via Bluetooth, so you can stream from your tablet, mobile or PC for a full 12 hours. Charging is achieved via a micro USB charging socket.
Place it on a wooden tabletop and the Travel Pad sounds commanding. It offers a deep and robust sound. Plus the non-slip base will protect it from any unfortunate accidents.
There's also a dedicated button to answer calls from your mobile – the inbuilt microphone providing you with a convenient hands free solution.
It's available now from around £80.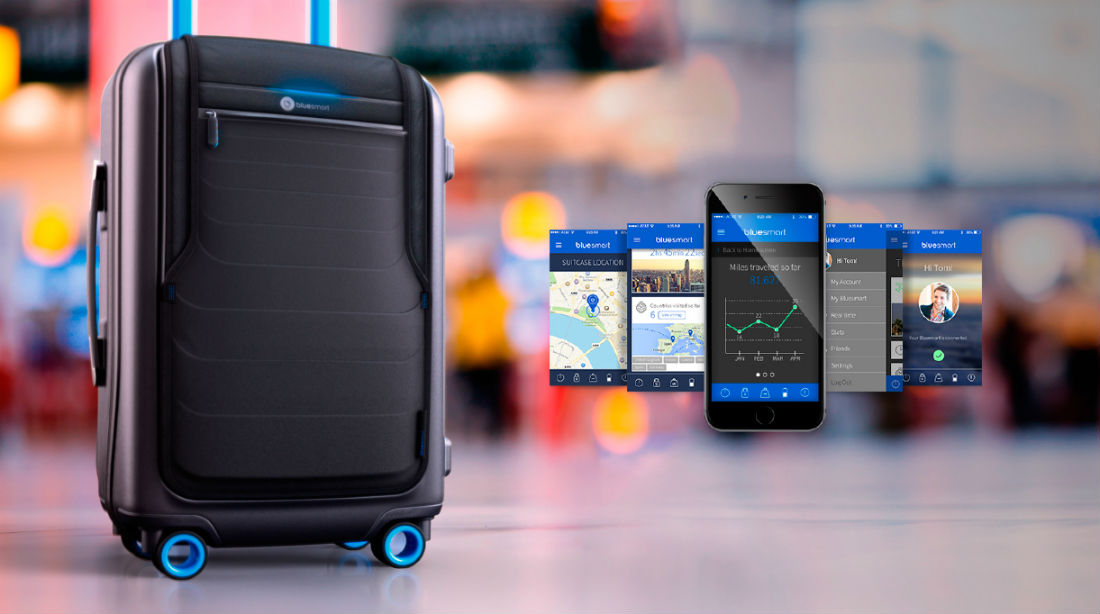 The best luggage solution for the tech savvy
We're not sure whether the Bluesmart really is the would's first 'connected' suitcase but it certainly stands out in the identikit world of traveller's baggage.
It's pretty smart too – proximity sensors will lock it if it travels too far from your sight, and should you ever get separated (or rerouted through the airline system) you can track your bag's location using a partner app. Want to know if your over your weight allowance? The built-in scale serves as a handy extra.
The drawback? You'll have to wait until Aug 2015 for the first Bluesmart units to roll off the production line. Register your interest at bluesmart.com, and get ready to put down your $280.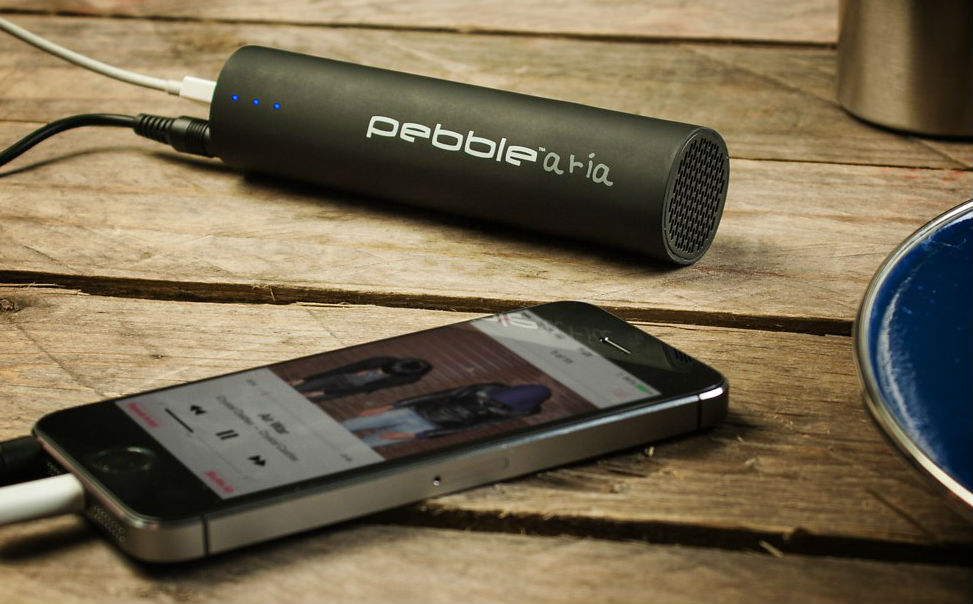 Best power bank for portable electronics
You never want to find yourself caught short… Out of power that is.
The Pebble Aria is not just another portable charger, oh no, – it offers much more. It's cylindrical design packs in (and admittedly tiny) speaker too, and the 3500mAh capacity will replenish your devices on up to two different occasions.
If you're after some aural escape then you can always take advantage of the inbuilt 2W amplifier to soundtrack your ride.
Available from Firebox.com for £39.99.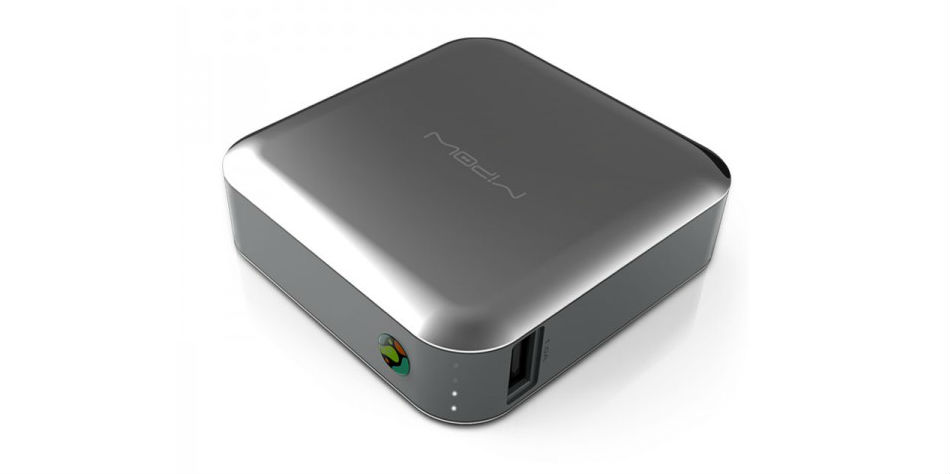 An alternative choice might be the MIPOW Power Cube 7800 Portable Charger
The Power Cube has a capacity of 7800mAh, with a maximum 2.4A output. That's more than enough juice to bring your mobile phones or tablet back from the brink several times over, and is good for 500 discharge/recharge cycles.
What's more it supports the charging of two devices at the same time, making the 5-7 hour recharging time that little bit sweeter.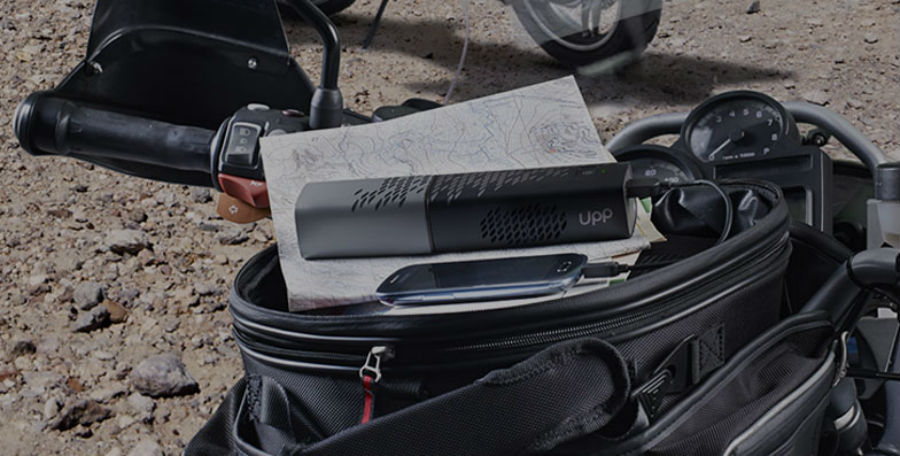 Got a bit more cash to splash? The innovative Upp hydrogen fuel cell not only gives you a truckload of extra power but access to an innovative app to control all aspects of your battery usage.
The Upp battery solution works by connecting the Upp fuel cell to a replaceable Upp fuel cartridge. Empty fuel cartridges can be refuelled or exchanged at various points across your city.
The Upp app is free to all Upp users. Look under its hood and you'll discover a wealth of fuel cell statistics and interactive charging data.
Upp is currently only available in the UK through Apple retail stores. Head to beupp.com for the latest developments. £149.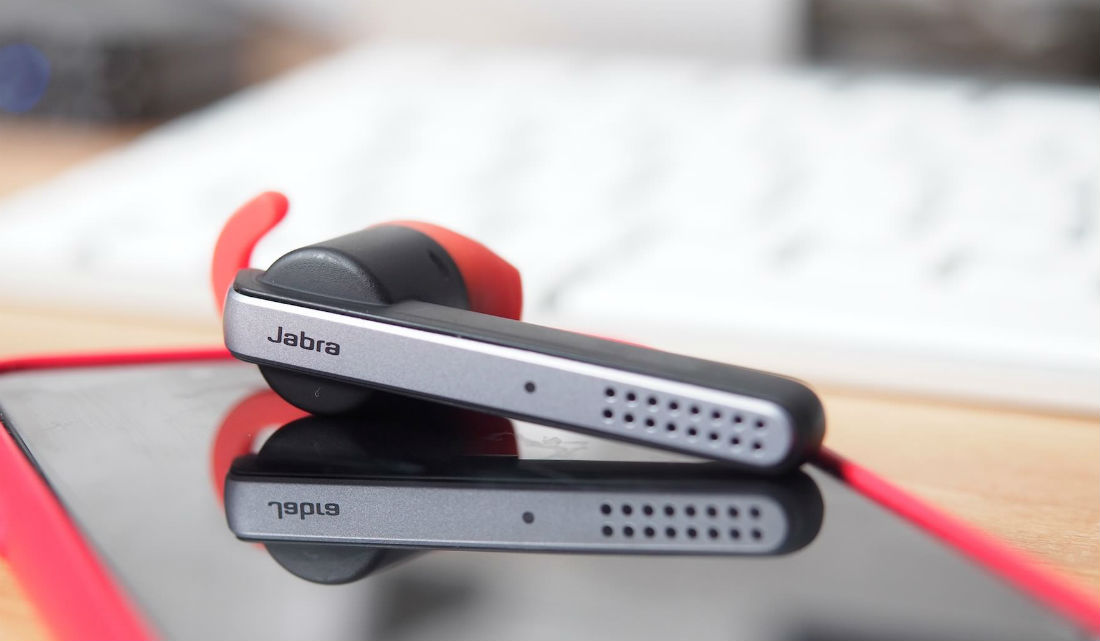 Best gadget for communicating on the go
Harking back to the days when it looked like everyone was talking to themselves… the Jabra Stealth takes aim at the dwindling Bluetooth headset market with the ultimate accessory for the travel weary.
The stealthy headset has been blessed with something Jabra calls microPOWER technology – more or less a fancy way to say it benefits from extended talk time, achieving 6 hours in total. Jabra products have also become adept at blocking troublesome background noise – the headset's Noise Blackout dual microphone works well, plus its light frame means it sits comfortably (even after long periods).
It can be picked up for £69 at various online outlets.