UK politicians Ed Miliband and Nick Clegg have made headlines for the wrong reasons… this and more in our weekly news-blast of procurement's biggest stories.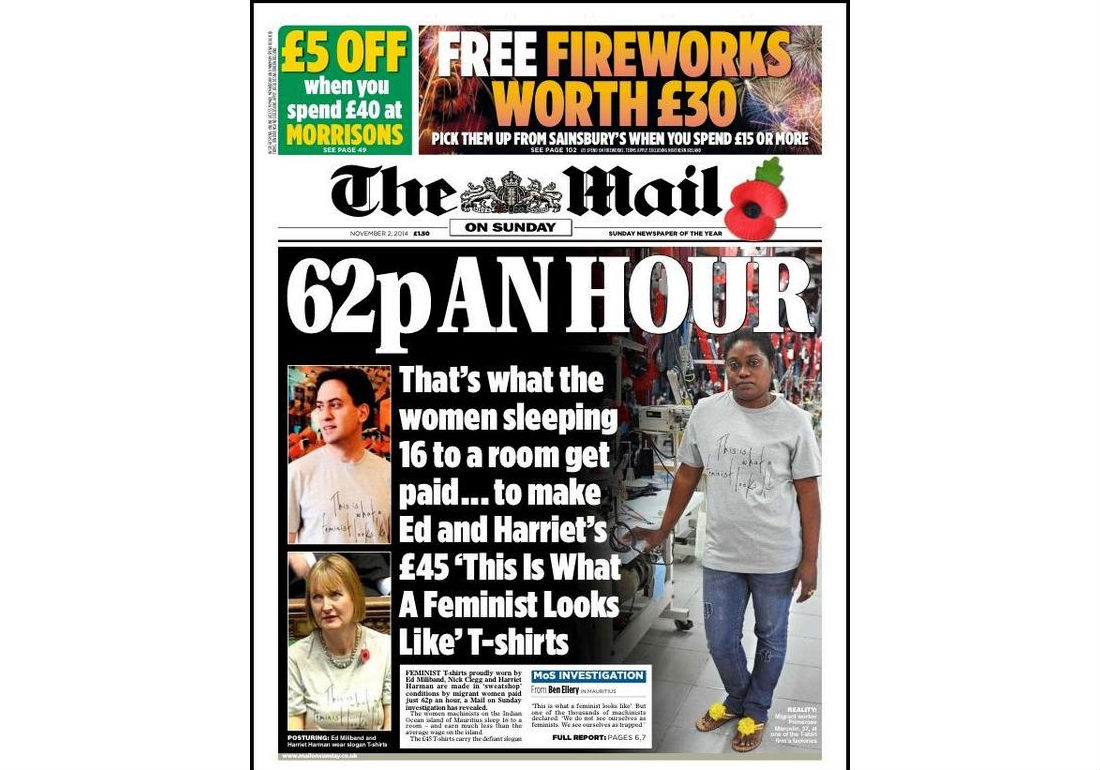 Feminist t-shirts 'sweatshop' row
A women's rights charity behind a t-shirt campaign now caught up in controversy over claims the products were made in "sweatshop" conditions has said it will order the clothes be withdrawn from sale if the reports are proven.
The T-shirts, proudly worn by Ed Miliband, Nick Clegg and Harriet Harman proclaiming their feminist credentials, are made by women workers being paid just 62p an hour, the Mail on Sunday reported.
The paper said its investigation had found the t-shirts with the slogan "This is what a feminist looks like" were being produced on a factory on the Indian Ocean island of Mauritius where the women machinists sleep 16 to a room.
Fashion retailer Whistles, which sells the garments for £45 each, described the allegations as "extremely serious" and said it would be mounting an urgent investigation.
Read more on MSN
Britain's drone tech future relies on supply chain know-how
An interesting article has appeared in The Telegraph on the rise of drones and the economic benefit they could bring to the UK. It is penned by Michael Minall – Aerospace and Defence Director at Vendigital.

Developing a supply chain for drone production is such a significant challenge as the current aerospace sector is already competing for capable capacity in the supply chain. The task of making enough commercial aircraft to meet rising passenger numbers (20,000 over the next 20 years) means that many manufacturers are working at stretched capacity. To combat this, innovators of drone technology must move now to engage in supply chain mapping and open a dialogue with key suppliers regarding future business needs, communicating their requirements in terms of volumes, key capabilities and location.
Michael also touches on the potential skills gap, highlighting how unpopular engineering has become as a degree subject. So in order to source staff with the desired technical skills, firms should be prepared to take action at a grassroots level.
Read more at The Telegraph
CIPS Pan African Procurement Awards winners revealed 
The winners of the CIPS Pan African Procurement Awards 2014 were announced at a ceremony in Johannesburg, South Africa.
Awards in 10 categories were presented to organisations in the public and private sectors, and two postgraduate awards and nine certificates of recognition were also handed out at the celebration at the Premier Hotel OR Tambo.
The evening included a speech from Jimmy Manyi, president of the Progressive Professional Forum and former CEO of government communications and information systems for the Republic of South Africa.
Award highlights included: Most Procurement & Supply Orientated CPO/CEO of the Year: Garry Pita, Transnet, CIPS Young Procurement and Supply Chain Management Professional of the Year: Lindiwe Ntuli from NECSA, while Kamogelo Mampane was awarded the CIPS Fellowship.
Supply Management has published a list of the winners in full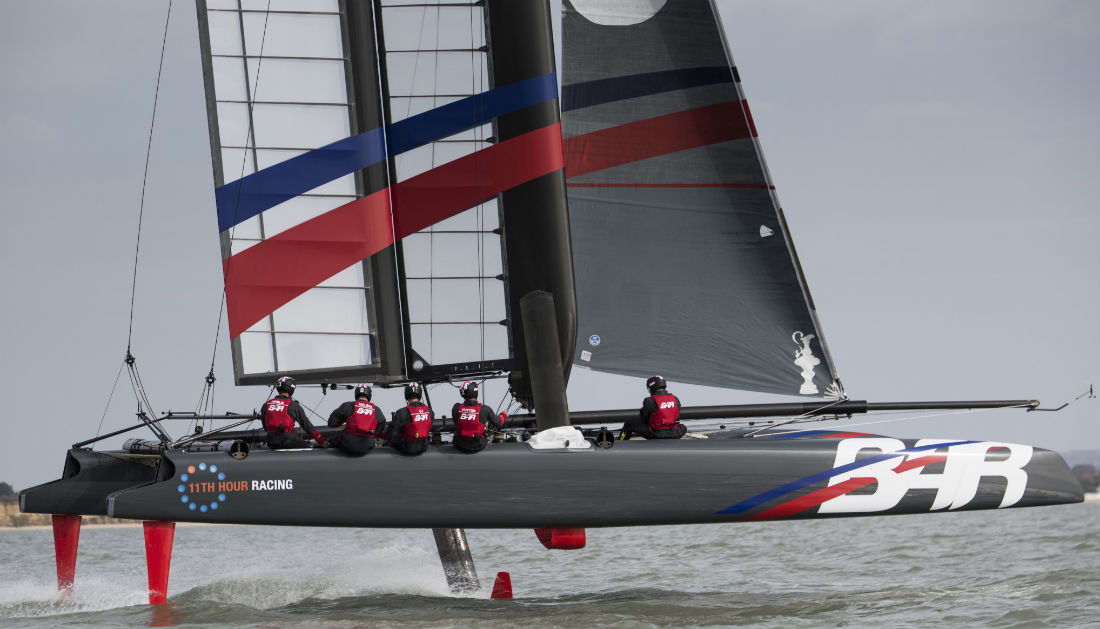 Olympian partners with high-tech procurement company in bid to win America's Cup
Ben Ainslie Racing the racing team set up by Olympian and America's Cup winner Ben Ainslie has partnered with high-tech procurement company Matrix in a bid to win the America's Cup with as green a boat (and surrounding infrastructure) as possible. Through buying components from within the UK, especially the Solent area close to their workshop in Portsmouth, reducing the impact on the environment and boosting the local economy.
The technology will enable BAR to support smaller businesses, taking advantage of the best of British tech and innovation; in contrast to other teams such as Oracle Team USA who wouldn't tend to look for smaller suppliers, the BAR and Matrix partnership aims to support British businesses.
Matrix already enjoys long term relationships with around 78 local authorities and the wider public sector including the NHS, higher educational establishments, schools, police authorities and the not-for-profit sector through the procurement of temporary staffing.
The buying platform opens late November, with Matrix and BAR hosting  a supplier day open to all suppliers interested in working with BAR.
Read more at Ben Ainslie Racing
New security solution to protect against supply chain attacks in enterprise
Micron, Wave Systems, Lenovo, and PC Bios software vendor American Megatrends plan to develop enterprise-class security for enterprise class IT business systems.
The solutions to strengthen the BIOS specific feature called Core Root of Trust for Measurement (CRTM) to protect against current and emerging pre-boot threats within the supply chain. The companies intend for these solutions to form the basis of a new industry standard designed to ensure the integrity of the supply chain.
The comprehensive enterprise security suite will serve to protect memory content from its inception in manufacturing throughout a computing device's life cycle.  It is hoped that a centrally managed security solution (working in conjunction with a client's core root of trust for measurement) will provide client system integrity throughout the supply chain.
Read more at EE Herald
Paddy procurement halted as Punjab exhausts CCL
The paddy procurement in Punjab has been stopped midway as the state has exhausted its first installment of cash credit limit (CCL) of Rs. 8,000 crore received from the Centre, and the second installment of Rs. 10,000 crore has not arrived despite several frantic reminders by the state.
It is a crisis-like situation as the state government has not paid the farmers since ten days for the large quantity of paddy procured by Punjab. About 40 lakh tonne of paddy still remain in grain markets waiting to be procured by government agencies.
So far, payment has been made for 55 lakh tonne. Other farmers are awaiting payment while agencies have already obtained the grain from them.
Read more at Hindustan Times
Standardised procurement could save English fire services £18 million a year 
Fire and rescue services across England could save £18 million annually by standardising and streamlining the way they buy firefighting clothing and equipment, according to a joint report from the Department for Communities and Local Government (DCLG) and the Chief Fire Officers Association.
A report commissioned by DCLG found fire services buying identical kit at vastly different prices, with variations of up to 200 per cent. It cited examples including a pair of protective trousers costing between £125 and £274, a fire helmet costing £105 to £131, and the price of a fire coat ranging £220 to £366.
Concluding that fire and rescue authorities could achieve savings of £18 million from a total spend of £127 million a year, the report suggested the savings could be even greater if applied to all purchases by all fire services, which spends an estimated £600 million each year on buying equipment and fire engines.
Read more at Supply Management