Upgrading your team's procurement processes is daunting. This guide will help you choose the right tech solution and make your project a raving success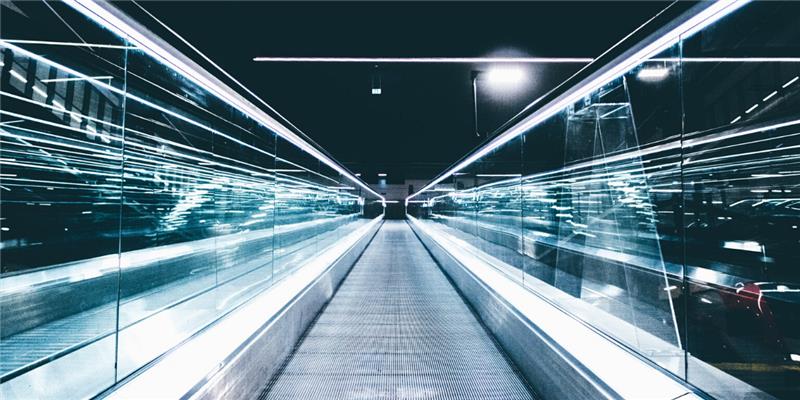 ---
So you've had the same procurement system for years. Or Covid-19 may have exposed just how unsustainable paper and manual processes can be? Is the status-quo no longer enough?
Maybe you're thinking this is your chance. Supply Chain is now front-page news and the talk of your C-Suite. Within this new climate, leaders are questioning whether they have the right people, the right tools, the right processes and the right model for success. How many of the shortcomings of your group would have been mitigated or eliminated if you had the right tools?
Is it time for a small refresh, like a new Source-to-Contract platform? Or maybe you're after something bigger – like a complete Source-to-Pay system.
No matter the scale of change, more organisations are choosing to mitigate their risk and ensure success with completing a Success Blueprint prior to going to contract with their new tech.
After all, you don't want to be part of the 33% of IT software projects that overrun on time, or the 66% that overrun on budget.
Luckily, we've got advice from expert Matt Stewart, Founder of RiseNow. He's helped over 200 companies implement procurement systems, so he knows exactly how to make your change a success.
Here are your five steps to conquering an upgrade in your procurement tech.
1. Decide if it's time to replace your existing system
If your users and suppliers have turned against your platform and are refusing to adopt due to usability and/or its inability to address their most important use cases, it may be time to move on. For other organisations it may not be as bad as it appears. If that is the case, don't get caught into thinking the grass may be greener if it is possible to make some tweaks to configuration, redesign some processes, and reinvigorate your end-users with some proper training and change management.
Be careful who you listen to as you seek advice and counsel on what you should do. Make sure you align with a true advocate that isn't trying to just sell you more software that you don't need. Also make sure they know your industry, use cases, and are experts in the S2P/P2P space.
We will be going into much more detail later in our Major Tech Fails series on how you to know when it is time to replace vs. Optimize what you have in "How To Know When It Is Time To Replace Your Tech." 
2. Build a blueprint
You've compiled a list of absolute requirements, extensively searched the market and gathered feedback from key staff and stakeholders. You feel confident that you've landed on the best solution for your business… right? Maybe not.
Success stories start early on, well before contracts are signed and implementation begins.  Too often, organisations are lured in by the solution that provided the best demo, had the most eye-catching features, or offered the lowest price-tag, as we talked about during "How To Avoid the 5 Most Common Tech Mistakes".  The trick to avoiding these obstacles?  Knowing about them in the first place. 
A RiseNow Success Blueprint accomplishes just that.  A success blueprint, or what others called a Pre-Engineering Study or Phase 0, is our proven process that brings alignment between all parties before you hit the ground running  It gives you the ability to anticipate issues that are likely to occur in the implementation and allows you to plan in advance to prevent delays and cost over-run situations.
By actively managing risk, you can set your project up for success.
3. Justify your case for change
Investment in a new tech solution is not something an organisation takes lightly.  To make your tech solution attractive to your CEO you'll need a compelling business case.  But if you're relying on the post-implementation phase to demonstrate that efficiency is actually being achieved, it's probably too late.
You need to be clear from the start about what your organisation needs in terms of return on investment and decide exactly how you will report on the measurements that will demonstrate positive ROI.  Measure what matters.
Begin with knowing and owning every number in your business case.  Take time upfront to fully identify realistic savings opportunities by critical area and to quantify costs, both during the implementation and post go-live operating costs that may require more research to confirm. 
Follow these steps, plan to measure what matters, and when the time comes to defend your case for investment you can more easily defend it.  Your executive team will have the detail behind the numbers to fully buy-in, and you'll have built an implementation plan that is realistic, predictable and achievable. 
4. Put it to work
You've secured the resources you need, built your blueprint, selected your perfect tech and proven your business case. Ready to put your new solution to the test?
Remember that implementations are ongoing projects, not just business as usual. Implementations are all about people, decisions, and level of commitment. Whether it's end-users, suppliers or partners in the business, new tech has an impact on their everyday functions. You want stakeholders engaged, informed and excited. Make sure to weave your "why" into every stage of implementation.
Don't underestimate an investment in change management. A tailored communication strategy, understanding of stakeholder impacts, and a solid training approach can drive effective adoption. Getting in front of detractors and people with concerns is one of the most effective ways to reduce resistance and concerns. Focus on continuous improvement and keep in mind that no tech solution will be 100% perfect.
Change happens because of people – not despite them.
5. Prove it
It's finally time to prove the value of your new procurement tech and report back on your ROI.  Refer back to your criteria for success.  Through these previously identified KPIs and value targets, create dashboards and reports that are easy to visualize.  Note how your organisation has clearly benefitted, archive deliverables and adjust.
Retaining buy-in is critical to the ongoing success of your implementation. Bear in mind that some pain points and aspects of your business process will always remain, no matter your tech. Having a realistic approach to what and when you'll deliver will put you on the path to success.
We cannot ignore the current climate; Covid-19 has forced risk avoidance to the forefront of KPI tracking. The agility of your supply-chain will become an increasingly important measurement.
Times of crisis create opportunities for growth.  Organisations that capitalise on these opportunities, using them to invest in their people, processes and technology, will stand out. 
So once more, maybe this is your chance. What kind of leader will you be?
Join us for our upcoming webinar – Major Tech Wins – where we joining forces with RiseNow's Matt Stewart to chat with CEO of Supply Chain Sherpas, Joe Walsh, Director of Digital Procurement at PPG Industries, Michelle Welch, and Procurious' Helen Mackenzie. Register here for your free digital ticket.