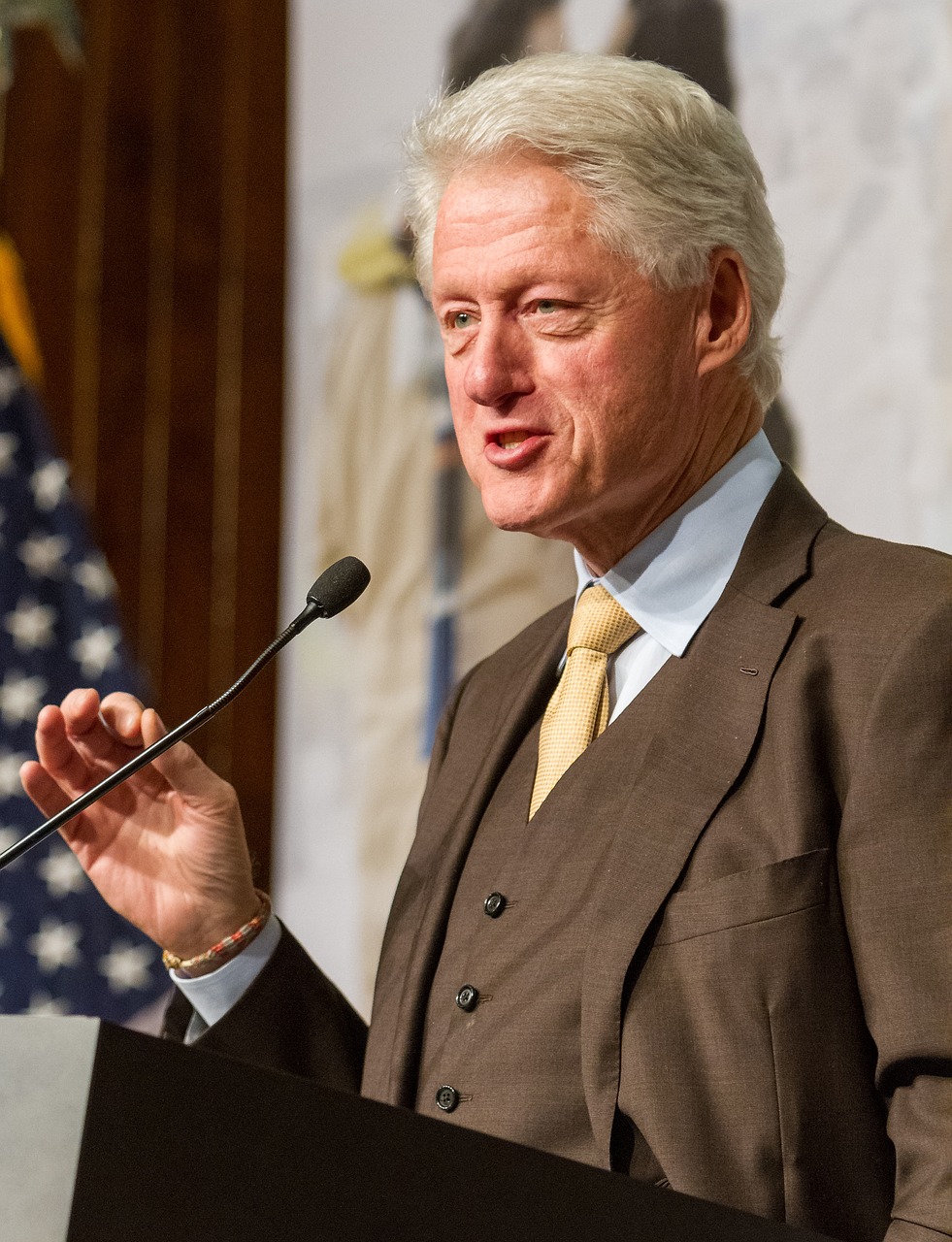 Although we're talking peanuts, there's nothing nutty about our top story…. Also on our weekly smorgasbord, Coca Cola (and partners) look towards Africa, and a ruling by the FAA means Amazon's drone delivery programme may never get off the ground…
A supply chain with no allergies
The former U.S. President – together with Canadian philanthropist Frank Giustra – have announced a new enterprise that will provide help to roughly 12,000 small farmers in Haiti.
It is hoped that the Acceso Peanut Enterprise Corporation will help to improve nut yields in coming years.
Clinton said the idea is to "empower farmers to meet the nutritional needs of people." The project has potential to "scale up Haiti's peanut supply chain to meet the growing regional demand for peanuts without relying on imports," Giustra said.
Via Associated Press
Procurement Skills (Global)
In the second part of the summary of 'Skills for the Modern Procurement Pro', seven final skills have been identified by CPOs for procurement professionals
The full list totals 14 skills including Operational Procurement, Supply Risk Management and Leveraging Technology to Drive Business Value
Read more at CPO Rising

Making Procurement Work
Raconteur offers their top ten pointers for procurement professionals
Their infographic covers both the skills that procurement professionals should be focusing on, as well as tips on how to link corporate and procurement objectives
Read more at Raconteur

Innovation (Europe)
The Public Procurement of Innovation Platform has published an online guide to increase subject knowledge of innovation in public procurement
The guide is aimed at providing procedures, definitions, answers to common questions to enable stakeholders to engage in innovation in public procurement
Contract Audit (UK)
The UK National Audit Office (NAO) has questioned the early award of eight contracts worth £16.6bn for renewable energy projects
The NAO believe that the early award was unnecessary and may have cost UK taxpayers more in the long term
Medicine in Africa
Coca Cola and its partners, the US Agency for International Development, the Global Fund and the Bill & Melinda Gates Foundation, plan to invest $21 million to get medicine to remote parts of Africa
The scheme provides support to government agencies managing the procurement and distribution of medicines and vaccines, from the private sector to forecast demand, ensure availability and maintain cold chain equipment
Read more at Supply Management

Procurement in the Cloud
Phillip Allouche, the Global Head of Procurement Solutions at Xchanging, provides some insights as to why procurement technology is moving to the Cloud
Amongst other benefits, CPOs are now seeing a significant reduction in the cost of hosting technology applications in the Cloud, alongside a reduction in risk
Read more at Cloud Computing Intelligence
Supply Chain Risk Management
76% of organisations in a recent Accenture survey have identified supply chain risk management as either important or very important
The top three sources of risks were identified as information technology, cost and pricing factors and the global economy
Analysis revealed three tips for a high ROI in risk management as making risk management a priority, centralising responsibility for risk management and investing aggressively in risk management
Read more at Supply Chain 24/7 

People Management
Good managers will look beyond the 'usual suspects' when promoting internally or pulling task forces together
The article looks at how managers can expand their talent pool to get results and reduce 'bottlenecks' in resourcing
Read more at Harvard Business Review
Mobile Procurement
Organisations need to make sure that they are in a position to move into the international market before they do so
Mobile procurement platforms can be used to assist in this process and to connect with suppliers across borders
Read more at Spend Matters
Supply Chain Delivery
The FAA (USA) have officially clarified that the commercial use of drones is illegal, including for the delivery of packages for a fee
This may throw a spanner in the works of Amazon's plans to use drones for deliveries around the US, as currently this would fall under these regulations
Read more at Mashable