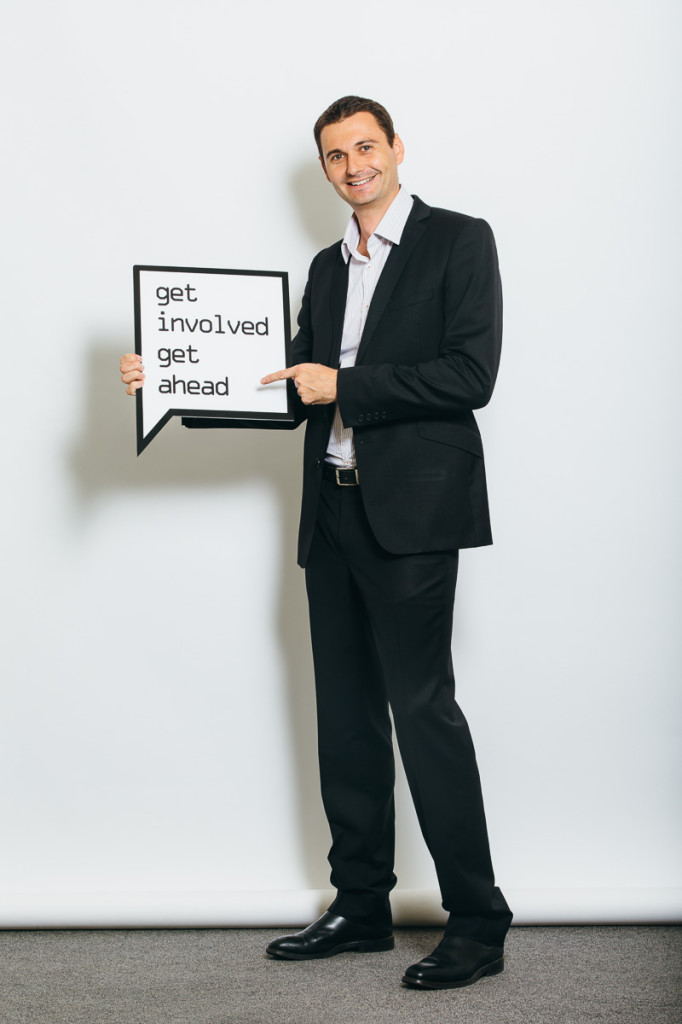 Matthew Dierkx might rub shoulders with some of the country's most elite sporting stars all day, but for the Melburnian, it's all just another day at the office.
The procurement maven for the Australian Football League was offered the high profile role 18 months ago after working in procurement with the Melbourne Cricket Club. He's met some of the best known sporting names in the country along the way.
Matthew has major influence on various levels of the AFL industry, from the elite level to grassroots. He's assisting AFL clubs to get matches scheduled and organising accommodation where required. Other days, he could be providing AusKick Packs to youngsters starting out in the game.
And while Matthew might know how to kick a football, he's quick to point out that he feels far more at home in the corporate box than on the field.
"I've always loved Australian sport, so it's great that my occupation is directly related to the country's favourite sport. As a nation, we have a close affinity with Australian Rules, and I achieve great satisfaction from contributing to that and being part of the team."
With a Bachelor of Law/Economics from the University of Newcastle under his belt, Matthew walked straight into the procurement industry from university. His early taste of the profession included roles in the lead-up to the 2006 Melbourne Commonwealth Games, where he was charged with the task of procuring the all-important Games Timing and Scoring System.
And while he might be surrounded by sporting greats all day, he takes all that in his stride. He names his father as his best professional mentor to date.
"My father taught me that hard work and being an individual are incredibly important aspects of both your professional and private life. He also taught me that no one ever got anything by sitting on their backside," Matthew, a young father himself, says.
His networking efforts thus far have been conducted on the side of a sporting field, but he's looking forward to being an active part of the Procurious community.